50+ Top Business ideas for women Entrepreneurs at Home [2023]
Hey there! Are you a woman looking for awesome business ideas that you can pursue from the comfort of your own home?
Well, you've come to the right place! In this article, we'll explore some fantastic business opportunities specifically tailored for women who want to run their own ventures without stepping out of their cozy abodes.
Whether you're a stay-at-home mom, a budding entrepreneur, or simply someone seeking a flexible work-life balance, we've got you covered.
So, let's dive right in and uncover some inspiring business ideas that can help you carve out your own path to success!
Advantages of Starting a Business at Home
Before diving into specific business ideas, let's explore the advantages of launching a home-based business. Working from home offers numerous benefits that make it an attractive option for women entrepreneurs:
Flexibility: By running a business from home, you have the freedom that suit your lifestyle and family commitments. You can achieve a better work-life balance by eliminating long commutes and having more control over your time.
Cost-effective: Starting a business from home eliminates the need for renting office space or commercial property, saving you significant overhead costs. You can utilize the space you already have and reduce expenses associated with utilities, commuting, and additional staff.
Increased productivity: Working in a familiar and comfortable environment can enhance your productivity. You have the freedom to design your workspace to suit your needs and preferences, resulting in improved efficiency and focus.
Reduced stress: Home-based businesses offer a less stressful work environment compared to traditional office settings. You can avoid office politics, long meetings, and daily commuting, leading to a more relaxed and fulfilling work experience.
Expanded market reach: With the power of the internet and digital marketing, you can reach a global audience from the comfort of your home. Online platforms enable you to showcase your products or services, connect with potential customers, and establish a strong online presence.
Now that we've explored the advantages, let's delve into some lucrative business ideas that are well-suited for women at home.
50+ Profitable Business Ideas for Ladies to Start in 2023
1. Online Retail and E-commerce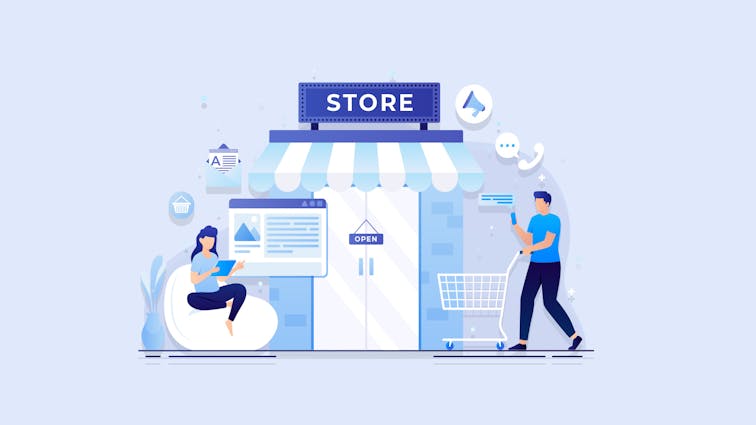 Starting an online retail business allows you to tap into the vast world of e-commerce. You can sell a wide range of products, from handmade crafts to unique fashion items, and reach customers worldwide.
Utilize popular online marketplaces such as Etsy, eBay, or Amazon, or create your own e-commerce website to showcase your products and build your brand.
2. Freelancing and Consulting Services
If you have a specific skill or expertise, freelancing or offering consulting services can be an excellent choice.
Whether you're a graphic designer, writer, social media marketer, or financial consultant, you can leverage your skills to provide services to clients on a freelance basis.
Platforms like Upwork, Freelancer, or Fiverr can help you find clients and establish a successful freelancing career.
3. Home-Based Catering and Baking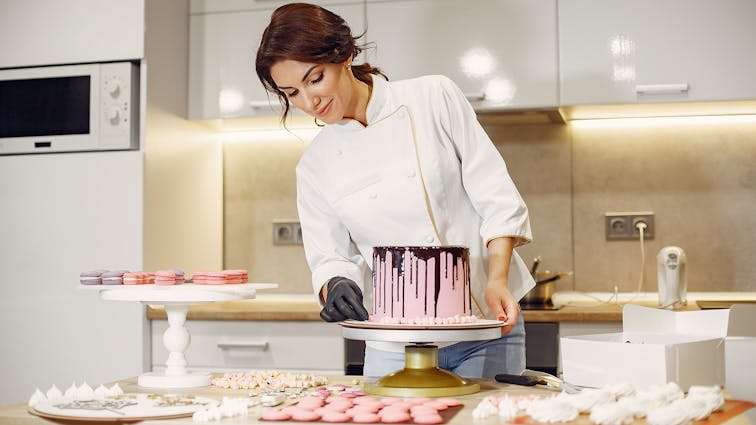 If you have a passion for cooking or baking, consider starting a home-based catering or baking business.
From preparing delicious meals for small events to creating custom cakes and desserts, there is always demand for quality food.
Market your services through social media, word-of-mouth, and local community events to attract customers and build a loyal client base.
4. Virtual Assistance and Administrative Services
With the rise of remote work, businesses often require virtual assistance for various administrative tasks.
As a virtual assistant, you can provide services such as scheduling appointments, managing emails, data entry, and social media management.
5. Blogging and Content Creation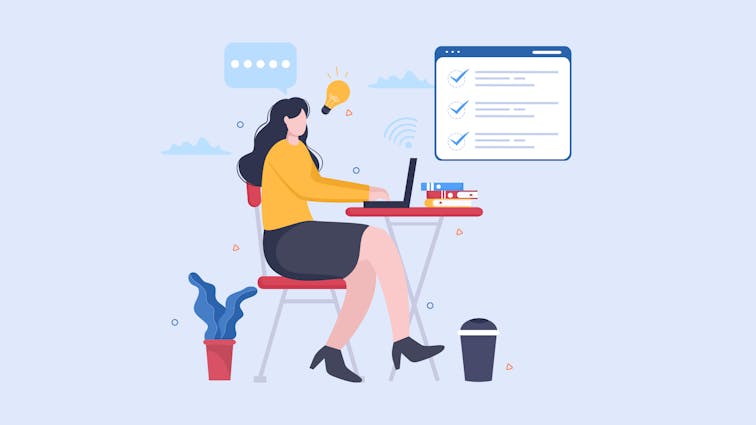 If you have a passion for writing and a particular niche you're knowledgeable about, blogging and content creation can be a rewarding business idea.
Create engaging and informative content through blog posts, videos, or podcasts to attract an audience.
Monetize your blog through advertisements, sponsored content, affiliate marketing, or by offering digital products and courses.
6. Handmade Crafts and Artistic Ventures
If you're skilled in creating handmade crafts, such as jewelry, home decor, or artwork, consider turning your hobby into a profitable business.
Sell your products through online marketplaces, local boutiques, or craft fairs. Showcase your creativity and unique style to attract customers who appreciate handcrafted items.
7. Fitness and Wellness Coaching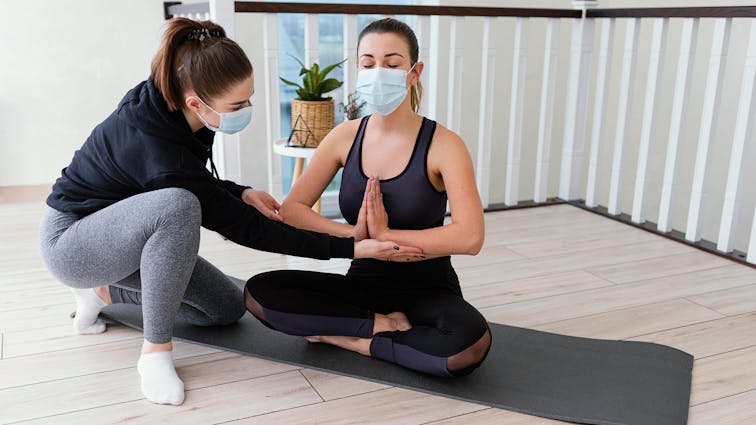 If you're passionate about health and fitness, starting a home-based fitness or wellness coaching business can be fulfilling.
Provide personalized fitness plans, nutrition advice, or mindfulness coaching through virtual sessions or pre-recorded videos.
Create a website or utilize social media platforms to promote your services and reach potential clients who are looking for guidance in achieving their health and wellness goals.
8. Online Tutoring and Teaching
With the increasing demand for online education, starting an online tutoring or teaching business can be a lucrative venture.
If you have expertise in a particular subject, offer one-on-one tutoring or group classes through video conferencing platforms.
Focus on subjects like language learning, academic tutoring, music lessons, or specialized skills training.
9. Yoga Instructor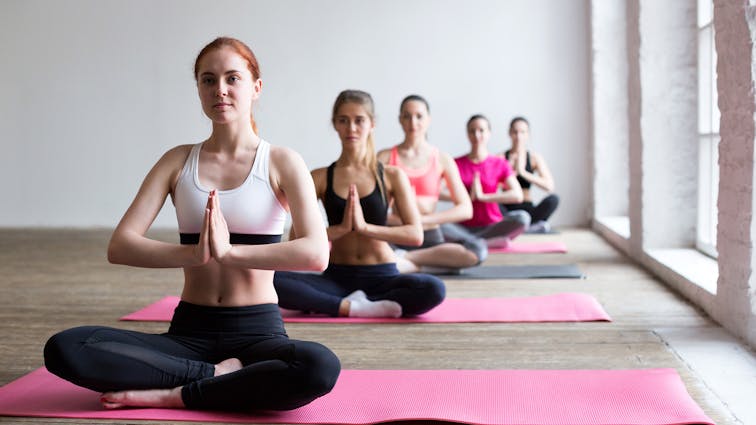 Become a certified yoga instructor and offer yoga classes to clients from the comfort of your home.
You can provide individual or group sessions through live video classes or by creating pre-recorded sessions for clients to access anytime.
Market your services on social media, through personal connections, or by partnering with local gyms or wellness centers.
Yoga instructors can also enhance their income by offering workshops, retreats, or selling branded merchandise and instructional materials.
10. Event Planning and Coordination
If you're organized and detail-oriented, starting a home-based event planning and coordination business can be a great fit.
You can specialize in weddings, corporate events, birthday parties, or other types of functions.
Leverage your planning skills to manage budgets, coordinate supplier arrangements, and handle guests' needs to create memorable and well-organized events.
11. Graphic Design and Web Development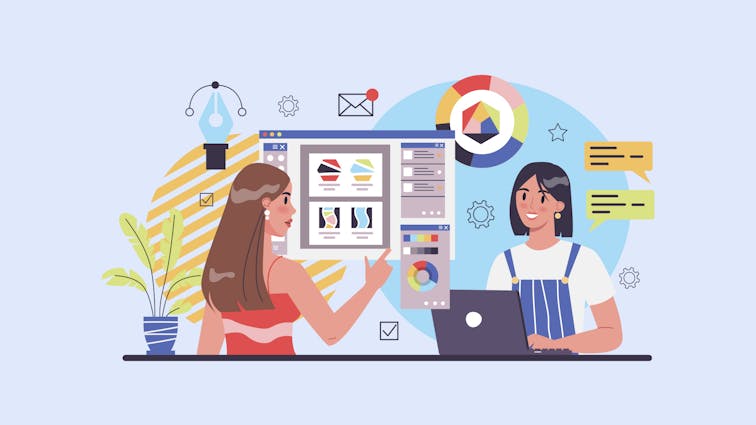 If you have a talent for visual design or coding, a graphic design and web development business can be a profitable venture.
From designing logos and branding materials to creating responsive websites, your services will be in high demand among businesses looking to establish their online presence.
Promote your work through an online portfolio and connect with potential clients through professional networking sites or platforms like 99designs and Dribbble.
12. Child Care and Babysitting Services
If you enjoy spending time with children and have experience in childcare, starting a home-based child care or babysitting service can be a rewarding business opportunity.
Ensure your home meets safety standards and obtain childcare licenses as required by your region. Advertise your services through local community boards, social media, and parenting groups.
Offer exceptional care and personalized attention to form lasting relationships with families and establish a successful child care business.
13. Personal Shopping and Fashion Consultation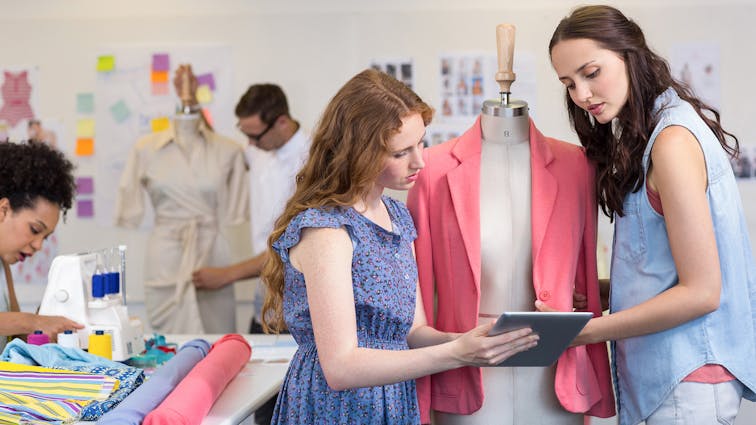 If you have a keen eye for fashion and enjoy helping others improve their style, starting a personal shopping and fashion consultation business may be a perfect fit for you.
Assist clients in selecting apparel, accessories, and styling choices that enhance their appearance and suit their personal preferences.
Advertise your services on social media, local community boards, or leverage your network to find clients in need of fashion guidance.
14. Photography and Videography Services
If you're skilled in photography or videography, you can turn your passion into a profitable home-based business.
Offer services for various events such as weddings, family portraits, or corporate functions.
Additionally, you can specialize in niche areas such as product photography, real estate, or travel photography.
Set up an online portfolio to showcase your work and market your services through social media, local classifieds, and networking with other industry professionals.
15. Pet Care Services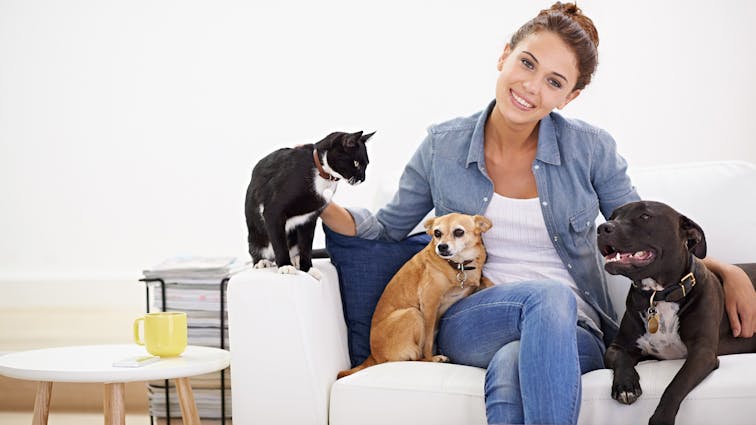 For animal lovers, starting a pet care business from home can be both fulfilling and profitable.
Offer services such as pet sitting, dog walking, grooming, or pet training, tailored to your skills and expertise.
Build trust-worthy relationships with clients by ensuring the safety and comfort of their pets.
Advertise your services through social media, pet-related websites, local community boards, or partnerships with local pet stores and vet clinics to grow your customer base.
16. Home Repair and Maintenance Services
For those with skills in home repair and maintenance, starting a home-based business in this field can be quite profitable.
Offer services such as plumbing, electrical work, painting, carpentry, or HVAC repair to local homeowners in need of assistance.
Set up a website or use social media to promote your services, and develop a reputation for reliability and quality workmanship.
Forge connections with other home improvement professionals to expand your network and reach potential clients through referrals.
17. Gardening and Landscaping Services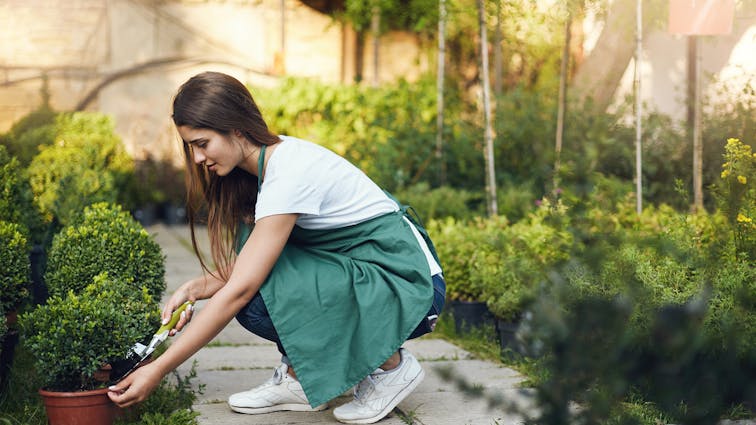 If you have a green thumb and enjoy working outdoors, starting a home-based gardening and landscaping business can be an excellent opportunity.
Offer services such as garden design, lawn care, planting, and maintenance to clients looking to improve their outdoor spaces.
Advertise your services on social media, local classifieds, and by networking with home improvement professionals to reach potential clients.
18. Travel Planning and Consultation
If you love to travel and have experience planning vacations, starting a home-based travel planning and consultation business can be rewarding.
Assist clients in organizing and scheduling their trips, providing advice on destinations, accommodations, and activities.
Network with travel industry professionals and utilize online booking platforms to satisfy your clients' needs.
Promote your services through social media, travel forums, and word-of-mouth referrals from satisfied customers.
19. Handmade jewelry making and sales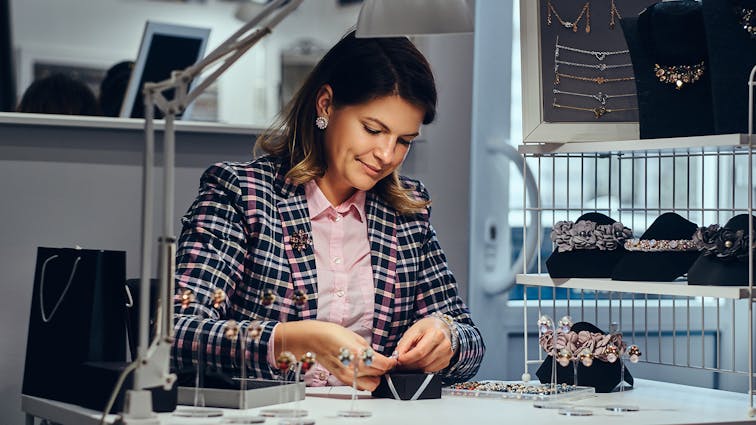 If you have a talent for crafting unique, handmade jewelry, turning your passion into a home-based business can be a lucrative opportunity.
Design and create original pieces, such as earrings, necklaces, bracelets, and rings, to sell online through platforms like Etsy, Amazon Handmade, or on your own website.
Utilize social media and local events, such as craft fairs and farmer's markets, to promote your work and connect with potential customers.
Focus on providing exceptional craftsmanship and customer service to build a loyal clientele and grow your jewelry-making business.
20. Personal Fitness and Wellness Services
If you're passionate about health and fitness, starting a home-based personal fitness and wellness coaching business can be an ideal fit.
Provide one-on-one or group training sessions, nutritional guidance, and wellness coaching to help clients achieve their health and fitness goals.
Obtain relevant certifications, if required, to enhance your credibility and demonstrate your expertise.
Market your services through social media, local gyms, community centers, and networking with healthcare professionals.
21. Language Teaching and Tutoring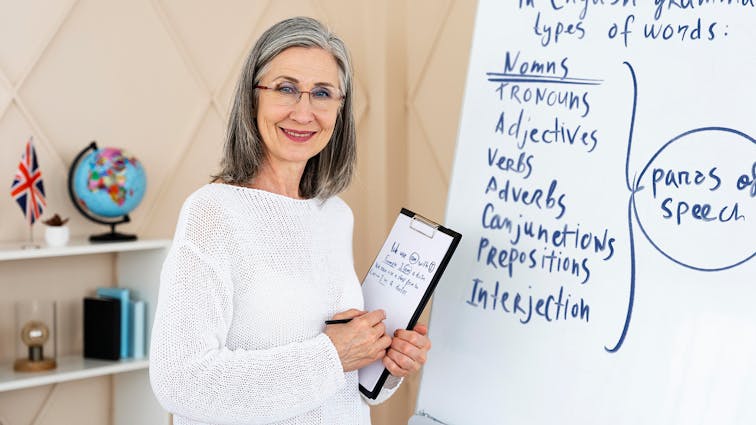 If you're fluent in one or more foreign languages, starting a home-based language teaching and tutoring business can be a fulfilling and rewarding venture.
Offer online or in-person classes and tutoring sessions to individuals or groups looking to learn a new language or improve their language skills.
Create lesson plans tailored to your students' needs, focusing on conversational practice, grammar, and vocabulary-building exercises.
Advertise your services on language learning forums, community boards, social media, and through existing language schools or cultural clubs.
Connect with local schools or colleges to find and reach clients who require language instruction.
22. Online Course Development and Teaching
If you possess expertise in a particular subject area, starting a home-based online course development and teaching business can be a profitable venture.
Collaborate with educational platforms such as Udemy, Skillshare, or Coursera to create and distribute your courses, or host your courses on your own website.
Design curriculum, produce engaging course materials, and conduct live or pre-recorded lessons for your students.
Promote your online courses through social media, blog posts, guest lectures, and networking within your industry or area of expertise.
Develop a reputation for providing high-quality instruction and exceptional learning experiences to attract more students and grow your online teaching business.
23. Affiliate Marketing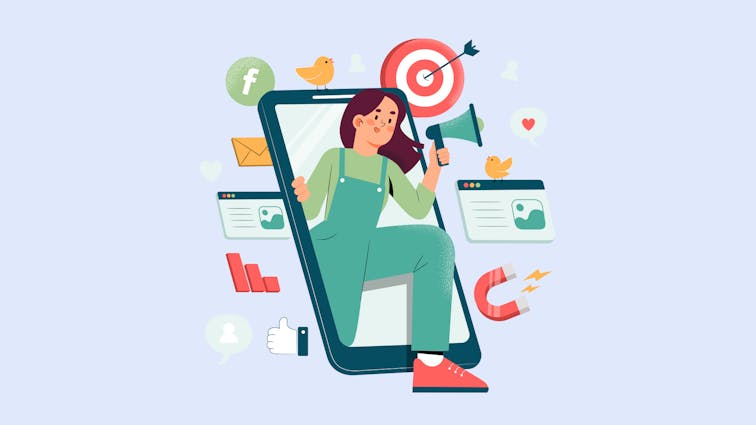 This is a good idea for stay-at-home moms because there is no need to go to an office or store daily.
The concept is to create a website or blog and promote other people's products or services.
You will get paid by a commission on each sale you generate. Online affiliate marketing is one of the most profitable businesses you can launch from home.
24. Virtual Assistant Services
For those with strong organizational and multitasking skills, starting a home-based virtual assistant business can be a great option.
Virtual assistants provide administrative, customer support, and marketing services to businesses and business owners.
Duties can include email management, calendar scheduling, social media updates, or content creation. Build your client base through social media, online job boards, and networking with other professionals.
25. Online Podcasting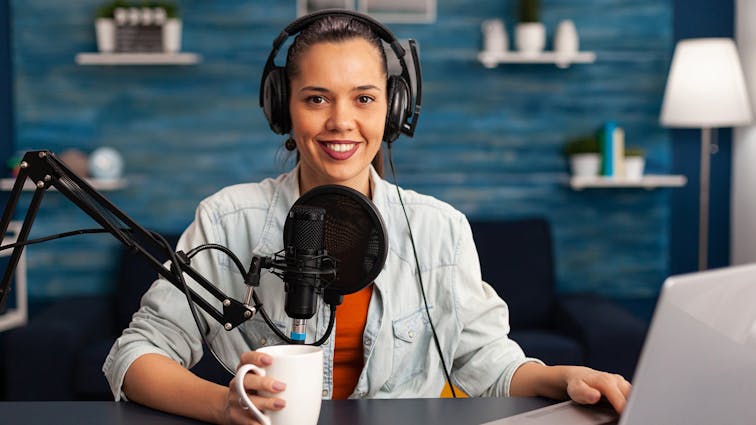 Online podcasting has gained immense popularity in recent years. As a home-based podcaster, you can create and share audio content on various topics of interest, such as personal development, storytelling, entrepreneurship, or niche-specific subjects.
With a good microphone and editing software, you can record, edit, and publish your podcast episodes from the comfort of your home. Monetization can be achieved through sponsorships, advertising, or listener support.
26. Home-based Floral Arrangements
If you have a passion for flowers and a creative flair, starting a home-based floral arrangement business can be a rewarding venture.
You can create stunning floral designs for special occasions like weddings, birthdays, or corporate events. Build relationships with local florists or suppliers to source fresh flowers and offer delivery services to your clients.
Promote your work through social media, word-of-mouth referrals, and collaborations with event planners or photographers.
27. YouTube Channel Creation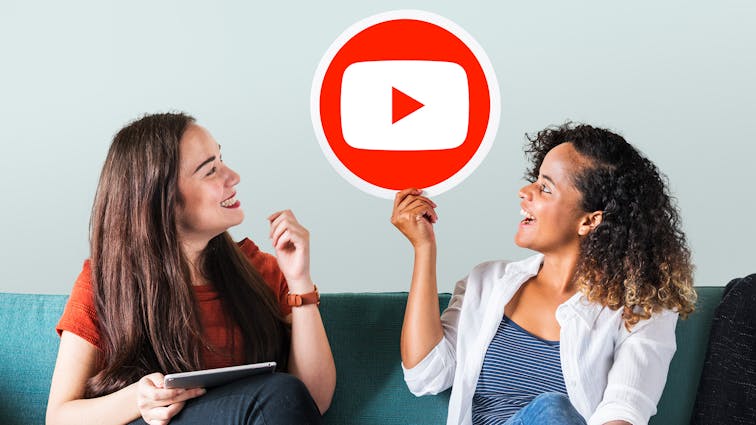 YouTube has become a powerful platform for content creators, and starting your own YouTube channel from home can be a fantastic business opportunity.
You can choose a niche that aligns with your interests and expertise, such as beauty, gaming, cooking, DIY crafts, or educational content.
Consistently create high-quality videos, engage with your audience, and monetize your channel through advertising, sponsored content, merchandise, or crowdfunding.
28. Online Marketing Consultancy
With the ever-growing importance of digital marketing, offering online marketing consultancy services can be a lucrative business idea.
As a consultant, you can help businesses improve their online presence, develop marketing strategies, manage social media campaigns, optimize search engine visibility, and more.
Build a strong portfolio, network with potential clients, and offer your expertise through one-on-one consultations, workshops, or webinars.
29. Virtual Meditation or Mindfulness Coaching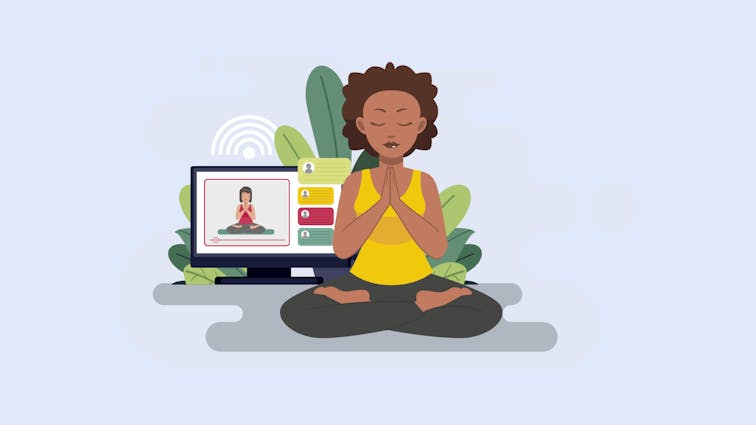 In a fast-paced world, there is a growing demand for virtual meditation and mindfulness coaching.
You can guide individuals or groups through meditation and relaxation techniques via video conferencing platforms.
Create tailored programs for stress management, mindfulness practices, or personal development.
Market your services through social media, wellness blogs, and partnerships with holistic health centers or corporate wellness programs.
30. Homemade Candle Making and Sales
Candle making is a creative and soothing business that can be operated from home. Experiment with different scents, colors, and designs to create unique handmade candles.
You can sell your products through online platforms, local markets, or establish partnerships with boutique stores.
Consider custom orders for weddings or events to expand your customer base. Additionally, offering candle-making workshops or DIY kits can be a great way to generate additional income.
31. Resume Writing and Career Coaching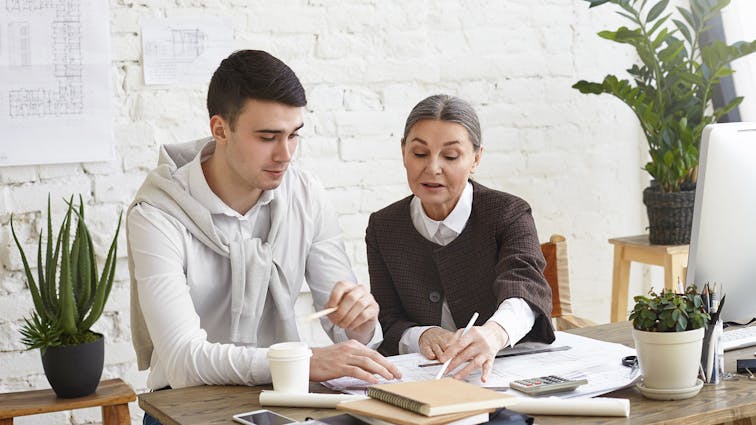 If you have expertise in human resources, recruitment, or writing, you can start a home-based business offering resume writing and career coaching services.
Help job seekers create professional resumes, optimize their LinkedIn profiles, provide interview coaching, and offer career guidance.
Develop a strong online presence, showcase client success stories, and consider partnering with local colleges, job placement agencies, or professional networking groups.
32. Language Translation Services
Fluency in multiple languages can open doors to a home-based language translation business.
Offer translation services for documents, websites, marketing materials, or audio/video content. Specialize in specific industries or languages to differentiate yourself in the market.
Develop a professional website, build relationships with clients, and leverage online platforms for freelance translators to find potential projects.
33. Virtual Music Lessons
If you have musical talent and teaching skills, you can provide virtual music lessons from your home studio.
Offer individual or group lessons via video conferencing platforms. Teach instruments like piano, guitar, violin, or offer vocal coaching.
Promote your services through social media, local community boards, or music schools.
Develop lesson plans, provide personalized feedback, and consider creating video tutorials or downloadable resources to supplement your lessons and generate additional income.
34. Online Health and Wellness Blog
If you're passionate about health and wellness, consider starting an online blog where you can share valuable information, tips, and resources.
Write about topics such as nutrition, fitness, mental health, holistic healing, or self-care. Build a community of readers by providing engaging and informative content.
Monetize your blog through sponsored content, affiliate marketing, or by creating and selling your own health and wellness products.
35. Webinar or Workshop Hosting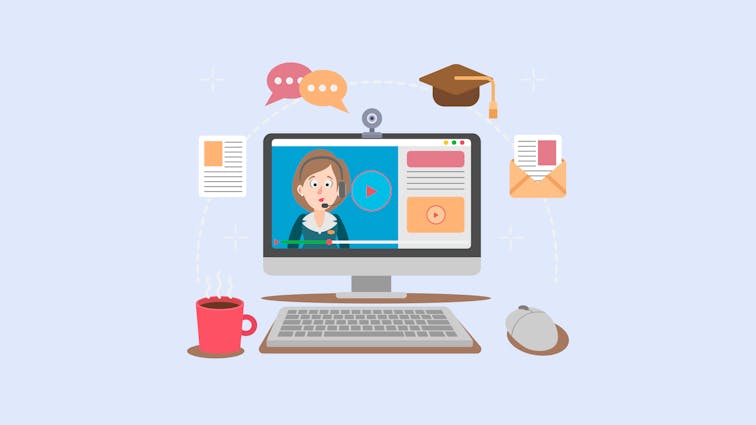 Utilize your expertise in a specific field to host webinars or workshops from the comfort of your home.
Identify a niche where you can provide valuable insights and solutions. Create engaging and interactive sessions covering topics like personal development, business strategies, marketing, or any specialized knowledge you possess.
Market your webinars or workshops through social media, professional networks, and targeted email marketing.
36. Airbnb Property Management
If you have experience or interest in real estate and property management, consider starting a successful home-based business in managing Airbnb properties for hosts.
Offer services such as managing bookings, handling guest communications, cleaning, and maintaining properties. Benefit from earning a percentage of the rental income in return for your services.
Develop a professional website, establish a solid reputation, cooperate with local service providers, and build a network of happy clients to get referrals and grow your business.
37. Online Subscription Box Service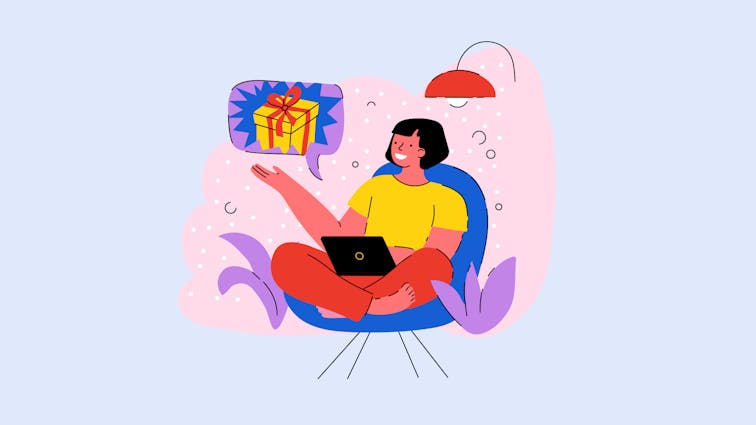 Launch a home-based subscription box service in a specific niche that caters to customer interests and hobbies.
Curate unique and relevant products, for example, themed boxes around beauty, eco-friendly products, foods, or stationery.
Design attractive packaging and ensure timely delivery to provide a quality experience to subscribers.
Market your subscription service through social media platforms and partnerships with niche influencers or affiliate programs.
38. Content Writing and Proofreading
If you have superior writing skills, consider starting a content writing and proofreading business from home.
Offer a range of services, including blog writing, copywriting, proofreading, and editing to meet clients' needs.
Specialize in specific industries or areas, such as technical writing, creative writing, or SEO-optimized content, to differentiate yourself from the competition.
Develop a professional portfolio showcasing your work and expertise, network with potential clients and freelance platforms, and actively market your services through targeted pitching and email marketing campaigns.
39. Social Media Management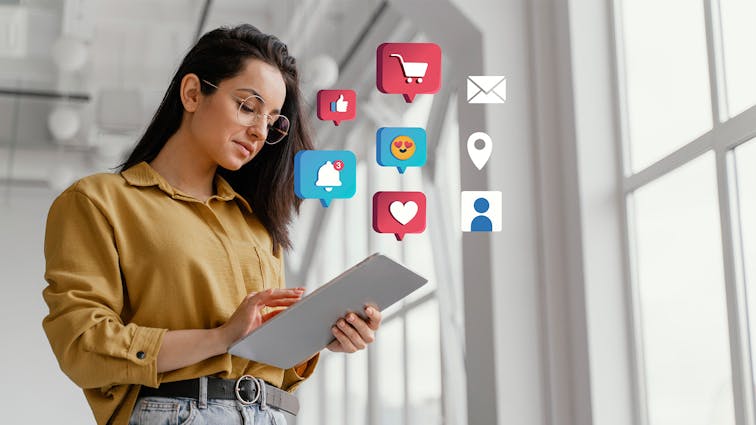 Many businesses and individuals require assistance in managing their social media presence.
If you have experience using popular social media platforms like Facebook, Instagram, Twitter, and Pinterest, you can start a social media management business.
As a social media manager, your role would involve creating and scheduling content, engaging with the audience, analyzing performance, and running advertising campaigns.
Build your portfolio by offering your services to local businesses, influencers, or online brands and use platforms like Hootsuite or Later for easier management.
40. Home-based Organic Gardening and Farming
If you have a green thumb and a passion for sustainable living, consider starting a home-based organic gardening and farming business.
Utilize your backyard or even indoor spaces to grow organic fruits, vegetables, herbs, or flowers. Offer fresh produce to local customers, farmers markets, or even establish a subscription-based service.
Educate customers about the benefits of organic farming and promote environmentally friendly practices. Additionally, you can offer gardening workshops or consultations to help others start their own organic gardens.
41.Online Vintage or Antique Store Owner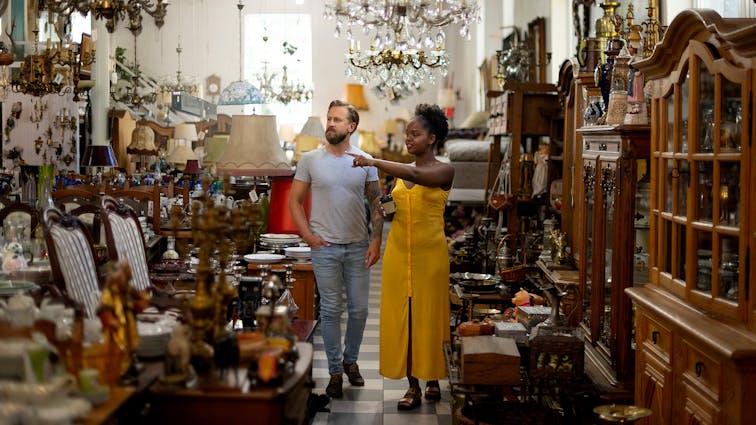 If you have an eye for unique vintage or antique items, starting an online store can be a great business opportunity.
Source vintage clothing, furniture, collectibles, or other rare finds from estate sales, thrift stores, or online auctions.
Create an appealing online store or utilize existing platforms such as Etsy or eBay to showcase and sell your products.
Develop a strong brand identity, curate a diverse collection, and market your store through social media, online communities, and targeted advertising to reach vintage enthusiasts and collectors.
42. Handmade Crafts and Gift Items
If you have a knack for creativity and craftsmanship, starting a business selling handmade crafts and gift items can be a fulfilling venture.
Create unique and customized products such as jewelry, home decor, greeting cards, or personalized gifts. Utilize online platforms like Etsy or your own e-commerce website to showcase and sell your creations.
Leverage social media and participate in craft fairs or local markets to reach a wider customer base. Provide excellent customer service and consider offering customization options to cater to individual preferences.
43. Boutique Owner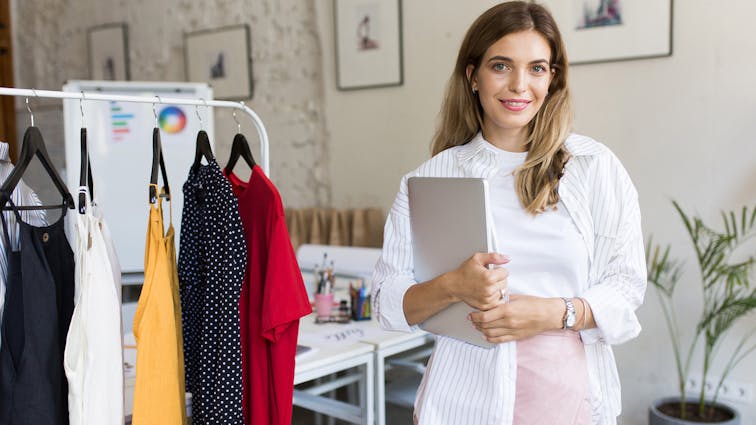 Starting an online boutique allows you to showcase and sell a curated collection of clothing, accessories, or niche-specific products.
Identify a target market and carefully select trendy, unique, or sustainable fashion items to offer.
Build an attractive and user-friendly website, optimize product descriptions and visuals, and implement effective marketing strategies to drive traffic to your online boutique.
Engage with customers through social media, email marketing, and personalized recommendations to foster brand loyalty and increase sales.
44. Homemade Skincare Products
If you have a passion for skincare and natural ingredients, consider creating and selling homemade skincare products.
Develop your own line of organic or natural skincare items such as soaps, lotions, scrubs, or facial oils. Ensure product safety and quality by conducting thorough research and utilizing high-quality ingredients.
Design appealing packaging and labels, and market your products through your own e-commerce website, social media, and collaborations with local spas, salons, or wellness centers.
45. Personal Chef Services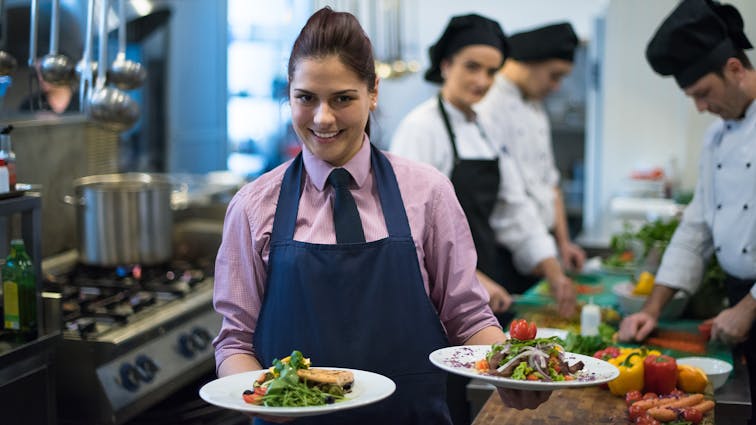 If you love cooking and have culinary skills, starting a personal chef service can be a rewarding home-based business.
Offer personalized meal preparation and cooking services for busy individuals, families, or clients with dietary restrictions.
Create customized menus, source fresh ingredients, and prepare meals in clients' homes or deliver pre-prepared meals.
Market your services through word-of-mouth referrals, local community networks, and online platforms.
Consider specializing in specific cuisines or catering to specific dietary needs to differentiate yourself in the market.
46. Interior Designer and Decorator
If you have a flair for design and a keen eye for detail, consider starting an interior design and decoration business.
As an interior designer and decorator, you can help clients create attractive and functional living spaces, either for new homes, renovations, or home staging.
Develop a portfolio of your work to showcase your design style and expertise. Collaborate with local showrooms, architects, and contractors to expand your network.
Market your services through social media, local advertising, and referrals from satisfied clients.
47. Freelance Photographer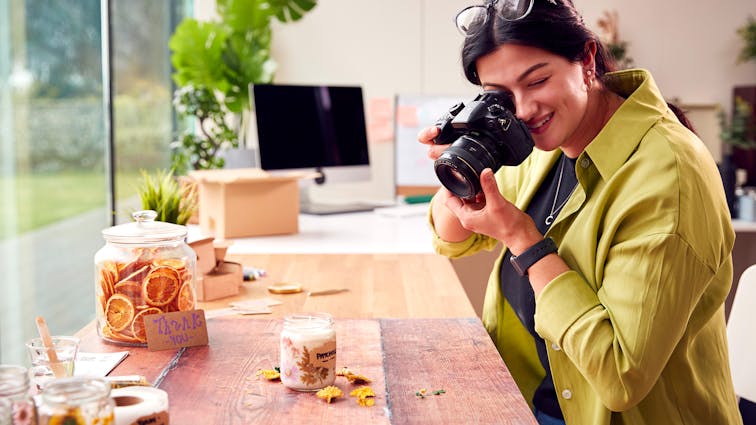 If you have a passion for photography and own professional camera equipment, starting a freelance photography business can be a great opportunity.
Offer your photography services for various events, such as weddings, parties, corporate functions, headshots, or family portraits.
Develop a diverse portfolio highlighting your skills and photographic style. Leverage your network and collaborate with other professionals in the events or creative industry to expand your reach.
48. Laundry Services
Running a home-based laundry service can be an excellent business opportunity for those who are organized and efficient.
Offer services such as washing, ironing, and folding clothes for busy individuals or families. Develop a pricing structure based on load size, type of fabric, or any additional services required.
Invest in reliable laundry equipment and create a suitable workspace within your home. Advertise your services through local community platforms, online classifieds, and word-of-mouth referrals.
Consider offering pick-up and delivery services to add convenience for your customers.
49. Voice Over Artist
If you have a unique and versatile voice, consider starting a business as a voice-over artist.
Voice-over professionals provide narration for commercials, explainer videos, podcast introductions, audiobooks, videogames, and more. Develop a demo reel showcasing your vocal range and abilities in various styles and accents.
Create a professional website and online presence to showcase your portfolio and attract potential clients.
Network with other professionals in the media and entertainment industry, and join online voice-over platforms to expand your reach and find new opportunities.
50. Beauty Business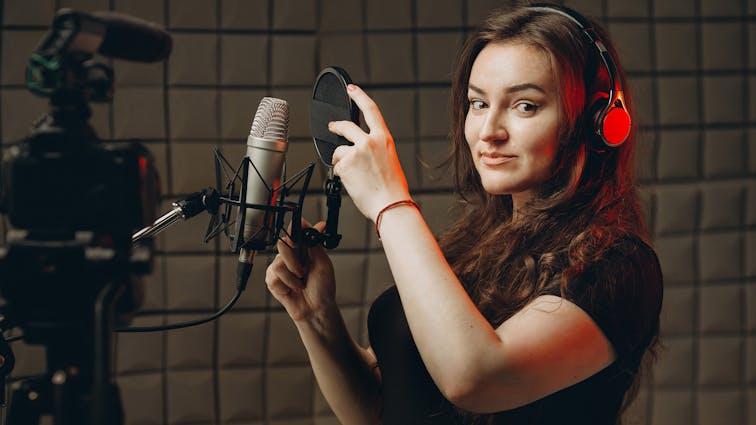 For those with a passion for beauty and sales, starting a beauty-oriented business can be a rewarding and lucrative opportunity.
Offer a curated selection of beauty products such as makeup, skincare, haircare, or beauty tools. Identify a niche market, and consider incorporating natural or eco-friendly brands to cater to conscious consumers.
Create an online store and utilize social media platforms to establish a strong presence in the beauty industry.
Collaborate with beauty influencers, share engaging content, and offer product discounts or exclusive promotions to attract customers and boost sales.
Your Journey Begins Now!
Congratulations! You now have a comprehensive overview of exciting business ideas for women at home.
Remember, starting your own business is an adventure filled with challenges and rewards. Embrace the freedom, flexibility, and fulfillment that come with being your own boss. Believe in yourself, stay motivated, and never be afraid to dream big.
Now it's time for you to take action. Evaluate your skills, interests, and resources, and choose the business idea that resonates with you the most.
Develop a solid plan, build your online presence, network with fellow entrepreneurs, and find your own path to success.
With determination, perseverance, and a sprinkle of creativity, you have the potential to create a thriving business from the comfort of your own home.
Wishing you all the best on your entrepreneurial journey!
Get started
Experience the most powerful way to build beautiful & engaging shopping experience for your business here.
Check out our blogs
Aasaan help businesses build headless commerce storefronts using AI without needing to code. And this is our blog.
Read more stories