25 Best Gift Ideas For Busy Moms in 2024
Did you know that on average, a mom juggles 34 different tasks every day? If you're scratching your head, wondering what to gift the superwoman in your life, you're not alone.
Busy moms deserve something special, but what?
In this article, you'll learn about unique gift ideas tailored for the ever-busy mom and how to pick the perfect one that she'll cherish.
Why is this important? Because every mom deserves a token of appreciation for her relentless efforts.
Remember the last time you couldn't find your favorite shirt and mom magically located it? Or when she managed to prepare dinner amidst a hectic work schedule?
These everyday heroes face challenges we often overlook. So, what's the best gift for these multitasking marvels?
Dive in to find out. After all, don't we all share the common goal of making our loved ones smile?
Let's embark on this exciting journey together and discover gifts that resonate.
Ready to surprise the busiest person you know?
Creative & Unique Gift Ideas For Busy Moms (That Working Moms Really Want!)
---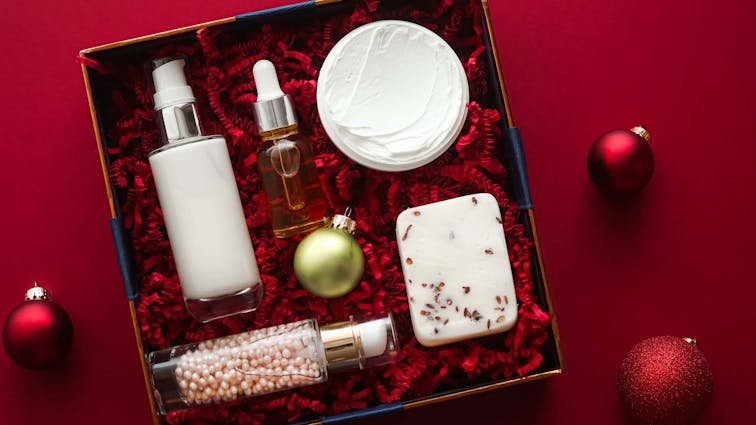 1. Self-care gifts
Self-care gifts are a perfect gift for busy moms that you care about their well-being and encourage them to prioritize self-care. Here are some ideas for self-care gifts:
A. Spa or Massage Gift Certificate
A gift certificate to a spa or massage studio can provide a much-needed break for a busy mom. It gives her the opportunity to relax, unwind, and pamper herself with various spa treatments or a soothing massage.
B. Bath Products or Skincare Routine
A new set of bath products or a skincare routine can help a mom create a calming and rejuvenating self-care routine at home. Consider gifting high-quality bath bombs, bath salts, body scrubs, or luxurious skincare products that she can use to indulge in a relaxing bath or skincare routine.
C. Subscription to a Meditation or Yoga App
Encourage mindfulness and relaxation by gifting a subscription to a meditation or yoga app. These apps provide guided meditation sessions or yoga classes that can be accessed anytime and anywhere, allowing busy moms to take a few moments for themselves and practice self-care.
D. Cozy Robe or Pajamas
A cozy robe or comfortable pajamas can make a mom feel relaxed and cozy, especially during her downtime. Choose soft and comfortable fabrics such as cotton or fleece, and consider personalizing the robe or pajamas with her initials or a thoughtful message for an extra special touch.
D. Good Book or Magazine
A good book or magazine can provide a mom with an escape from her busy schedule and allow her to immerse herself in a captivating story or explore her interests. Consider gifting a book from her favorite genre or a subscription to a magazine that aligns with her hobbies or interests.
Remember, self-care is essential for mental and emotional well-being, and these gifts can help busy moms carve out some time for themselves and prioritize self-care.
READ MORE: 5 Best Book Store Name Generators: Instantly Generate Business Names and Ideas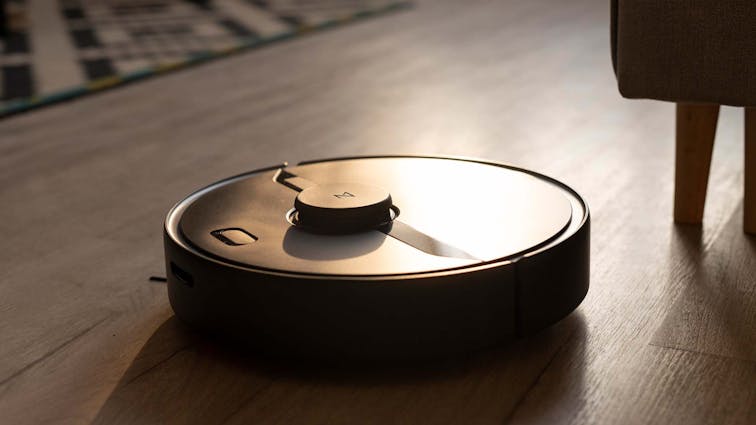 2. Time-saving gifts
When it comes to time-saving gifts the best gifts for moms, there are several options that can help them streamline their daily tasks and save precious time. Here are a few ideas:
A. Robot Vacuum
A robot vacuum can take care of the daily floor cleaning, allowing a busy mom to focus on other tasks or spend quality time with her family. These smart devices can navigate around furniture, automatically recharge, and even be controlled through a smartphone app.
B. Slow Cooker or Instant Pot
A slow cooker or an Instant Pot can be a game-changer for busy moms. These appliances allow for easy and convenient meal preparation. With a slow cooker, she can toss ingredients in the morning and come home to a delicious, home-cooked meal. An Instant Pot offers the convenience of quick cooking times, making it ideal for busy weeknights.
C. Food Delivery Service Subscription
A food delivery service subscription can save a lot of time and energy spent on meal planning, grocery shopping, and cooking. With a subscription, fresh and pre-portioned ingredients, along with detailed recipes, are delivered right to the doorstep. This eliminates the need for meal planning and grocery shopping, saving valuable time in the kitchen.
D. Grocery Delivery Service Subscription
A grocery delivery service subscription can be a lifesaver for busy moms. Instead of spending time navigating crowded grocery stores, she can simply order groceries online and have them delivered to her doorstep. This allows her to skip the hassle of grocery shopping and have more time for other activities.
READ MORE: Overview: Steps on How To Start An Online Grocery Store.
E. Laundry Service Subscription
A laundry service subscription can help a busy mom save time on the never-ending task of laundry. With a laundry service, she can have her clothes picked up, washed, folded, and delivered back to her. This frees up time that would otherwise be spent on sorting, washing, and folding clothes.
These time-saving gifts can help busy moms simplify their daily routines and create more time for themselves and their families. Consider their specific needs and preferences when choosing the most appropriate gift.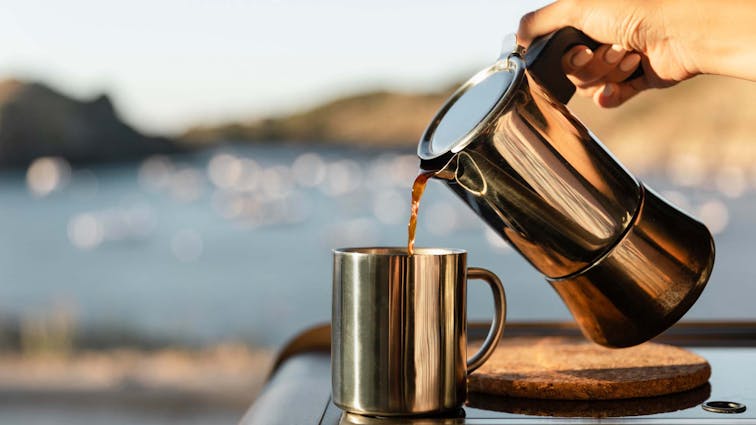 3. Gifts that make her life easier
Other gifts that can make a busy mom's life easier include:
A. Smart Speaker or Display
A smart speaker or display can be a great gift for a busy mom. With voice-controlled virtual assistants like Amazon Alexa or Google Assistant, she can easily manage her schedule, set reminders, play music, and even control other smart devices in her home, all with just her voice. This hands-free convenience can help streamline tasks and make her life easier.
B. Hands-Free Phone Charger
A hands-free phone charger, such as a wireless charging pad or dock, can be a convenient gift for a busy mom. It allows her to simply place her phone on the charger without dealing with tangled cords or searching for an outlet. This way, she can keep her phone charged and easily accessible, even when she's busy with other tasks.
C. Portable Coffee Maker or Water Bottle
For moms who are always on the go, a portable coffee maker or water bottle can be a lifesaver. Portable coffee makers, like a single-serve coffee machine or a French press travel mug, allow her to enjoy a fresh cup of coffee wherever she is. Similarly, a high-quality insulated water bottle can keep her hydrated throughout the day without the need for disposable cups or constant refills.
D. Travel Mug or Tumbler
A durable and spill-proof travel mug or tumbler is another practical gift for a busy mom. It allows her to enjoy her favorite hot or cold beverages on the go, whether she's commuting, running errands, or taking her kids to activities. Look for options with excellent insulation to keep drinks at the desired temperature for longer periods.
E. New Diaper Bag or Tote Bag
If she has a baby or young children, a new and well-designed diaper bag or tote bag can make her life easier. Look for bags with plenty of compartments and pockets for organizing essentials, as well as features like stroller straps, insulated bottle pockets, and changing pad inserts. A spacious and stylish bag can help her stay organized and carry everything she needs for herself and her little ones.
These gifts can bring convenience and efficiency to a busy mom's life, helping her to juggle multiple tasks and stay organized. Choose the option that suits her lifestyle and preferences best.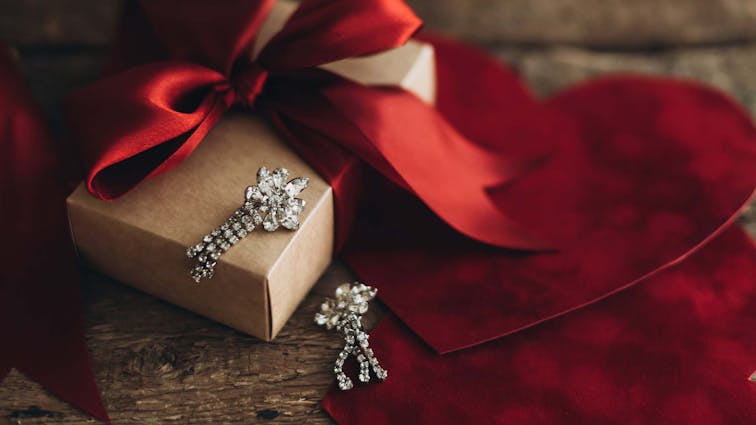 4. Personalized gifts
Personalized gifts are indeed a wonderful way to show someone that you've put extra thought and effort into their gift. Here are some personalized gift ideas that can make a lasting impression:
A. Piece of Jewelry:
Consider a piece of jewelry that incorporates her birthstone or the names of her children. This could be a necklace, bracelet, or even a ring. Personalizing jewelry adds a sentimental touch and showcases the importance of her loved ones in her life.
B. Framed Photo
A framed photo of her family can be a heartwarming and cherished gift. Choose a special family photo and have it professionally framed. Alternatively, you can create a personalized photo collage or a photo book capturing special moments and memories.
C. Custom-Made Mug or Tote Bag
Personalized mugs or tote bags can be both practical and thoughtful. Consider having her name, a meaningful quote, or a design that reflects her interests or hobbies printed or embroidered on the item. Every time she uses it, she'll be reminded of your thoughtful gift.
D. A piece of art with her favorite quote or saying
Commission or create a piece of art that incorporates her favorite quote or saying. This could be a painting, a calligraphy piece, or even a custom-made print. The artwork can be displayed in her home or office, serving as a daily reminder of inspiration or motivation.
E. Personalized Journal or Notebook
If she enjoys writing, a personalized journal or notebook can be a wonderful gift. Have her name or initials embossed on the cover or choose a design that aligns with her style. This thoughtful gift will not only be useful but also adds a personal touch to her writing experience.
Remember, personalization is all about tailoring the gift to her individual preferences and interests. Consider her personality, hobbies, and sentimental values when selecting a personalized gift. By doing so, you'll create a meaningful and memorable present that she'll truly appreciate.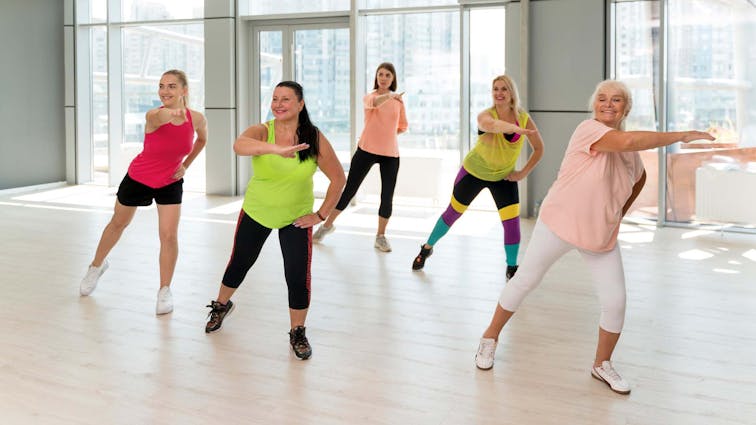 5. Experiences
Sometimes the best gifts are experiences that create lasting memories. Here are a few ideas for experiential gifts that a busy mom can enjoy:
A. Tickets to a Concert, Play, or Sporting Event
Consider getting her tickets to a concert, play, or sporting event that she's interested in. This gives her the opportunity to take a break from her busy schedule and enjoy a fun and entertaining experience.
B. A Gift Certificate to a Restaurant
Treat her to a night off from cooking by giving her a gift certificate to a restaurant she loves or has been wanting to try. This allows her to enjoy a delicious meal without the stress of planning and preparing it herself.
C. A Class or Workshop
If there's a particular class or workshop she's been wanting to take, such as cooking, painting, or yoga, consider gifting her enrollment in that class. This allows her to pursue her interests and learn something new, which can be a refreshing and fulfilling experience.
D. A Weekend Getaway for Her and Her Partner
Plan a weekend getaway for her and her partner to unwind and reconnect. Whether it's a cozy cabin in the woods, a beachside retreat, or a city escape, this gift provides an opportunity for them to relax and enjoy quality time together.
E. A Babysitter for a Night Out
Arrange for a babysitter so she can have a well-deserved night out without worrying about childcare. This allows her to have some adult time, whether it's a dinner with friends, a movie night, or simply some quiet time to relax and recharge.
Experiential gifts like these can provide much-needed relaxation, enjoyment, and quality time for a busy mom. Consider her interests and preferences when selecting the perfect experience for her.
No matter what you choose, make sure it's something that the busy mom in your life will appreciate and enjoy. After all, she deserves the best!
Conclusion:
When it comes to finding the perfect gift for a busy mom, it's important to consider her lifestyle, interests, and what she might need or want most.
Practical gifts like cleaning service, meal kit subscription, or a well-designed mammoth! Whether you choose a personalized item with tip, experience-based gifts like a concert ticket or a weekend getaway can be unique and memorable alternatives.
The key is to choose something that suits her personal tastes and needs, and acts as an expression of your genuine care, thoughtfulness, and appreciation for all that mom does. Who says a useful gift can't also be heartfelt?
FAQ'S ON Great gifts for working moms:
1. What is the best gift for a busy mom?
A: The best gift for a busy mom is something that helps make her life easier and more organized. Practical gifts like a day planner or a meal delivery service can be excellent choices.
2: Can you give me some gift ideas for busy moms?
A: Of course! Here are some gift ideas for busy moms: a subscription to a monthly wine club, a spa gift certificate, a personalized photo book, or a stylish tote bag.
3: Do you have any gift ideas specifically for working moms?
A: Yes! For busy working moms, consider gifts like a stylish laptop bag, a desk organizer, noise-canceling headphones, or a smartwatch to keep track of their busy schedules.
4: Are there any thoughtful gift ideas for busy moms in 2024?
A: Absolutely! Thoughtful gift ideas for busy moms in 2024 could include a customized family portrait, a personalized piece of jewelry, or a heartfelt handwritten letter expressing appreciation.
5: What are some practical gifts for busy moms?
A: Practical gifts for busy moms could include a meal prep service subscription, a robot vacuum cleaner to help with house cleaning, or a multitasking kitchen gadget.
6: What is the best day gift for a busy mom?
A: The best day gift for a busy mom could be a day pass to a spa for some pampering, a gift card to her favorite restaurant for a night off from cooking, or a fitness tracker to help her stay fit.
7: How can I find the perfect gift for a busy mom?
A: To find the perfect gift for a busy mom, consider her interests and needs. Think about what would make her life easier or bring her joy, and choose a gift that aligns with that.
8: What are the best gift ideas for moms in 2023?
A: The best gift ideas for moms in 2023 include personalized jewelry, a subscription to a self-care box, a cooking class experience, or a stylish and functional diaper bag for new moms.
Get started
Experience the most powerful way to build beautiful & engaging shopping experience for your business here.
Check out our blogs
Aasaan help businesses build headless commerce storefronts using AI without needing to code. And this is our blog.
Read more stories