8 Best Headless Ecommerce Platforms In UK You Must Check [2024]
In the ever-evolving world of digital commerce, one term that has been gaining significant traction is "Headless eCommerce."
But what exactly does it mean, and why is it becoming so important, particularly in the UK's thriving eCommerce scene? Let's delve into it.
Definition of Headless eCommerce
Headless eCommerce, in its simplest form, is an innovative approach to online retail that separates the front-end and back-end of an eCommerce application.
This separation allows businesses to work on the front-end and back-end independently of each other, providing a more flexible and customizable user experience.
In traditional eCommerce, the front-end and back-end are intertwined, meaning changes to one can significantly impact the other.
However, with headless eCommerce, businesses can change the user interface without affecting the back-end operations, and vice versa. This flexibility is one of the key reasons gaining popularity.
The Growth and Importance of eCommerce in the UK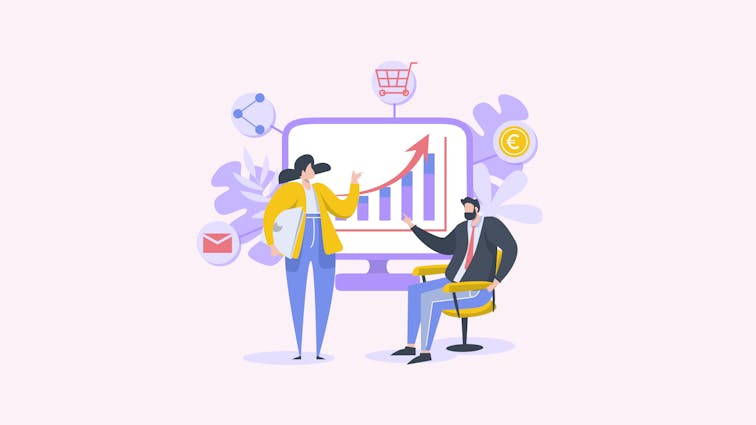 The UK has one of the most advanced eCommerce markets in the world. With the rise of digital technology and the shift in consumer behaviour towards online shopping, eCommerce has become an integral part of the UK's economy.
According to Statista, Revenue in the eCommerce market is projected to reach US$166.70bn in 2023.
As such, businesses are constantly seeking innovative ways to improve their online presence and customer experience, and headless eCommerce is proving to be a valuable solution.
The Concept of Headless eCommerce
As we've mentioned, headless eCommerce is all about separating the front-end and back-end of an eCommerce platform. But what does this mean in practice?
Imagine you're building a house. In a traditional build, the design of the house (the front-end) is heavily dependent on the structure and foundations (the back-end). If you want to change the design, you might have to alter the structure, which can be costly and time-consuming.
In a headless build, however, the design and structure are independent. You can change the design without affecting the structure, giving you more freedom and flexibility to create the house you want. This is the essence of headless eCommerce.
Why is headless e-commerce gaining popularity?
There are several compelling reasons why businesses are turning to headless eCommerce platforms:
Flexibility: With a headless platform, businesses have the freedom to design the front-end of their online store without any constraints from the back-end. This allows for a more personalized and unique customer experience.
Speed: Headless platforms typically deliver content faster than traditional eCommerce platforms. This is because they use APIs to send requests to the back-end, which can process these requests more quickly.
Scalability: As businesses grow, their needs change. A headless platform can easily adapt to these changes, making it a more scalable solution for growing businesses.
Omnichannel readiness: Headless eCommerce platforms are designed to support an omnichannel approach, allowing businesses to deliver a consistent shopping experience across multiple channels.
The Challenges and Considerations When Implementing a Headless eCommerce Strategy
While there are many benefits to using a headless eCommerce platform, there are also some challenges to consider:
Technical expertise required: Implementing a headless eCommerce strategy requires a certain level of technical expertise. Businesses will need to have access to developers who are familiar with APIs and front-end development.
Integration with existing systems: Businesses will need to ensure that their headless eCommerce platform can integrate seamlessly with their existing systems, such as their CRM or ERP system.
Cost: While a headless eCommerce platform can offer more flexibility and scalability, it can also be more expensive than a traditional eCommerce platform. Businesses will need to weigh up the costs and benefits to determine if it's the right solution for them.
Top 8 Headless eCommerce Platforms in the UK
To help you find the best headless eCommerce platform for your business needs, here are the top 8 options to consider:
1. Aasaan: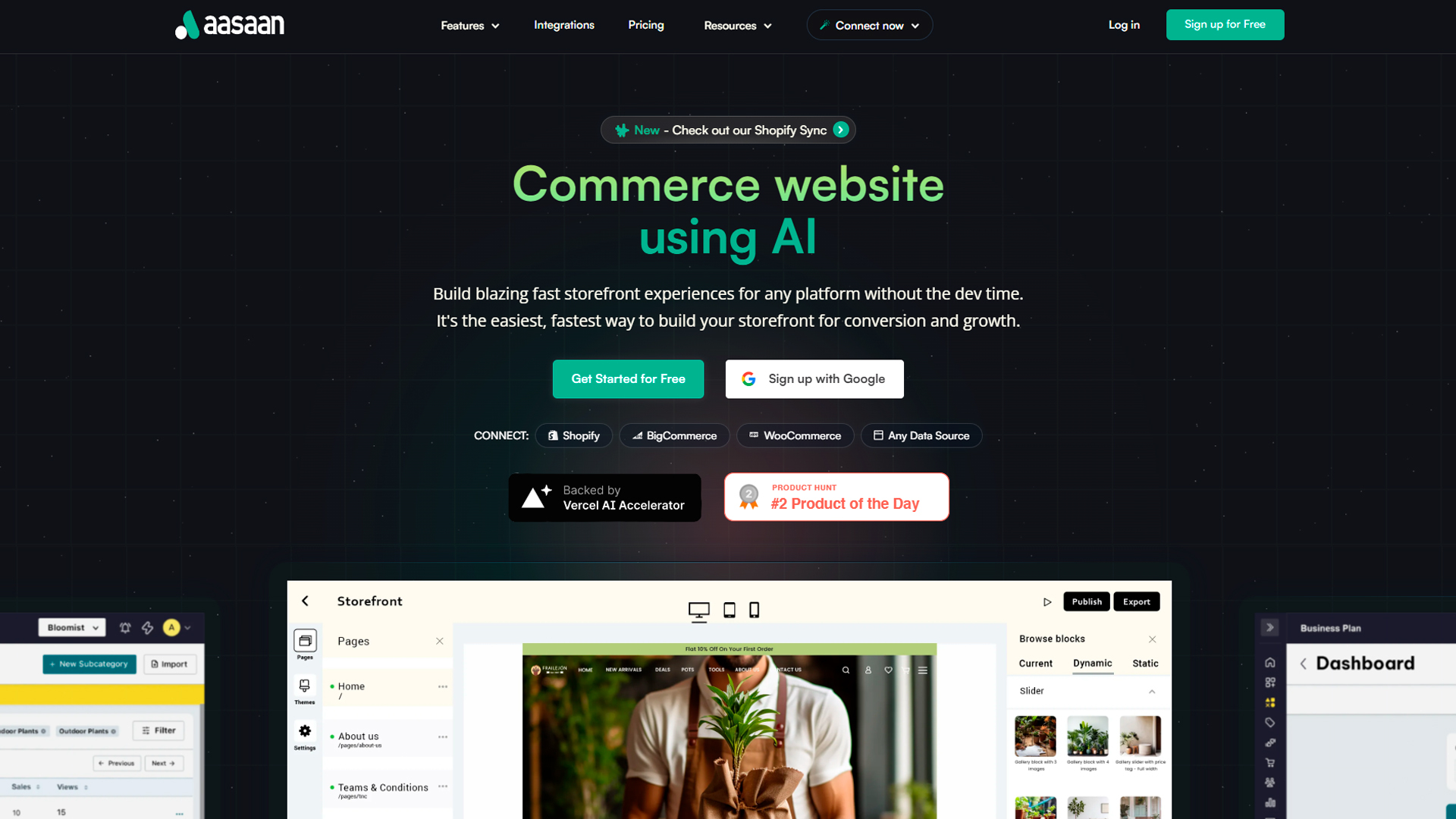 Aasaan is an agile, scalable, and API-driven headless eCommerce platform built for businesses that desire a bespoke eCommerce solution.
With Aasaan, you can create a tailored shopping experience for customers on any device.
Key Features
Customizable deployment options
Powerful APIs for integration
Multiple payment gateways available
Optimized for speed and performance
Extensive documentation and support
Multi-language and multi-currency
Built-in SEO optimization
Seamless integration with popular front-end frameworks
Priority support
Pricing
Premium plan: For merchants and startups to help grow business with branding. It costs $50 per month if billed annually or $65 per month if billed monthly. It includes everything in the Standard plan, plus features such as custom domain, no aasaan branding, 3 inventory locations, 5 staff accounts, and 10 integrations.
Business plan: Enables advanced merchants with advanced features. It costs $165 per month if billed annually or $200 per month if billed monthly. It includes everything in the Premium plan, plus features such as branded iOS and Android app, backend API (full store access), webhooks, 5 inventory locations, 10 staff accounts, and unlimited integrations.
Enterprise plan: Unlimited scalability, greater control, and dedicated resources for D2C brands to scale. It requires you to contact sales for a custom quote. It includes everything in the Business plan, plus features such as self hosted storefronts for high performance, custom storefront themes, custom integrations, 100% uptime SLA, and dedicated account management.
2. Spree Commerce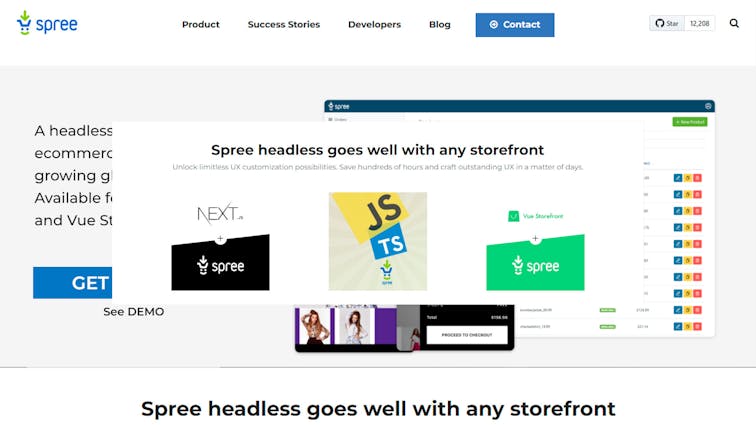 Spree Commerce is a headless open-source eCommerce platform that goes well with any storefront.
It offers limitless UX customization possibilities, saving hundreds of hours and crafting outstanding UX in a matter of days.
Key Features
Single brand or multiple brands
Multi-language and multi-currency
Single vendor or multi-vendor
Any 3rd party integrations
React or Vue Storefront available
Limitless storefront customization
Modern API with pre-built SDKs
Runs anywhere
Pricing
Spree Commerce offers a Free-forever plan for individual users and a Premium plan for enhanced team productivity and coordination at $19 per month billed annually. For detailed pricing information, please visit their pricing page.
3. BigCommerce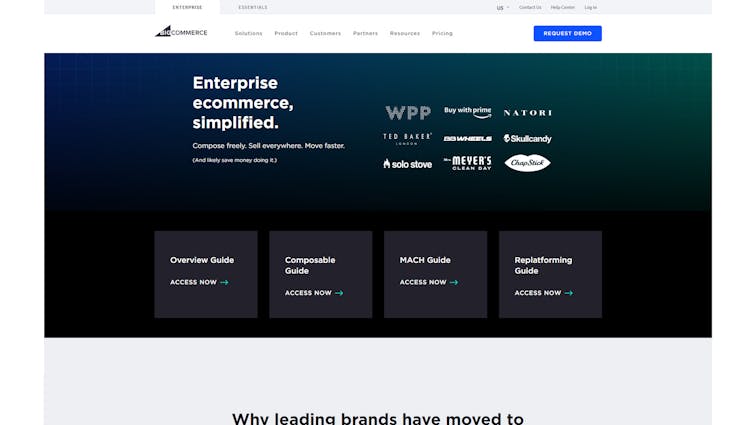 BigCommerce is a popular Headless storefront builder that provides businesses with a scalable and customizable solution to build their online stores.
With its robust API and extensive features, BigCommerce enables businesses to create a seamless omnichannel experience for their customers.
Key Features
Comprehensive storefront customization options
Multi-channel & multi-currency support
Wide range of payment gateways
Advanced marketing tools
Built-in SEO optimization
Security features and easy integration with popular shipping providers
Pricing
BigCommerce offers a 15-day free trial and has multiple pricing plans, starting from the Standard plan at £22.50 per month to the customizable Enterprise plan. For detailed pricing information, please visit their pricing page.
4. Shopify Plus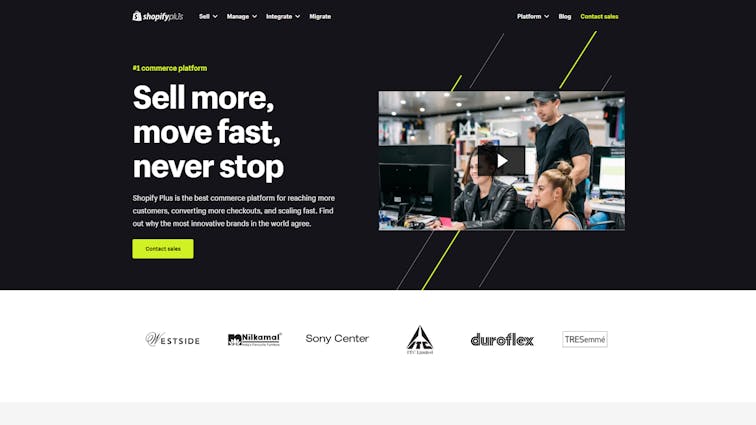 Shopify Plus is the more advanced and powerful version of Shopify, offering a headless eCommerce solution for large scale businesses. Its flexible APIs and advanced features allow for the creation of truly custom and unique shopping experiences.
Key Features
Customizable storefronts and user experiences
Migrate, integrate, and automate your commerce stack
Custom checkout facility
International expansion support
Advanced e-commerce analytics and reporting
Priority support
Pricing
Shopify Plus pricing is a premium ecommerce platform that starts at $2,000 per month and offers more features, flexibility, and scalability than regular Shopify plans, but may vary depending on your business needs and have additional fees.
5. Elastic Path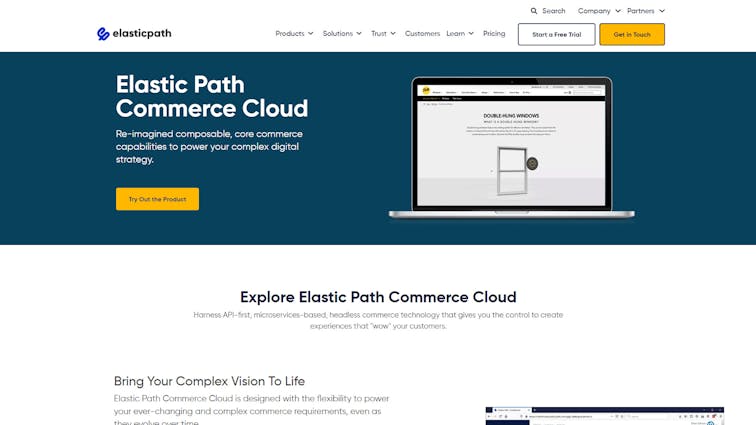 Elastic Path is a headless, API-first eCommerce platform designed for businesses that require a flexible, scalable, and future-proof solution.
Its pioneering microservices architecture enables seamless integration with any front-end solution.
Key Features
API-first architecture for easy front-end integration
Supports popular technologies and frameworks
E-commerce microservices for rapid development
Omnichannel capabilities
Built-in security, monitoring and maintenance features
Robust commerce management tools
Pricing
Elastic Path provides customized pricing based on the unique needs and requirements of each business. To get a personalized quote, please visit their pricing page.
6. Commercetools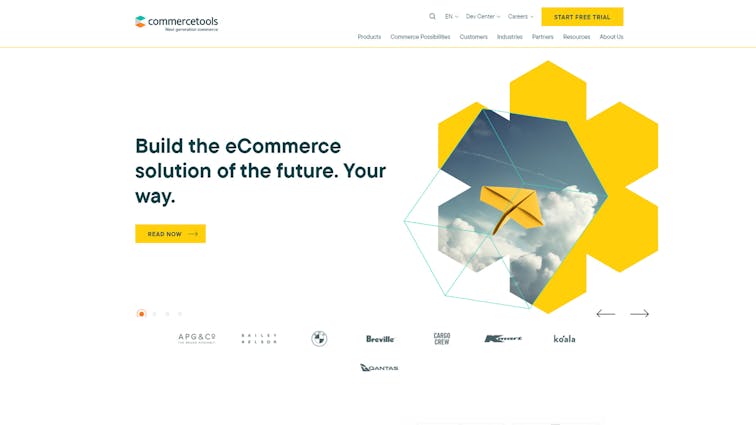 Commercetools is a modern headless eCommerce platform that offers a wide range of customization options and features, enabling businesses to create unique commerce experiences across various digital touchpoints.
Key Features
API-first, cloud-based platform
Multi-language and multi-currency support
Flexible architecture for easy expansion
Integration with popular front-end frameworks
Comprehensive documentation and support
Enterprise-grade performance, security, and availability
Pricing
Commercetools offers custom pricing based on your business requirements. To request a personalized quote, please visit their Pricing page.
7. nopCommerce: A Free and Open-Source eCommerce Platform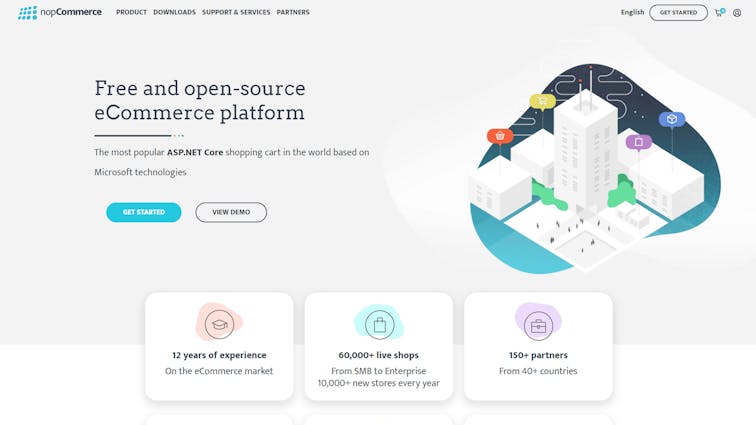 nopCommerce is a free and open-source headless eCommerce platform built on ASP.NET Core, offering a wide range of features and extensive customization possibilities.
It is designed for businesses of all sizes and provides a stable and powerful eCommerce solution.
Key Features
Open-source and scalable architecture
Multi-store, multi-vendor, and multi-currency support
Rich out-of-the-box functionality and plugins
Responsive design and mobile-friendly
Wide range of payment and shipping integrations
Active community and extensive documentation
Pricing
nopCommerce pricing is a free and open-source ecommerce platform that is based on ASP.NET Core and has no transaction or monthly fees, but may require hosting, development, and maintenance costs.
8. Adobe Magento Commerce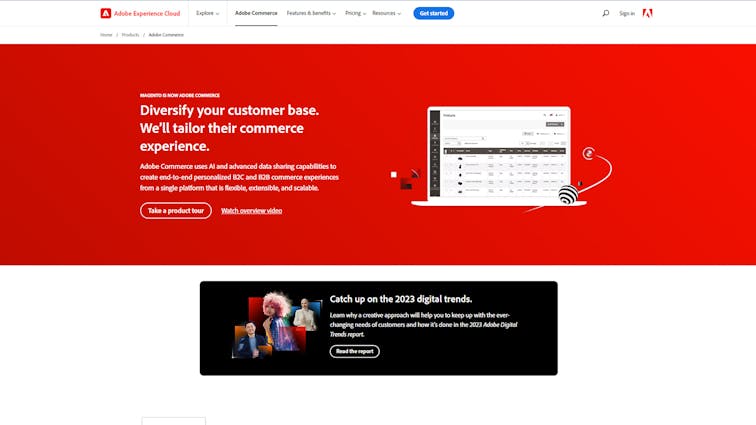 Adobe Magento Commerce is a powerful Headless storefront builder that offers a suite of advanced features and extensive customization options aimed at helping businesses create unique and scalable online stores.
Key Features
Flexible and open-source platform
Accelerate time to market with commerce accelerators
Multi-store, multi-language, and multi-currency support
Integration with popular front-end frameworks
Advanced marketing tools, SEO, and analytics
Enterprise-level performance and security
Pricing
Adobe Magento Commerce pricing is a premium ecommerce platform that offers different plans and components depending on your business size and needs, starting from $1,999 per month for Magento Commerce and $40,000 per year for Magento Commerce Cloud.
Why Should You Choose Aasaan As The Ultimate Headless Solution For Your Ecommerce Needs?
Well, let me enlighten you with its remarkable features and advantages.
As a robust back-end platform, aasaan goes above and beyond by offering an array of essential functionalities that ensure a seamless online shopping experience.
From PCI compliance to fraud protection, payment and checkout processing to inventory management, aasaan has got it all covered.
But that's not all! aasaan takes enterprise eCommerce to the next level with its powerful integral functionality, catering to an impressive 99% of business requirements.
Imagine having the ability to effortlessly manage multiple stores, and currencies, all while enjoying advanced marketing tools, global shipping options, tax services, and an abundance of other remarkable features.
Its extensibility, scalability, and cross-platform compatibility make it a top-notch choice, utilizing the latest technology to deliver exceptional results.
Furthermore, With access to the source code, you have the freedom to customize and tailor the solution according to your specific needs.
Whether you're an established business seeking to enhance your online presence or a dynamic start-up looking to make a lasting impact, aasaan empowers you to overcome obstacles and achieve your goals.
It's time to embrace the future of eCommerce by going headless with aasaan. Experience the transformative power of this cutting-edge software today and unlock the limitless potential it holds for your business.
FAQ on Headless e-Commerce
1. What is headless architecture?
Headless architecture separates the user interface from the back-end, offering flexibility, performance, and seamless integrations in eCommerce. Developers can create custom user experiences while utilizing a robust eCommerce platform for functionality.
2. Is headless eCommerce suitable for all businesses?
While headless eCommerce offers many advantages, it may not be suitable for all businesses, particularly smaller ones with limited resources.
3. What is headless eCommerce vs eCommerce?
Headless eCommerce separates the front-end from the back-end, offering flexibility, performance, and easier integrations. Traditional eCommerce, on the other hand, restricts customization and hampers integration with external systems.
4. What is headless vs non headless eCommerce?
Headless eCommerce separates front-end from back-end, offering flexibility, performance, and easy integrations. Non-headless eCommerce limits customization and hampers integration, leading to a rigid customer experience and slower performance.
5. Why do we need headless commerce?
Headless commerce meets the growing need for flexible, scalable eCommerce. It enables unique shopping experiences, improves performance, and integrates new technologies. In today's digital landscape, it empowers businesses to stay competitive and meet evolving customer expectations.
6. Why is headless commerce called headless?
Headless commerce separates the front-end user interface from the back-end functionality and data management of an eCommerce platform. This allows for more control, flexibility, and customization in designing customer interfaces while using a robust eCommerce system for essential tasks. It enables smoother shopping experiences and easier integration with other technologies.
Get started
Experience the most powerful way to build beautiful & engaging shopping experience for your business here.
Check out our blogs
Aasaan help businesses build headless commerce storefronts using AI without needing to code. And this is our blog.
Read more stories