24 Best Examples of Headless Commerce in 2024
Did you know that the headless commerce market is booming, with over $1.65 billion in funding raised for headless technologies in 20202021 alone, according to Forbes?
This is a clear testament to the growing popularity and potential of headless commerce in today's digital landscape.
But what exactly is Headless commerce architecture?
In simple terms, it's the decoupling of a website's frontend presentation layer — the part that users interact with — from the backend ecommerce functionality like pricing, infrastructure, security, and checkout.
This separation allows developers to use their preferred frontend technology to deliver high-quality content experiences, while an ecommerce solution on the backend manages all commerce functionality.
Now, let's dive into some real-world examples of headless commerce in action. But before we do that, let's take a moment to appreciate the power of headless commerce.
It's not just about the technology; it's about the potential it unlocks for businesses to create unique, engaging, and highly personalized customer experiences.
Stay tuned as we explore some fascinating examples of headless commerce, and see how businesses are leveraging this approach to stay ahead in the ever-evolving ecommerce landscape.
Why Headless E-Commerce?
Headless e-commerce enables businesses to decouple their front-end presentation layer from their back-end system, providing a highly customizable, scalable, and agile infrastructure for online commerce.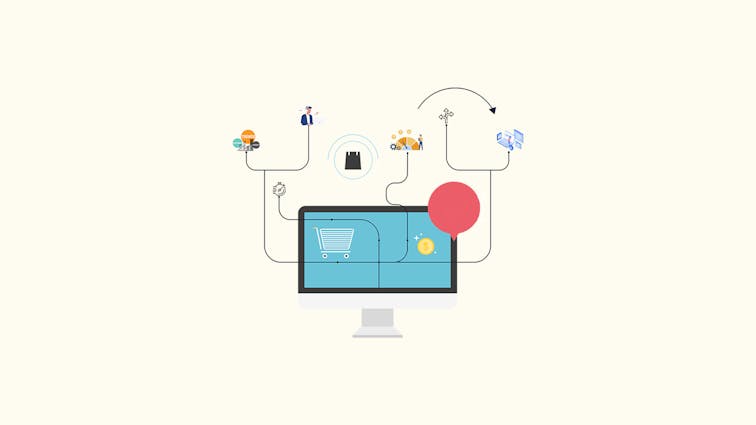 Here are some of the reasons for considering headless e-commerce:
1. Flexibility
Headless e-commerce platforms allow businesses to make adjustments and updates to the front-end without disrupting the back-end systems. This allows for seamless user experiences and faster load times.
2. APIs for Customization
Headless e-commerce systems rely on APIs to send and obtain information, making it easier to create custom experiences that cater to various target audience groups or devices.
3. Speedy Implementation
With the use of a headless e-commerce platform, businesses can implement changes and updates more quickly, resulting in reduced time-to-market for new features and improvements.
4. Separation of Concerns
Headless e-commerce enables developers to work on front-end and back-end tasks independently, which can lead to faster development cycles and easier project management.
5. Enhanced Performance
By separating the presentation layer from the back-end processing, headless e-commerce platforms can optimize each component, ensuring better site speed, reliability, and overall performance.
6. Omnichannel Support
Embracing headless e-commerce allows businesses to provide a unified shopping experience across multiple channels, including mobile apps, in-store kiosks, or even in new formats like IoT devices and voice assistants.
7. Integration
Headless e-commerce platforms can easily integrate with various third-party tools and systems, streamlining processes and improving customer experience through more comprehensive and seamless functionality.
8. SEO Optimization
The customizable nature of headless e-commerce enables businesses to effectively optimize product pages and site structure for search engines, leading to increased organic search visibility and traffic.
9. Quick Response to Market Trends and Demands
Businesses can quickly respond to new market demands and trends by making necessary front-end changes without affecting the back-end systems, ensuring ongoing competitiveness within the ever-changing digital commerce landscape.
10. Lower Total Cost of Ownership (TCO)
With the ability to scale and utilize efficient resources on each layer, companies can experience reduced IT management costs, efficient hosting, and resource allocation, resulting in a lower total cost of ownership for their e-commerce platform.
24 Brands That Have Successfully Adopted Headless Commerce Platforms
1. Nike: A Step Ahead with Headless Commerce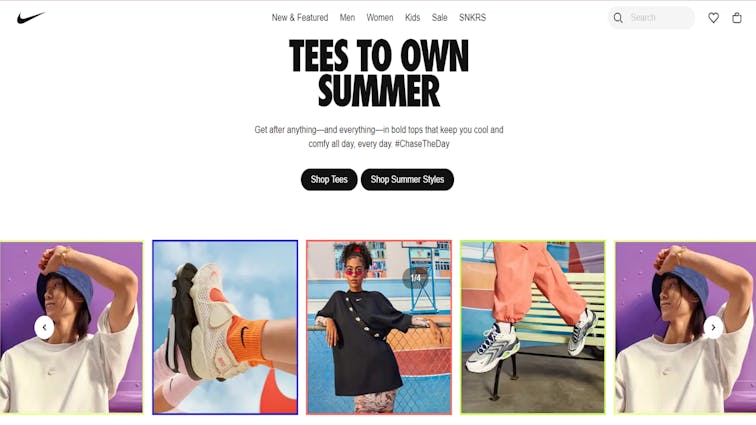 Nike, the global sportswear giant, has always been at the forefront of innovation, not just in their products but also in their approach to digital commerce.
They adopted a headless commerce strategy, combining a React Single Page Application (SPA) with a Node.js Backend for Frontend (BFF).
This move allowed them to create a mobile-first strategy that outpaced their rivals and provided a seamless shopping experience across devices.
2. Best Buy: Personalizing Customer Experience
Best Buy, a leading electronics retailer, leveraged headless commerce to personalize the customer experience.
They used APIs to deliver personalized content and product recommendations based on user behavior and preferences.
This approach resulted in a more engaging shopping experience and increased customer loyalty.
3. Disney: Enhancing the Magic with Headless Commerce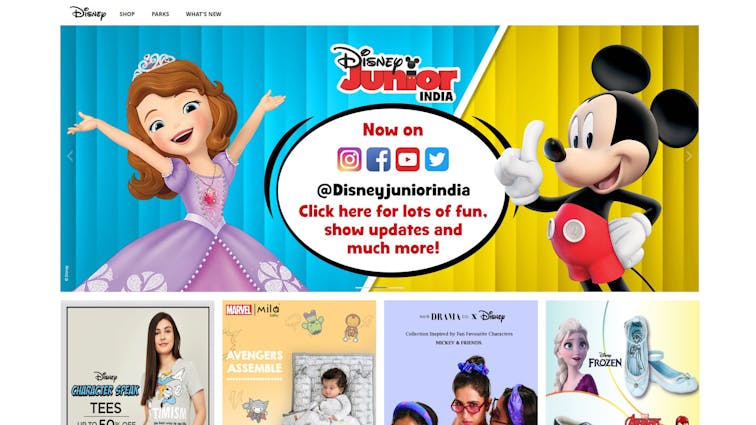 Disney, the world-renowned entertainment company, used headless commerce to enhance their online shopping experience.
They created a unified platform for their diverse range of merchandise, from movies to clothing to toys.
This allowed them to deliver a consistent, magical shopping experience that aligns with their brand image, regardless of the product type.
4. Adidas: Scoring Goals with Headless Commerce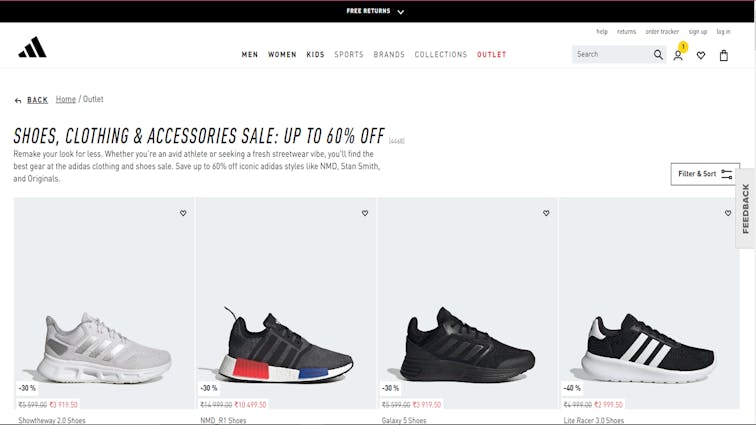 Adidas, a global sportswear brand, adopted a headless commerce approach to provide a faster, more responsive online shopping experience.
They used a microservices architecture to handle high traffic volumes during product launches and peak shopping periods, ensuring their website remains fast and responsive at all times.
This approach has helped them score big with their customers and stay ahead in the competitive sportswear market.
5. Bose: Amplifying Online Sales with Headless Commerce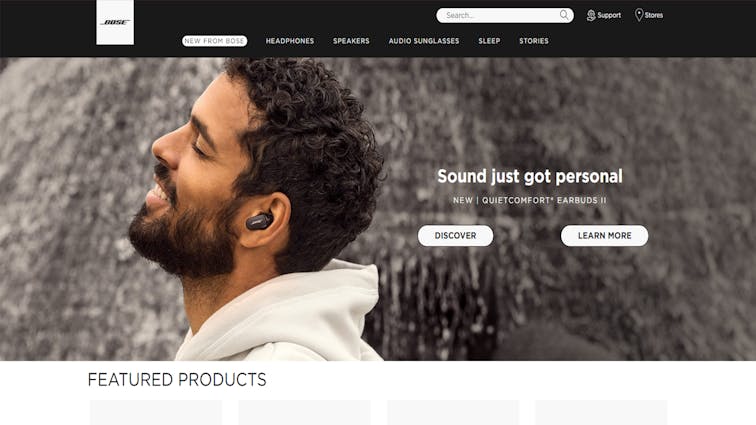 Bose, a leading audio equipment manufacturer, used headless commerce to amplify their online sales.
They created a flexible, scalable ecommerce platform that can easily adapt to changing customer demands and market trends.
This has allowed them to deliver superior audio products with an equally superior online shopping experience.
6. IKEA: Building Seamless Omnichannel Experiences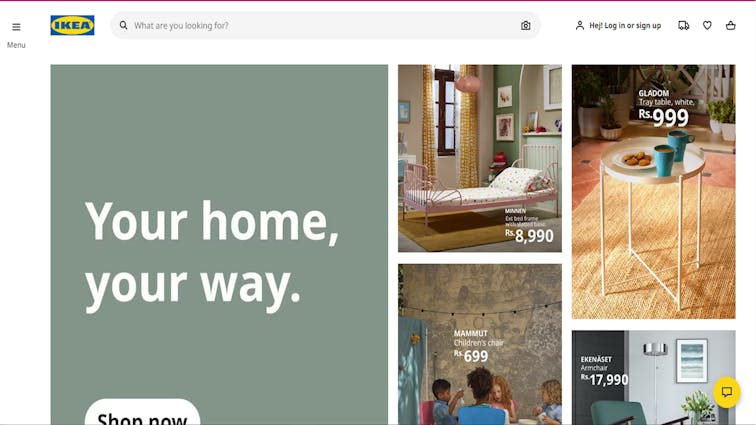 IKEA, the world-famous furniture retailer, turned to headless commerce for establishing a seamless, omnichannel customer experience.
As a result, they were able to effectively provide consistent and cohesive shopping journeys across multiple touchpoints , including online, mobile, and in-store.
By using a centralized commerce system across all channels, they managed to quickly update product information, pricing, and promotions while ensuring consistent messaging for their customers.
This seamless integration between in-store and digital platforms has been instrumental in IKEA's continued growth and customer satisfaction.
7. Zara: Fast Fashion Meets Agile Headless Commerce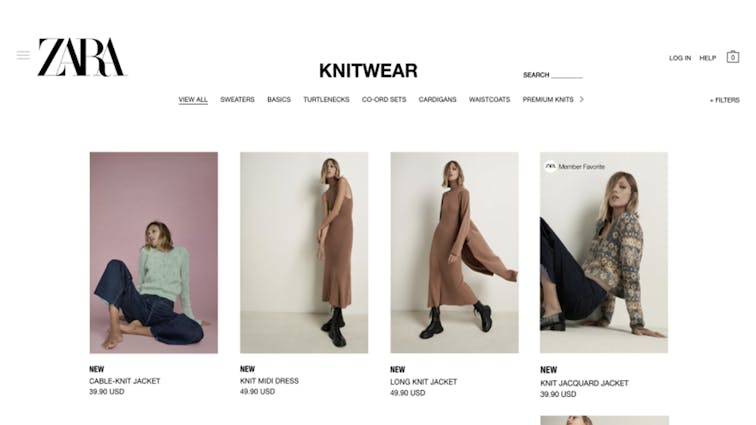 Zara, a globally recognized fast-fashion brand, adopted a headless commerce solution to quickly adapt to the ever-changing world of fashion trends.
This enabled them to rapidly innovate on their digital platform, streamline the shopping experience, and launch products with minimal delays.
Implementing a more flexible and agile content delivery process, they enhanced their online and in-store customer experiences, improving overall customer engagement and loyalty.
8. Starbucks: Crafting Customized Experiences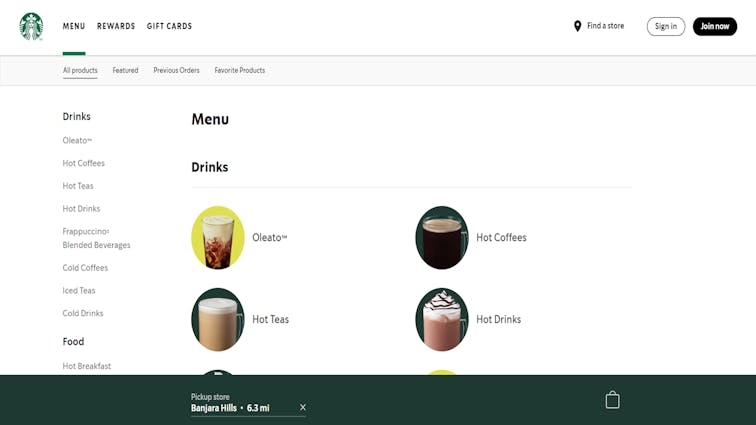 Starbucks, the world-renowned coffee chain, harnessed the power of headless commerce to create a highly personalized digital experience for customers.
With a streamlined ordering process, they could more accurately display localized inventory, promotions, and pricing across various platforms, including websites, mobile apps, and in-store touchpoints.
This customized experience fostered greater customer engagement, loyalty, and repeat business, helping Starbucks maintain its reputation as an innovative market leader.
9. Venus Fashion: Speeding Up with Headless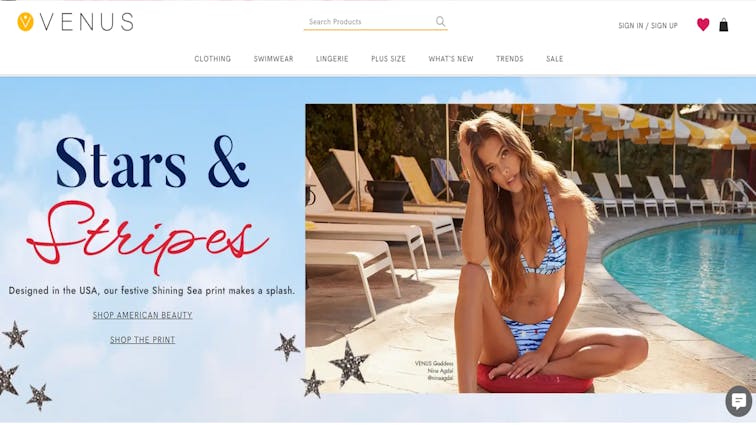 Venus Fashion, a women's apparel retailer, turned to headless commerce to improve their site's loading time.
By converting their storefront into a React Progressive Web App (PWA), they achieved a drastic decrease in page-load times, which in turn led to increased conversions and reduced cart abandonment.
It's a classic example of how headless commerce can directly impact a company's bottom line.
10. Redbox: Engaging Content with Headless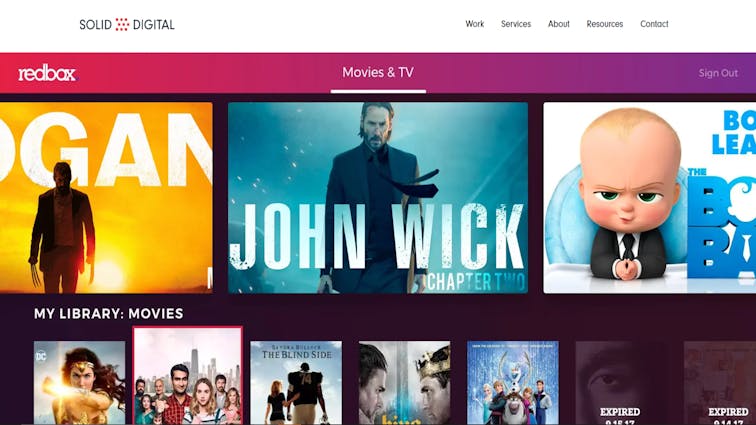 Redbox, a popular entertainment rental company, utilized a Single Page Application (SPA) to create more captivating and responsive content without sacrificing performance.
This headless approach allowed them to deliver a more engaging user experience, proving that headless commerce isn't just for traditional ecommerce businesses.
11. Overstock: Boosting Revenue with Headless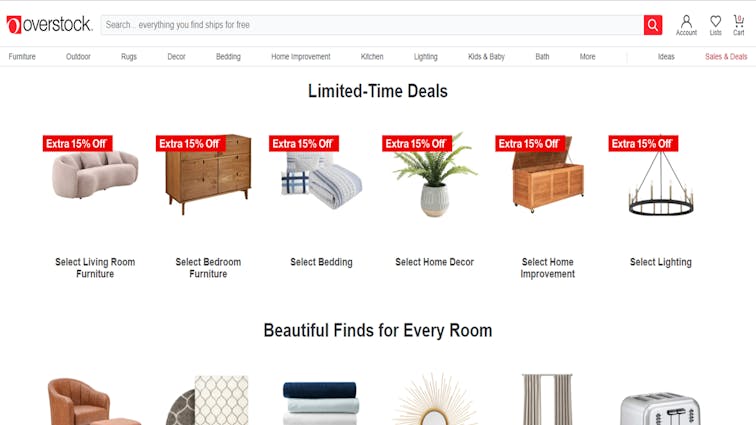 Overstock, an online retailer, saw a significant increase in revenue after adopting headless commerce.
They rebuilt their product research and browsing pages into interactive SPA pages, which led to a 36% increase in revenue and an 8% increase in conversion.
This example showcases how headless commerce can enhance the browsing experience and directly contribute to financial growth.
12. Target: Unifying Customer Experience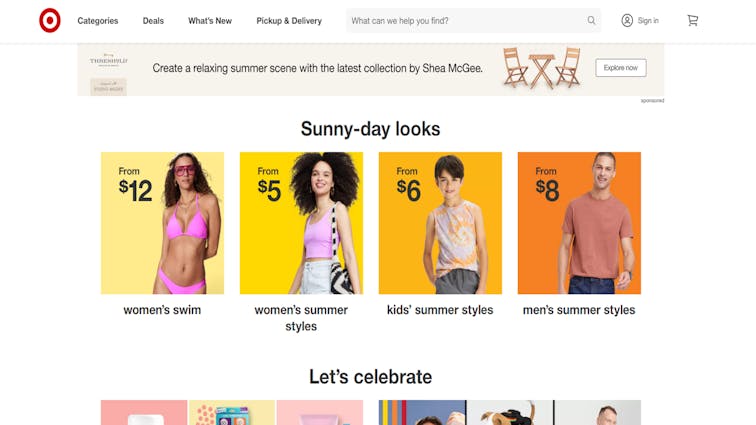 Target, a major retail corporation, adopted headless commerce to unify the customer experience across different devices.
Recognizing that 80% of customers start their buying journey on one device and finish on another, Target used headless commerce to ensure a seamless transition between devices, enhancing the overall customer experience.
13. Sephora: Streamlining Online and In-Store Shopping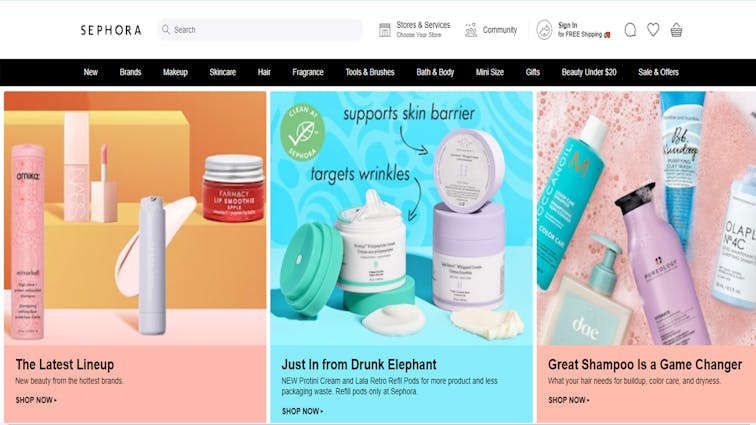 Sephora, a renowned beauty retailer, used headless commerce to streamline the online and in-store shopping experience.
They integrated their online and physical stores, allowing customers to view product availability in real-time, reserve items for in-store pickup, and receive personalized product recommendations.
This seamless integration resulted in a boost in both online and in-store sales.
14. Annie Selke: Performance Boost with Headless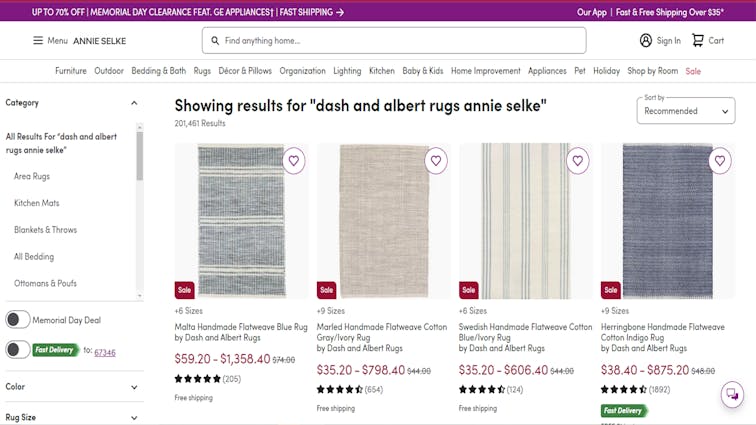 Annie Selke, a home décor company, implemented PWA & AMP technologies and server-side rendering to improve their site's performance.
This headless approach reduced their average first-page load time to 0.74s across traffic sources, leading to a significant increase in organic traffic.
15. Under Armour: Doubling Down on Revenue Growth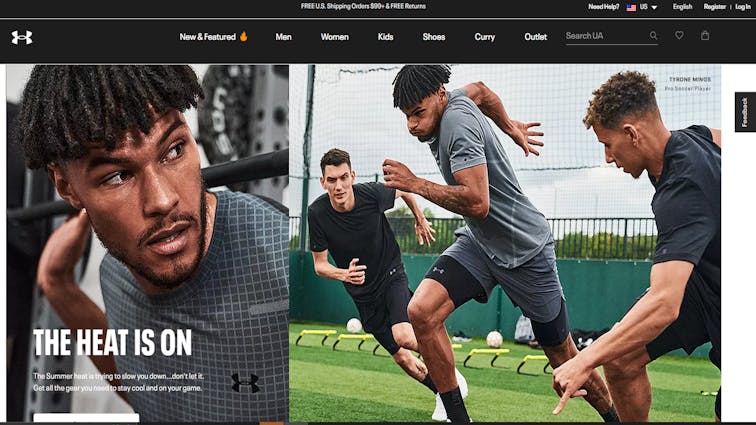 Under Armour, a sports equipment company, became an exemplary retailer for the Progressive Web App approach to headless commerce.
They saw double-digit revenue growth, a 3x return rate, and a 65% decrease in pre-bounce rate, demonstrating the potential of headless commerce to drive significant business growth.
16. Kirkland's: Fast and Unique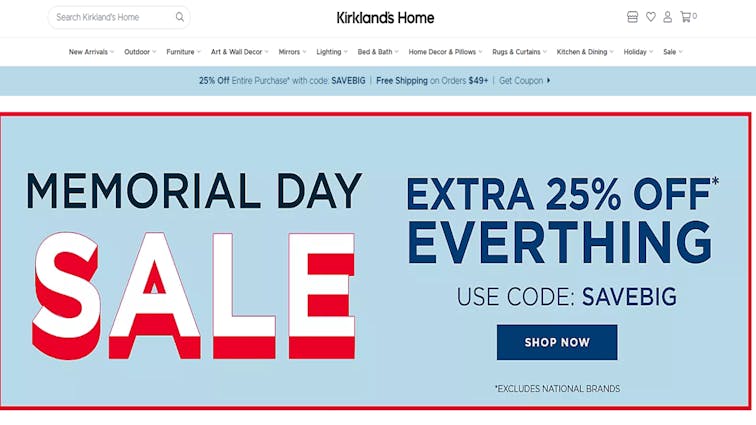 Kirkland's, a home décor retailer, became one of the fastest retail websites after embracing headless commerce.
They introduced unique features like thumbprint check-out and one-click login, enhancing the user experience and setting themselves apart from the competition.
17. Pure Formulas: Healthier Conversion Rates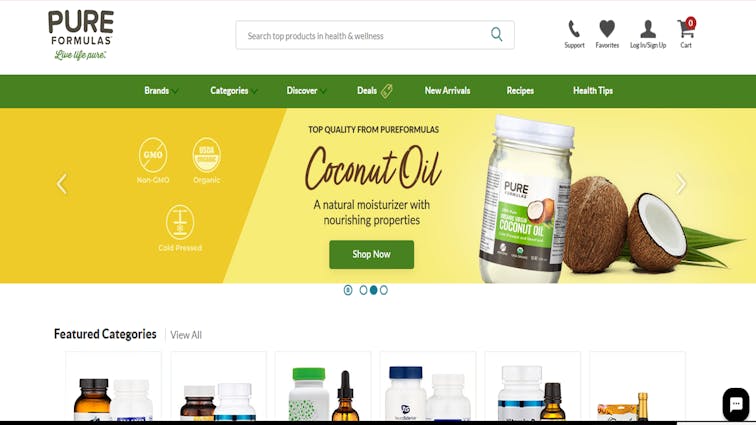 Pure Formulas, an online health and supplement retailer, improved their cart abandonment and conversion rates by being the first in their industry to implement a PWA with headless commerce.
This move showcases how headless commerce can be beneficial across various industries.
18. Lanco´me: Enhancing User Experience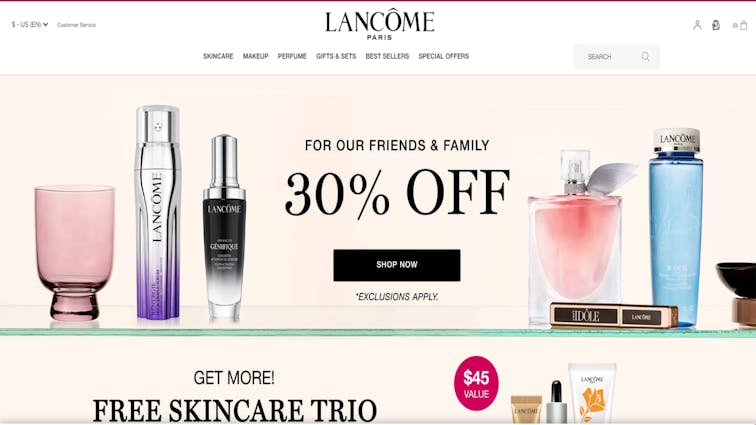 Lancôme, a luxury cosmetics brand, joined other big brands in enhancing user experience through Progressive Web Applications with a 17% increase in conversion.
This demonstrates how headless commerce can elevate the shopping experience, even in the luxury market.
19. Carnival Cruise Line: Smooth Sailing with Headless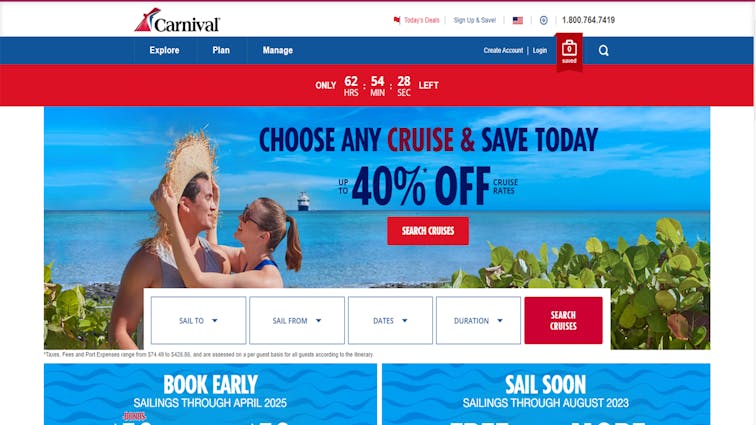 Carnival Cruise Line improved booking management and increased user engagement with push notifications using PWAs through headless commerce.
This example shows how headless commerce can streamline processes and enhance customer engagement in the service industry.
20. United Airlines: Instant Experience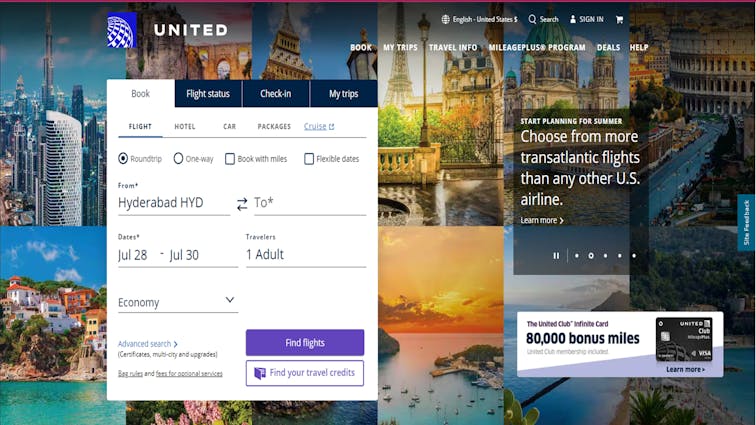 United Airlines chose a React Progressive Web App for an instant experience from landing through booking in their headless approach.
This demonstrates how headless commerce can streamline processes and improve user experience in the airline industry.
21. Nordstrom: Luxury Retail Embracing Headless Commerce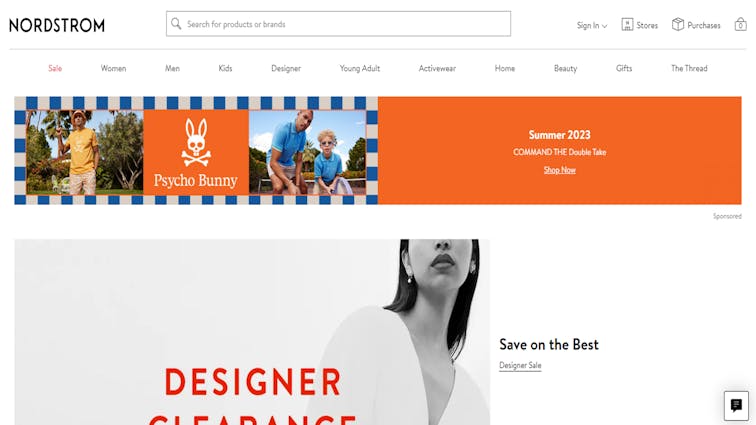 Nordstrom, a high-end fashion retailer, embraced headless commerce to deliver a luxurious and personalized shopping experience for their customers.
They used API-driven storefronts to easily incorporate personalized elements and tailor their branding to maintain their high-end image.
With a decoupled front-end and back-end system, they achieved faster loading times, better SEO performance, and improved online sales conversions.
22. Debenhams: Boosting Mobile Revenue
Debenhams, a British retailer, went headless with a React PWA after realizing that customers, especially mobile ones, tend to drop off at different points in the shopping journey.
This resulted in a 40% increase in mobile revenue and a 20% increase in conversions, proving the effectiveness of headless commerce in improving mobile shopping experiences.
23. Sonos: Hitting the Right Notes with Headless Commerce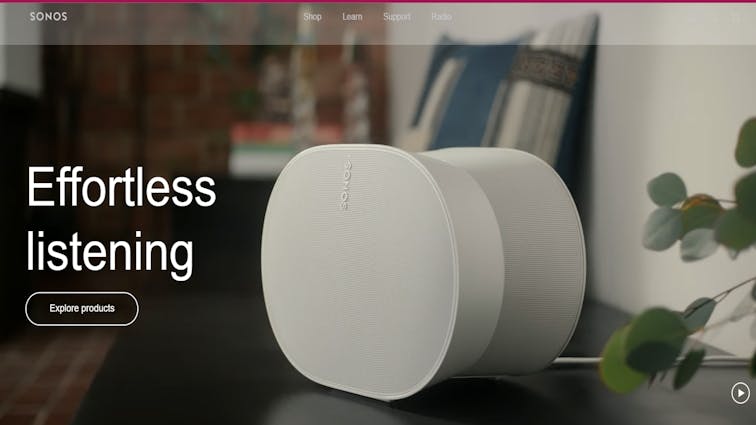 Sonos, a premium wireless audio device maker, embraced headless commerce to strike the perfect balance between superior product offerings and an exceptional online shopping experience.
By decoupling the front-end and back-end system, they could quickly and easily implement new features and functionalities on their website.
This adaptability has enabled Sonos to stay on top of the rapidly changing consumer preferences in the audio device market.
24. Lilly Pulitzer: Unifying Experience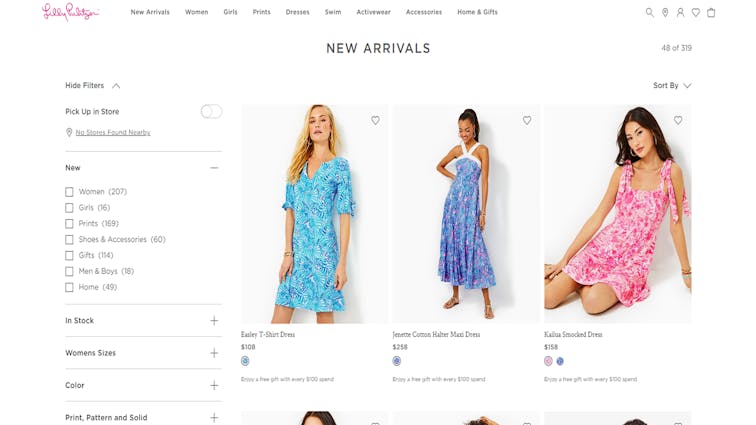 Lilly Pulitzer, a women's clothing retailer, optimized their site for unifying the experience between desktop and mobile users by relaunching to PWA, resulting in an 80% increase in mobile traffic and a 33% increase in mobile revenue.
These examples illustrate the power and flexibility of headless commerce.
By decoupling the front-end presentation layer from the back-end commerce functionality, businesses can create unique, engaging, and seamless customer experiences across all channels.
So, if you're looking to boost your digital commerce game, maybe it's time to go headless!
Get Started With Headless E-Commerce With Aasaan
Aasaan is a headless store builder and API-first commerce platform that allows you to visually build next-generation shopping experiences, all without code.
With Aasaan, you can enjoy benefits such as:
Lightning-Fast Site Speed: Experience a 70% increase in site speed, ensuring a seamless shopping experience for your customers.
Boosted Conversion Rates: Witness a remarkable 38% uplift in conversion rates, maximizing your sales potential.
Elevated Average Order Value: Enjoy a 20% surge in average order value, driving higher revenue per transaction.
Accelerated Time to Market: Achieve 10x faster time to market, enabling you to stay ahead of the competition.
Aasaan seamlessly integrates with your existing backend or you can start with our API-first commerce platform and harness the power of best-in-class technology within seconds.
You can manage all aspects of your business from a single admin app, making it easy to streamline your operations and stay on top of your business.
So, are you ready to transform your ecommerce business with Aasaan? Visit aasaan.app to get started today!
For more insight into how aasaan can fit into your workflows, go ahead and schedule a demo!
Want to learn more about headless commerce?
Explore our expertly crafted guide to headless commerce, offering a complete introduction, comprehensive overview, and valuable insights.
Dive into the world of headless commerce and unlock its countless benefits for your company.
Get started
Experience the most powerful way to build beautiful & engaging shopping experience for your business here.
Check out our blogs
Aasaan help businesses build headless commerce storefronts using AI without needing to code. And this is our blog.
Read more stories