5 Best Simple Video Editing Software For Small Business
In today's virtual world, there is a high demand for some best simple video editing softwares since half of the internet is full of visual aids such as videos, animations, and many more.
To begin your video editing quest, you will first need free video editing software that will suit your demands.
Some give minimal functionality, some are too buggy or clumsy, while others may even offer an experience superior to some premium ones.
Suppose you're looking to build an interactive and engaging website to showcase your well-edited videos.
In that case, you can use the aasaan app to build a good website in minutes and post all your videos to attract more audiences!
An engaging video might help fuel your brand's success in a world driven by visual material.
However, making visually stunning video footage is only achievable with the assistance of editing software.
In this article, you will find some of the best simple video editing software for small businessyou can use on your pc hassle-free! Please go through our list of best editing software for pc and select the one that's best for your requirements.
5 Best Simple Video Editing Softwares For Your Small Business
1. Lightworks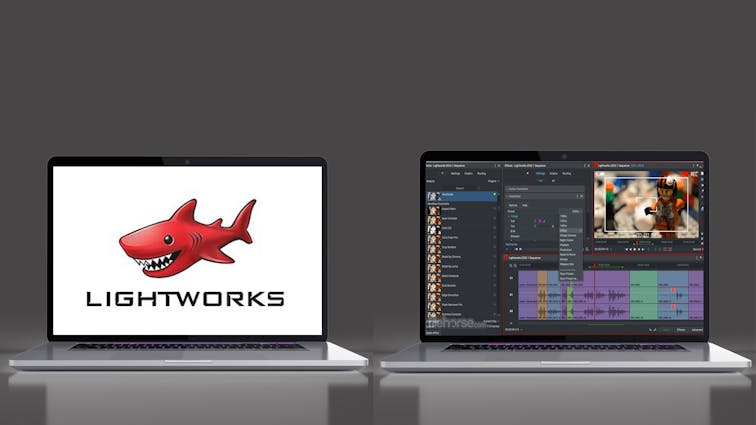 Lightworks is one of the best free editing software that has secured its place among the top free video editing software. Here's why:
Video trimming with extreme precision
Support for multiple cameras
For YouTube: 4K compatibility and export to 720p for various video formats.
Completely free
Background Processing with Instant Autosave,
Motion Graphics
Filters and LUTs
Log, edit, VFX, and audio are the four primary tabs that comprise this software's workspace.
Remember that while Lightworks' Pro edition can export films in various formats and resolutions, the free version can only export videos up to 720p.
Pro also comes with a few extra tools and plug-ins. But if you require the basic level of editing, it does a pretty amazing job.
Lightworks has a very simple user interface and is a low-end pc video editor, so if you are a beginner, this is the highly recommended software you should go with.
2. DaVinci Resolve
Possibly the most sophisticated video editor app for pc on the list is DaVinci Resolve.
The interfaces are relatively straightforward, even though it has numerous features for professional filmmaking.
You can master audio and colour correction in addition to cutting and editing videos. You may add 2D and 3D titles to your movie using the app. Here are some of its features:
Titles, Transitions, and Effects
A wide number of import choices are available.
Dual Timelines for Multicam Editing
Colour correction feature
DaVinci Resolve is available in both free and paid versions.
The broad feature set of DaVinci Resolve can be overwhelming if all you want to do is cut and upload your films. The free edition of this program is difficult to surpass, though, if your video project is a little more complicated.
However, this video editing software is a little complicated and requires expert knowledge of editing videos.
3. Blender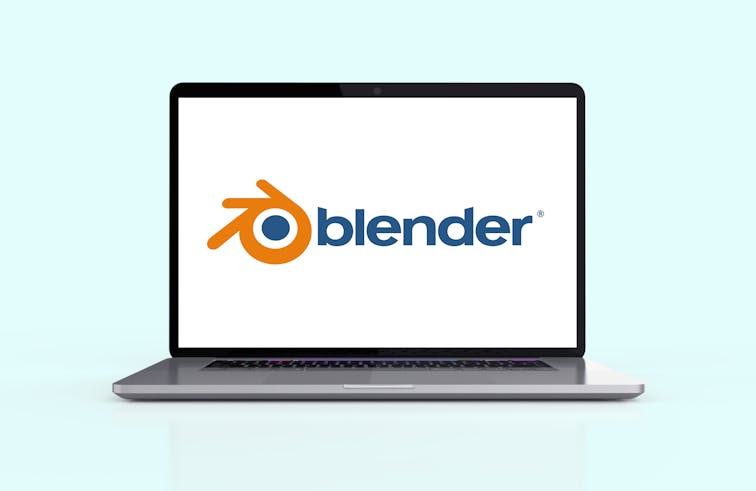 Open-source software called Blender is free to use video editor app for pc. The program has decent video editing software, but it was initially intended to be a 3D animation suite.
You can use this video editing software to accomplish simple tasks like video edits and splicing.
Additionally, you may perform more complex jobs like video masking. As a result, it has become a very versatile video editor that welcomes new and experienced users. Some of its features are-
Masking instruments
Audio adjustment tools with advanced motion graphics
modelling and sculpting
Displays of live preview, luma waveform, chroma vectorscope, and histogram
Up to 32 slots are available for storing video, pictures, music, and effects.
Speed control, adjustment layers, transitions, keyframes, filters, and more are all available.
This free video editing software includes all the tools you might need to edit videos.
Create stunning animations, motion graphics, bespoke visual effects, and more. The program is not recommended for inexperienced video editors because of its steep learning curve.
4. HitFilm Express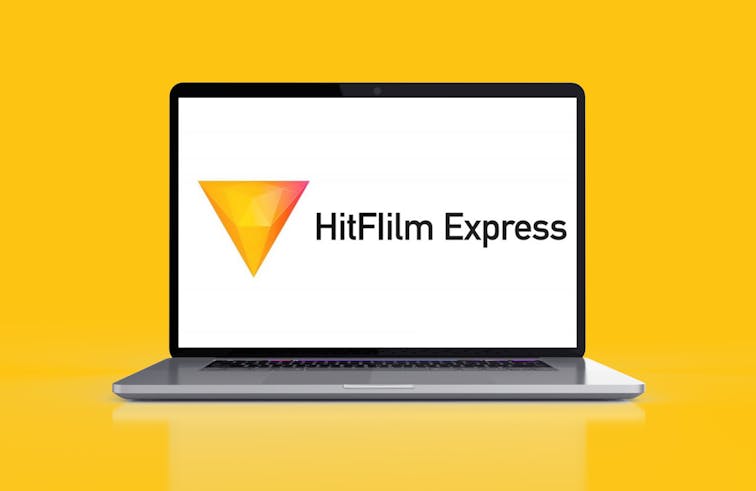 One highly recommended free 360 video editing software for Mac and PC users is HitFilm Express. It has all the functions you might anticipate from a fundamental editor, including audio editing, cutting, and splicing.
It is one of the best free video editing software that provides all the fundamental capabilities that fans of video editing will need.
From $9 onward, you can pay per feature if you want to add additional features.
Be prepared to spend time learning the program since its working falls, unfortunately, between DaVinci Resolve and Lightworks in terms of complexity. Here are some of its features:
Motion tracking
3D simulations 
4K export directly to YouTube
Replacement and Modification
superior cutting tools
green-screen effects keying
filters for audio and video
composing instruments
Masking and layers for 3D video support
Keep in mind that this video editor app for pc is somewhat complicated, so if you're a beginner, go with another video editor from the list.
5. Windows Video Editor
Microsoft provides a built-in video editing software for Windows called Windows Video Editor.
This application is perfectly suitable for individuals needing basic editing features because it is simple and convenient. Various practical tools are available for cropping, adding text or audio, and cutting information.
It includes pre-made animations, a vast library of filters and themes, and the option to use music in your creations.
Let us look at some of the features:
Effects in 3D
effect fade
Adaptable Titles
Auto-previewing to see how your adjustments are affecting the page
Addition of titles, credits, and music using the animation tab
convenient file arrangement
configurable auto-movie choices for video clip cuts
For Windows users who frequently use the built-in picture app, this free video editing software provides a quick and simple method to edit films and photographs.
Although Windows Video Editor is relatively easy to use, it lacks advanced functionality and is only suitable for quick, straightforward video or photo slideshows. Also, this low-end pc video editor is compatible only with windows.
Conclusion:
These are some of the best free editing software currently in high demand.
Whether you need to create and edit a video for your YouTube channel or want to make a short narrative film, or even if you need it for personal use, these video editing software mentioned in the list is your go-to app.
Nevertheless, a free video editing software on the list is suitable for you whether you're a newbie looking to try things out before investing in pricy software or want to use studio-quality tools and effects without paying for expensive products like Premiere Pro.
Go and check out the aasaan app now to discover more exciting features!
Explore more fascinating features of the aasaan app and give your website everything it deserves to rank the highest and attract the right audience.
Build and grow your business with India's fastest-growing ecommerce platform. Give it a try now!
Get started
Experience the most powerful way to build beautiful & engaging shopping experience for your business here.
Check out our blogs
Aasaan help businesses build headless commerce storefronts using AI without needing to code. And this is our blog.
Read more stories