Best Ecommerce Website Builders in India - Create Your Online Store with Ease
Look around you. The influence the internet has on people is more than ever before.
From buying movie tickets to watching their favorite movie, almost everything can now be done just by visiting a website.
This has impacted everyone's shopping behavior too. Ecommerce has revolutionized how people purchase goods and services.
Therefore, it is essential for business owners and sellers to have an efficient platform for their ecommerce business.
They need a website that attracts a large number of customers and is also convenient to use for both the seller and the buyer. aasaan is one such platform where entrepreneurs can easily launch their online business.
Its ease of use and robust platform make it an attractive option for people looking to start their ecommerce journey. With features like custom domain, options to have product variants, managing orders, and many more, aasaan is the easiest ecommerce website builder in india.
Let us look at a few reasons that make your website building experience truly great.
Factors to Consider Before Choosing an Indian Ecommerce Website Builder
---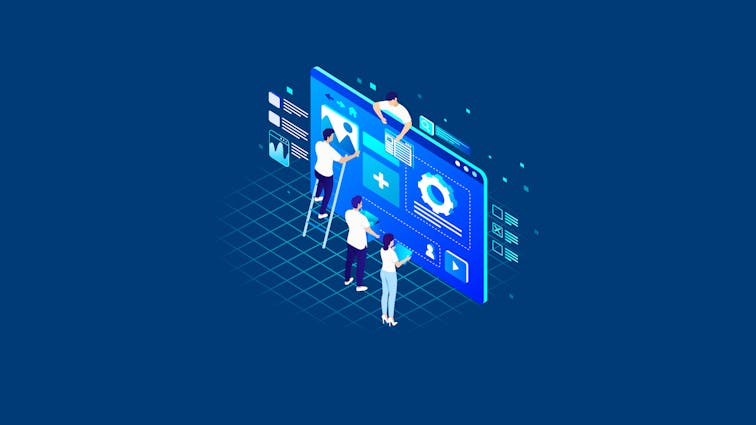 Most startups, especially small home-based businesses, lack the know-how to create and run their website. In most cases, they either take help from an expert or simply use a popular ecommerce website to sell their product or service.
This results in the business paying commissions or fees to maintain the website. And the entrepreneur does not feel in control while shaping their website or designing their webpage.
Having a personal website, where even an amateur entrepreneur finds it easy to make changes, and shape the product, works perfectly in giving the best customer experience.
Website builders like aasaan give you multiple options to best customize your website so that your users get the best experience.
When choosing an ecommerce website builder for your business in India, there are several factors you should consider to ensure you select the best platform for your needs. Here are some of the key factors:
1. Ease of Use:
The platform should be user-friendly, even for those without technical expertise. Look for a website builder that offers an intuitive interface, easy navigation, and a straightforward setup process.
2. Customization Options:
Your ecommerce platform should allow you to customize your online store to match your brand. This includes layout options, color schemes, font choices, and the ability to add your logo.
3. Payment Gateway Integration:
The platform should support a wide range of payment methods, including credit/debit cards, UPI, net banking, and popular digital wallets in India like Paytm and Google Pay.
4. Security:
Security is crucial in ecommerce to protect sensitive customer data. Ensure the platform supports HTTPS and SSL certificates, and complies with PCI DSS standards for secure transactions.
5. Scalability:
As your business grows, your ecommerce platform should be able to scale with you. Check if the platform can handle increased traffic and sales without compromising performance.
6. SEO Features:
The platform should have built-in SEO features to help your website rank higher in search engine results, driving more organic traffic to your store.
7. Mobile Responsiveness:
With the increasing number of people shopping on their mobile devices, it's essential that your ecommerce platform offers mobile-responsive design.
8. Customer Support:
Look for a platform that offers reliable customer support. This could be in the form of live chat, email, or phone support.
9. Pricing:
Consider the pricing structure of the platform. While some platforms may offer lower upfront costs, they may charge higher transaction fees. Make sure to understand all the costs involved before making a decision.
10. Integration with Other Tools:
The ability to integrate with other tools and services, such as email marketing software, social media platforms, and analytics tools, can help streamline your operations and marketing efforts.
By considering these factors, you can choose an ecommerce website builder that not only meets your current needs but also supports your business as it grows.
Top Ecommerce Website Builder in India: To create websites
---
There are multiple features an entrepreneur may expect from its website. Starting from getting a custom domain to getting a product delivered to a customer, a website helps a business with many needs.
1. Aasaan: API First Headless commerce platform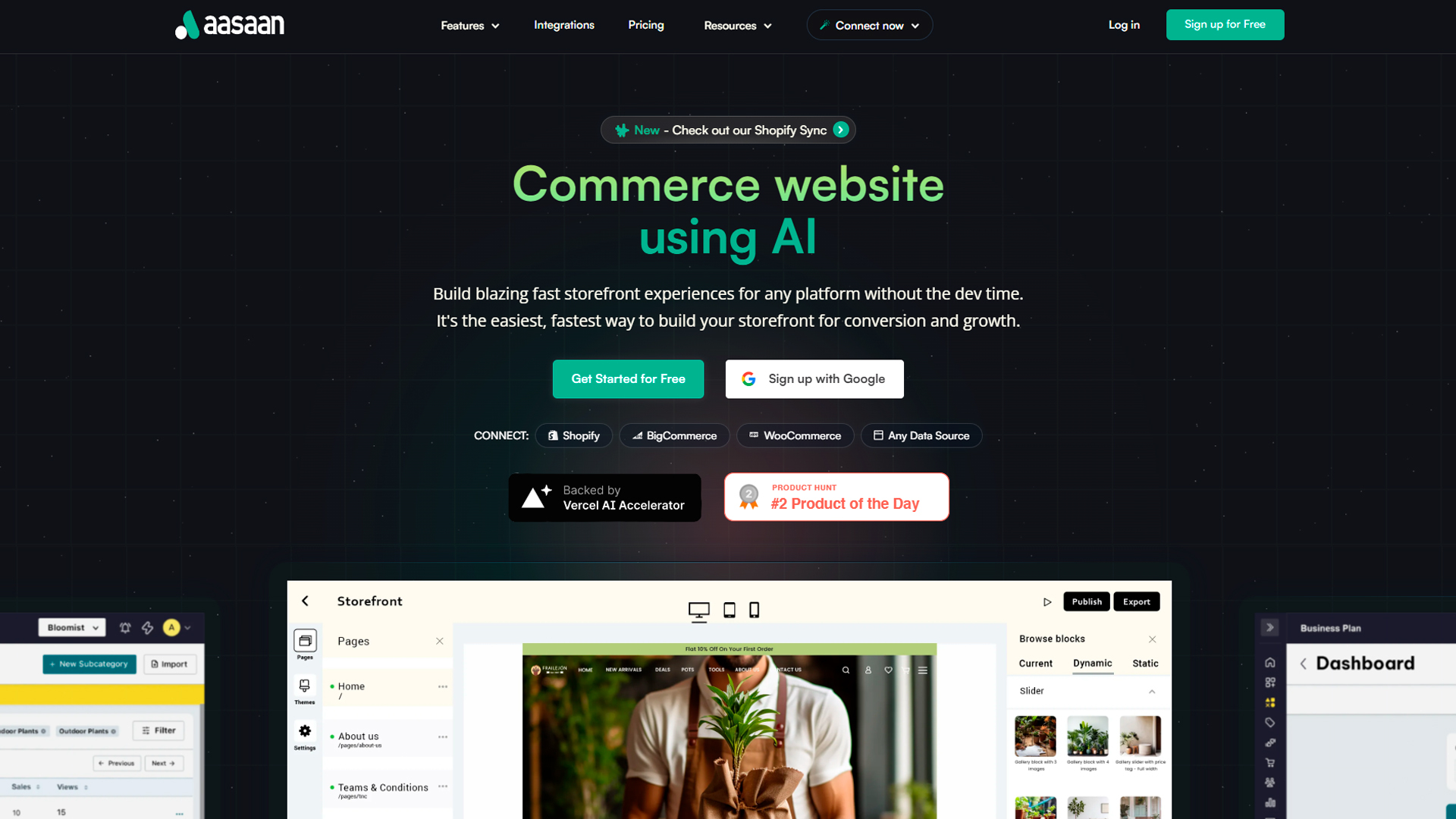 At aasaan, we understand the challenges that come with building an online store.
That's why we've developed a powerful zero-code platform that makes it easy for anyone to create stunning online storefronts and mobile apps, without any technical skills required.
With aasaan, you can achieve your goals faster, at a lower cost, and with all the features you need to succeed.
aasaan offers many features that help the business explore every facet of the ecommerce business. With features like Catalogue Builder, Easy Shipping, Easy Payments, SEO Management, and much more, aasaan truly sets itself apart as an ecommerce store builder.
It has a solution for all your problems and provides you with a dedicated account manager if you want one.
This dedicated account manager will help you with all your needs and may also suggest the best possible feature alternatives you may have on your website if you feel a bit confused.
This makes aasaan one of the best choices for first-time entrepreneurs who wish to build their ecommerce brand through a website.
Ready to build a website with online store CLICK HERE.
A. It's aasaan with the app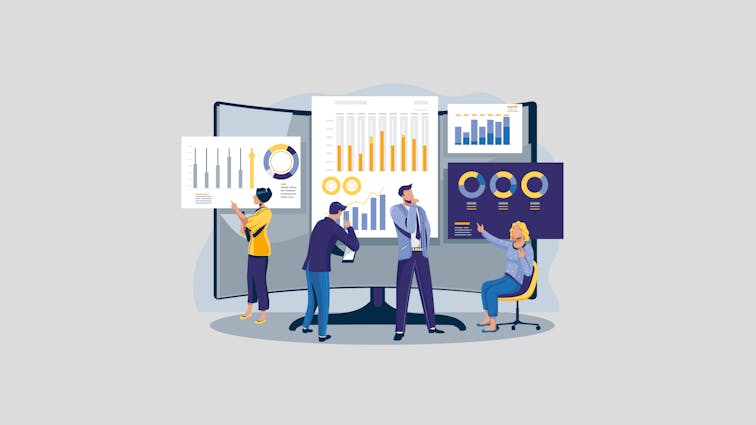 Surprisingly, many website builders do not give you an option to create a website by just using your app. Using an app to build your website saves you valuable time and gives you the freedom to work from anywhere, just by using your mobile phone.
The aasaan app makes creating websites easier through a few simple steps. The app, which is available both for android and iOS users, helps entrepreneurs create an online store just using a few taps on their phones.
This highly convenient method to create and maintain a website allows the business to have faster response times, helping them longer. An app is helpful in some other ways too. There is no need to remember website addresses and open a browser to create or edit your website.
With a single tap on the aasaan app, you can start building or customizing your website. This small yet valuable feature makes aasaan the best online store builder in india.
Related: How to Start Ecommerce Business in India ?
B. Insights help you the best.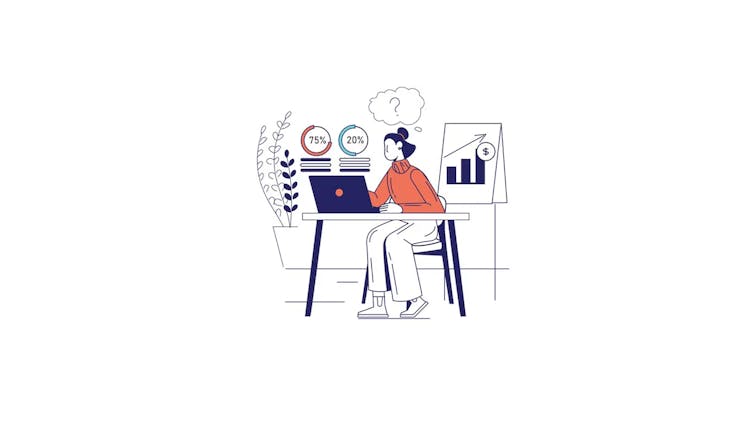 Data is the new oil. When customers open your website or order a product, they leave a digital trail of likes and dislikes. aasaan helps you get data about your customer to have a better hold on your target customer.
You may be aware that customer retention is a lot cheaper than customer acquisition. Therefore, having a proper record of your customers helps you understand people's preferences, thereby helping you retain your customers better.
aasaan helps you put coupons and offers for your prospective customers. With a better understanding of what your customer is attracted to, you can go for targeted offers that increase the click-through rate on your products.
C. Using the power of social media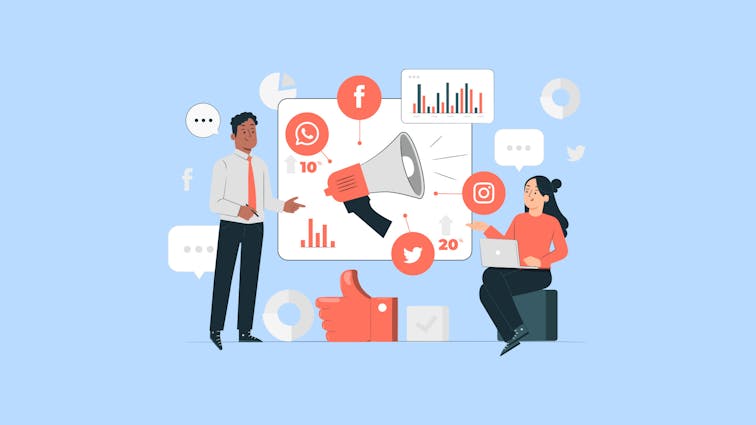 There are plenty of opportunities with social media. It is one of the best possible ways to interact with your customers, understand their concerns, and advertise in a targeted manner.
With aasaan, you can choose to integrate various social media apps that help you build your customer service model. When you use aasaan, the best ecommerce website builder in India, you can be assured of connecting and selling on social media with relative ease.
Pros and Cons
Pros:
Specialized in eCommerce
Zero-code platform
Advanced AI features
Robust security measures
Cons:
Free plan includes branding.
Don't support B2B
Yet to have its own POS system
Although offers lots of inbuilt marketing tools does not offer marketing services.
If you're in the market for an AI website builder that specializes in eCommerce, Aasaan should be at the top of your list. With its advanced AI features, zero-code platform, and focus on security and SEO, Aasaan is poised to revolutionize the way SMEs approach online retail.
So, Are you ready to take your online store to the next level with Aasaan? Book Demo
2. Shopify: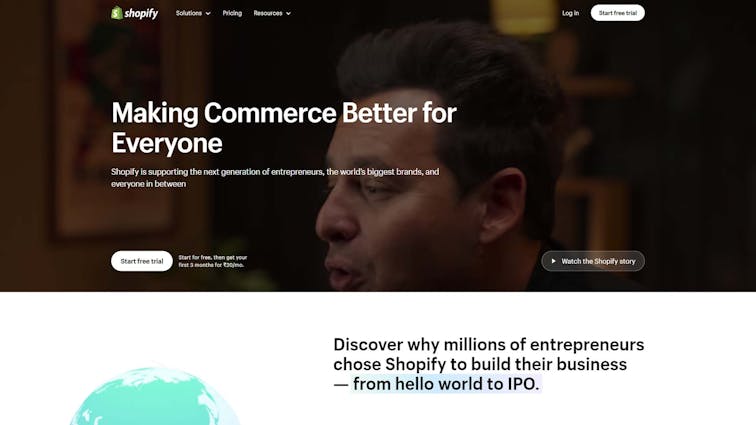 Shopify is one of the best ecommerce platforms in india and also a popular choice for small businesses and startups due to its excellent SEO features. The platform offers built-in tools for on-page optimization, meta tag editing, and image optimization, which can improve your website's search engine visibility.
Shopify is known for its ease of use and offers a variety of versatile themes to choose from. Additionally, the platform supports a comprehensive range of SEO apps, plugins, and tools, allowing for easy customization and optimization.
Shopify provides well-optimized URLs and website structures, which can contribute to better search engine rankings. The platform offers three plans - Basic, Shopify, and Advanced - with prices starting at $29, $79, and $299 per month, respectively.
3.WooCommerce: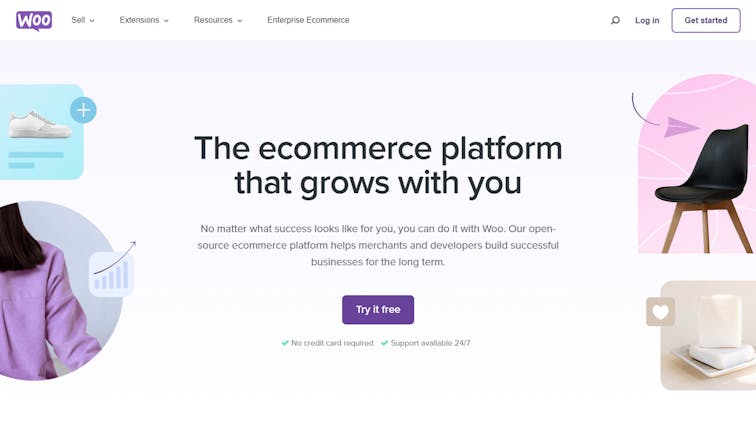 WooCommerce is an ecommerce platform that is built on the WordPress framework, making it highly user-friendly for those familiar with WordPress.
It is an open-source platform, which means that it is highly customizable and offers a wide range of SEO plugins and tools to enhance your ecommerce store's visibility.
WooCommerce has strong content management capabilities, which makes it an ideal choice for content-rich websites. The platform also has clean and well-structured site code, which is conducive to good search engine ranking.
In terms of pricing, the WooCommerce platform is free, but there is the option to upgrade to a Premium plan. The hosting price begins at $6.95/month, and the price for a domain name is $15/year.
4. Bigcommerce: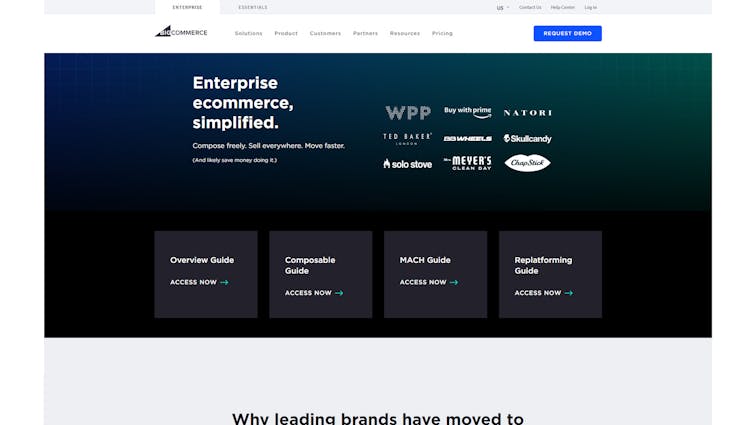 BigCommerce is an best online store site ecommerce platform that is highly scalable and designed with user-friendliness in mind. It offers advanced SEO and marketing features, including custom URLs, automatic sitemap generation, and specific SEO settings at the product/category level.
With BigCommerce, you can easily create sitemaps, meta tags, and tiered categories without any hassle. The platform also integrates seamlessly with popular email marketing tools like Mailchimp.
BigCommerce offers high availability and flexibility for your online store, making it a popular choice for businesses of all sizes. The platform has various plans available, including Enterprise plans, but their most popular plans are Standard ($29.95/month), Plus ($79.95/month), and Pro ($299.95/month).
5. Magento, now Adobe Commerce - eCommerce Software: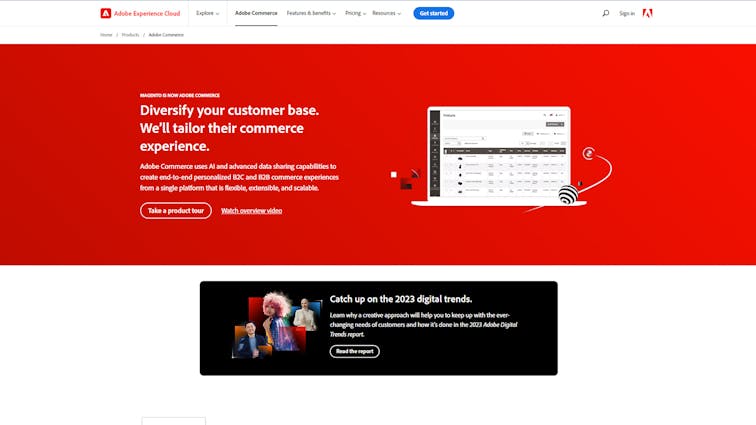 Magento is a comprehensive ecommerce platform that offers numerous SEO tools and extensions for complete control over on-page and off-page optimization.
The platform is fully customizable and scalable, making it suitable for businesses of all sizes.
One of Magento's main benefits is greater control over your online store's SEO.
The platform also allows for easy integrations with popular SEO tools and plugins, and has a large user base and community that continually updates SEO best practices.
Magento's pricing can vary depending on your business needs.
The Open Source version costs $10,000-$60,000 per year, while the Commerce version costs $22,000-$125,000 per year based on sales. The Commerce Cloud version costs $40,000-$190,000 per year based on sales.
How to build a website in india
Building an eCommerce website in India involves several specific steps, especially considering the use of platforms like Shopify, WooCommerce, and others that provide integrated hosting and eCommerce solutions. Here's a step-by-step guide tailored for setting up an eCommerce site:
1. Define Your Purpose: Determine the primary goal of your website. It could be for a business, a personal blog, an eCommerce platform, or for educational purposes.
2. Choose an eCommerce Platform: Select an eCommerce platform that fits your needs. Popular choices in India include:
Shopify: A comprehensive solution with hosting included, known for its ease of use and scalability.
WooCommerce: An open-source plugin for WordPress, ideal for those who want more control and customization. You'll need to purchase hosting separately for this.
Magento: Good for large-scale enterprises with a need for extensive customization.
Aasaan: A newer platform gaining popularity in India for its user-friendly interface and features.
3. Select a Domain Name: Choose a domain name that is relevant to your brand and easy to remember. Consider a .in domain for a local presence.
4. Set Up Your eCommerce Store: Customize your store's design, layout, and functionality according to your brand and products. Platforms like Shopify and Aasaan offer templates and easy customization options.
5. Add Products: Upload product descriptions, images, prices, and other necessary details. Ensure your product images are high-quality and descriptions are clear.
6. Integrate Payment Gateways: Integrate reliable payment gateways that are popular in India, such as Razorpay, PayU, CCAvenue, or the payment solutions provided by your eCommerce platform.
7. Plan for Logistics: Set up logistics for shipping your products. You can either tie up with courier services or use integrated solutions offered by some platforms.
8. Implement SSL for Security: Ensure your website is secure, especially for online transactions. Most platforms like Shopify provide SSL certificates, but if you're using WooCommerce, you might need to set this up with your hosting provider.
9. Optimize for SEO: Use SEO strategies to improve your website's visibility on search engines. This includes keyword optimization, high-quality content, and a mobile-friendly design.
10. Set Up Analytics: Use tools like Google Analytics to track your website's performance and understand customer behavior.
11. Test Your Website: Before launching, conduct thorough testing of your website, including its functionality, load time, and responsiveness across devices.
12. Launch and Market Your Website: Once everything is in place, launch your website. Use digital marketing strategies such as social media marketing, email marketing, and Google Ads to attract and retain customers.
13. Provide Customer Support: Set up customer support channels to handle queries and issues.
14. Maintain and Update Regularly: Regularly update your website with new products, features, and security updates to ensure smooth operation.
Each platform has its own set of features and limitations, so it's important to choose one that aligns with your business goals and technical capabilities.
Remember, building a website is not just about technical setup; it's also about creating a user-friendly and accessible experience for your visitors. Depending on your expertise, you might need to consult or hire professionals for design, development, SEO, and marketing.
Signing Off:
Ecommerce websites have come as a breath of fresh air for entrepreneurs who want to sell a product but do not have the resources to set up a brick-and-mortar shop or directly reach customers across the geography.
Creating your website bridges the gap between an entrepreneur and its customers and helps in better service, more convenience, and higher efficiency while shopping. The opportunities are endless, and it is aasaan to start your online journey.
Download theaasaan app to create your free online store.
FAQ'S On Best Ecommerce Website Builder In India
1. Is ecommerce good for small business?
Ecommerce can be an excellent opportunity for small businesses. It allows them to reach a wider audience beyond their local area, operate 24/7, and potentially increase sales. Additionally, ecommerce can provide valuable data about customers' buying habits, which can be used to improve products and marketing strategies. However, it's important to note that success in ecommerce requires a well-designed website, a good understanding of digital marketing, and excellent customer service.
2. Is it expensive to start ecommerce?
The cost of starting an ecommerce business can vary greatly depending on several factors. These include the type of products you plan to sell, the ecommerce platform you choose, the cost of website design and development, marketing and advertising costs, and more. While there are initial costs involved, there are also many cost-effective solutions available today that make it possible to start an ecommerce business on a tight budget.
3. Is ecommerce a high-risk business?
Like any business, ecommerce comes with its own set of risks. These can include competition, technological issues, security threats, and the challenge of attracting and retaining customers. However, these risks can be managed with careful planning, ongoing market research, and the use of secure ecommerce platforms. It's also important to stay updated with the latest trends and changes in the ecommerce industry.
4. What e-commerce business is most profitable?
The profitability of an ecommerce business can depend on various factors, including the type of products sold, the target market, and the effectiveness of the business's marketing strategies. Some of the most profitable ecommerce sectors include electronics, fashion, beauty products, and home goods. However, finding a niche market with high demand and low competition can also lead to significant profitability.
5. How much money can you make with an ecommerce store?
The income from an ecommerce store can vary widely based on factors such as the type of products sold, the profit margin on those products, the volume of traffic the website receives, and the conversion rate. Some ecommerce businesses make a few hundred dollars a month, while others make millions. It's important to remember that building a profitable ecommerce business takes time and effort, and success often comes after a period of learning and adjustment.
6. Which is the best eCommerce websites in India?
The top eCommerce websites India include:
Amazon India: Offers a wide range of products with reliable delivery.
Flipkart: Known for electronics, fashion, and big sale events.
Myntra: Specializes in fashion and lifestyle products.
Snapdeal: Diverse products with competitive pricing.
Paytm Mall: Variety of products with integrated digital payment options.
Reliance JioMart: Rapidly growing in groceries and essentials.
BigBasket: Specializes in groceries and household items.
Ajio: Fashion-focused with exclusive brands.
Tata Cliq: Mix of electronics, fashion, and lifestyle products.
Pepperfry: Specializes in furniture and home decor.
Get started
Experience the most powerful way to build beautiful & engaging shopping experience for your business here.
Check out our blogs
Aasaan help businesses build headless commerce storefronts using AI without needing to code. And this is our blog.
Read more stories