Do I Need a Business License to Sell Online? (Updated 2024)
As a budding entrepreneur, you'll want to think about everything from merchandise, channels, the marketplace, and stock to monetary backing, website design, identity, and advertising for your online start-up business.
When you're engrossed in the excitement of beginning a new business, it's easy to overlook the legalities and never give them much thought.
Because you don't typically have a physical store, the problem looks to be more common for internet business owners. It's one of the most common blunders that ecommerce business owners make.
It's important to remember that operating an online business entails more than just having an ecommerce website; it also necessitates the same level of compliance as traditional retail establishments, which means you must enforce business licenses. From the public's perspective, a properly licensed firm appears more legitimate.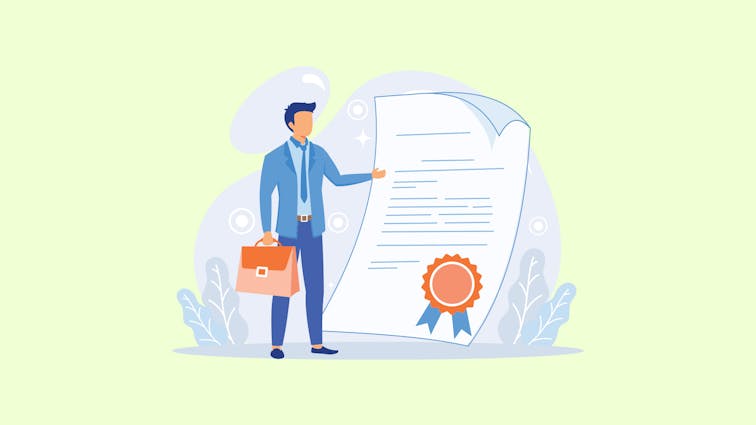 What is a business license?
A business license is a government-issued authorization that allows firms or people to conduct business under the government's jurisdiction. Government bodies have the authority to levy fines to force an entity that operates without a license to shut down.
Depending on its geography and business kinds; a firm may require many licenses to work, including a local, city, county, state, or government commercial license.
Factors Determining the Need for a Business License
Your location, Each country, state, and city has its own set of regulations regarding business licenses. So, it's essential to research your local requirements.

Type of products you sell Certain products like alcohol, tobacco, firearms, and pharmaceuticals require specific licenses or permits.

Size of your operation Depending on your location, a small-scale online business might not require a business license. However, as your business grows, you may need to obtain one.
Why Obtain a Business License?
A. Legal compliance: Complying with local laws is crucial to avoid fines and legal issues.
B. Build trust: A business license can help build trust with your customers and suppliers.
C. Access to financial services: Many banks and financial institutions require a business license to open a business account or apply for loans.
Online Marketplaces and Business Licenses
A. Amazon: Amazon requires a tax identification number (TIN) for tax purposes, but it does not explicitly demand a business license.
B. eBay: While eBay doesn't explicitly require a business license, it does require a tax identification number if you're selling as a business.
C. Etsy: Etsy doesn't mandate a business license but does require a tax identification number for tax purposes.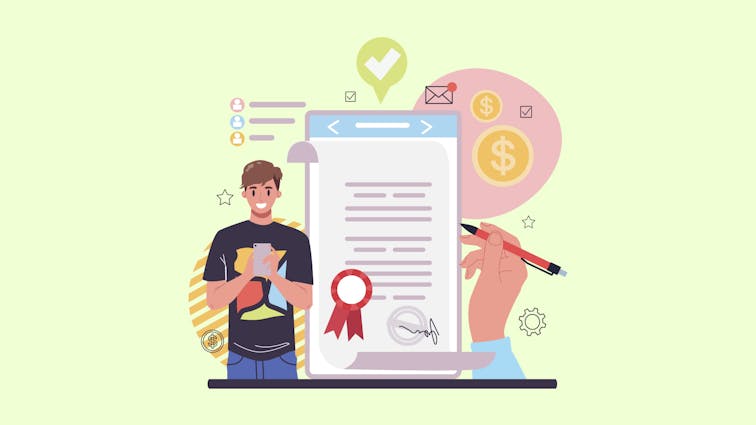 Do you need a business license to sell online?
Yes, in most cases, you will need a business license to sell online. The exact requirements can vary depending on the country and region where you are located, as well as the type of products or services you are selling.
For example, in the United States, most states require businesses to obtain a sales tax permit if they are selling taxable goods or services. Additionally, some states may require a general business license or other specific licenses or permits depending on the industry or type of product being sold.
It is important to research the specific requirements for your location and industry to ensure that you are in compliance with all necessary regulations and licenses.
If you already have a brick-and-mortar store, do you need a business license to sell online?
You do not require a separate online business license. The main thing is that you have a business license period which allows you to sell your products while also registering you to pay the charges you are responsible for.
You don't need any additional documentation if you are a physical business wishing to add an internet component to your existing store.
There are six different business licenses and permits that you need for online selling. They are:
Some common types of business licenses and permits for online selling are:
1. Business license (general license):
This gives you permission to operate as a company in a certain area — generally your city, county, or state.
2. Employer identification number (EIN):
This is a unique number assigned by the IRS to identify your business for tax purposes. You need an EIN if you have employees, operate as a corporation or partnership, or file certain tax forms.
3. Sales tax permit:
This allows you to collect sales tax from your customers and remit it to the state. You need a sales tax permit if you sell products or services that are subject to sales tax in your state.
4. Home occupation permit:
This allows you to operate a business from your home. You may need a home occupation permit if you have customers or employees visiting your home, store inventory or equipment at your home, or make changes to your home to accommodate your business**.**
5. Professional or occupational license:
This certifies that you have the skills and qualifications to perform certain services or activities. You may need a professional or occupational license if you offer services such as accounting, legal advice, health care, cosmetology, etc.
6. Zoning and land use permit:
This regulates how you can use your property for business purposes. You may need a zoning and land use permit if you plan to make physical changes to your property, such as adding signage, parking, lighting, etc.
Choosing which business licenses you'll need to sell on the internet:
You will not be surprised to learn: What permits you will need to sell online is determined by your local jurisdiction. Some may require additional licenses and permits that are not included here and are unique to your location. You should check with the federal government as well as the state, county, and town governments.
The licenses you'll need may also be determined by the things you're selling. If you wanted to sell fireworks, you would probably need a different license than if you wanted to sell jewelry.
Whatever the case may be, you must figure out what pertains to you and your particular firm. During this procedure, it is always a good idea to contact your company lawyer to ensure you are getting all the appropriate business licenses for retailing digitally.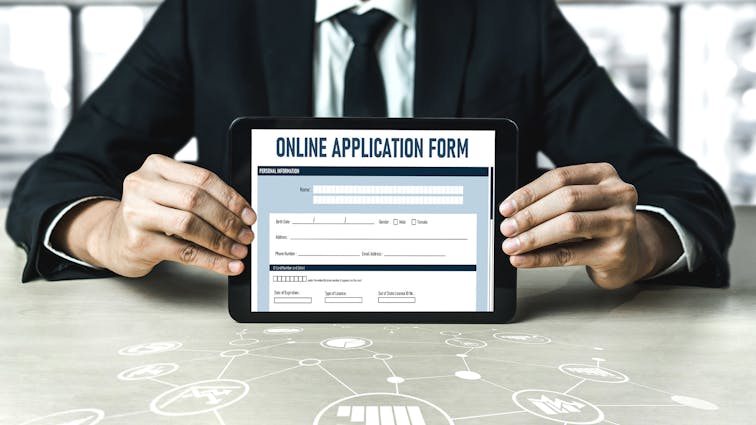 What is the procedure for obtaining an online business license?
The procedure for obtaining an online business license depends on the type of license and the location of your business. However, some general steps are:
1. Determine what kind of license you need:
As we mentioned before, there are different types of licenses and permits for online selling, such as business license, EIN, sales tax permit, home occupation permit, professional or occupational license, and zoning and land use permit. You can check the requirements for your location and industry on the Small Business Administration website or contact your local government agencies.
2. File your forms:
You can either use the online forms or mail them to your city's finance department. You will need to provide information about your business name, address, contact details, ownership structure, nature of business, etc.
3. Pay the filing fee:
Each city has its own requirements regarding the filing fee that goes with your business license. The fee may vary depending on the size and type of your business. You can check the fee schedule on your city's website or contact the finance department.
4. Wait to receive your license:
After you submit your forms and pay the fee, you will have to wait for your license to be processed and approved. The processing time may vary depending on the type of license and the workload of the department. You can check the status of your application online or by calling the department.
5. Follow the ordinances that pertain to your business:
Once you receive your license, you will have to comply with the rules and regulations that apply to your business.
For example, you may have to display your license at your place of business, renew your license periodically, report any changes in your business information, file taxes and returns, etc.
When is the best time to get a business license?
When you should apply for a business license to sell online, like with other parts of the process, depends on where you're selling. You may need to try before you sell sometimes.
Sometimes, you may be forced to grow to a specific size before obtaining licenses and permissions. Again, consulting legal and local business resources will assist you in determining your precise deadline.
What is the cost of a company license?
Fortunately, you won't have to fork over thousands of dollars for a business license. A basic business license will cost either a few hundred dollars or a negligible price. Some licenses may be free.
Remember that you'll have to pay some costs to renew your licenses - some will be less when you renew.
What are the requirements for obtaining a company license?
It's critical to research the unique regulations for your local authority to determine what you'll need to apply for an online sales license. However, you can prepare some documents ahead of time to make the procedure go more smoothly.
Make sure you have data on your entity type, any necessary certifications or permissions for the products you are selling, and in some situations, an EIN.
While all this may daunt you, the aasaan.app is a do-it-yourself platform that allows you to take your online business to new heights. From setting up a website for your online selling business, inventory management, order management, and payments to shipping, it is everything you need to sell online.
Download the app and create your free online store with aasaan.
FAQ'S on Do I Need a Business License to Sell Online?
1. What licenses are needed to start a ecommerce business?
The licenses needed to start an ecommerce business can vary depending on the location and type of business you operate. However, some common licenses required for an ecommerce business include a business license, sales tax permit, and possibly a federal tax ID number.
2. What is a sell Licence?
A sell license or seller's permit is a document that allows you to collect and remit sales tax on taxable products or services sold by your business.
3. Can I operate an online business from my home without a permit?
It depends on the location and regulations in your area. Some places allow you to operate an online business from your home without a permit, while others require you to obtain a home occupation permit or a zoning permit.
4. Is GST registration mandatory for ecommerce?
In India, GST registration is mandatory for ecommerce businesses that have an annual turnover of more than Rs. 20 lakhs. If you are selling goods or services online, you are required to register for GST, regardless of whether you are a small or large business.
Get started
Experience the most powerful way to build beautiful & engaging shopping experience for your business here.
Check out our blogs
Aasaan help businesses build headless commerce storefronts using AI without needing to code. And this is our blog.
Read more stories