Top 25 Small Low Cost Business Ideas in Bangalore [2024]
Bangalore, often referred to as the "Silicon Valley of India," is a hub of innovation, technology, and entrepreneurship.
With its dynamic economy and a plethora of opportunities, it's no surprise that many are looking for the best business ideas in Bangalore for 2024.
In this article, we'll delve deep into the most profitable business ideas tailored for the city's unique landscape.
Whether you're a budding entrepreneur or a seasoned business owner, this guide will provide valuable insights to help you navigate the business world of Bangalore.
Why Should You Start a Business in Bangalore?
Bangalore is not just another city in India; it's a land of opportunities. With a booming IT sector, a vibrant culture, and a plethora of business opportunities, it's no wonder many people in Bangalore are looking to start their own ventures.
Pros:
Highly Profitable Market: The city has a lot of business opportunities, making it a highly profitable business idea to start your venture here.
Skilled Labor: With numerous colleges and tech institutes, finding skilled labor is a breeze.
Networking Opportunities: Being the startup capital, the networking opportunities are endless.
Cons:
High Competition: With opportunities come competitors.
Cost of Living: It's not the cheapest city to live in, so plan your finances carefully.
Infrastructure: Although Bangalore is known for its technological progress, there are areas still needing infrastructural development which may affect certain types of businesses.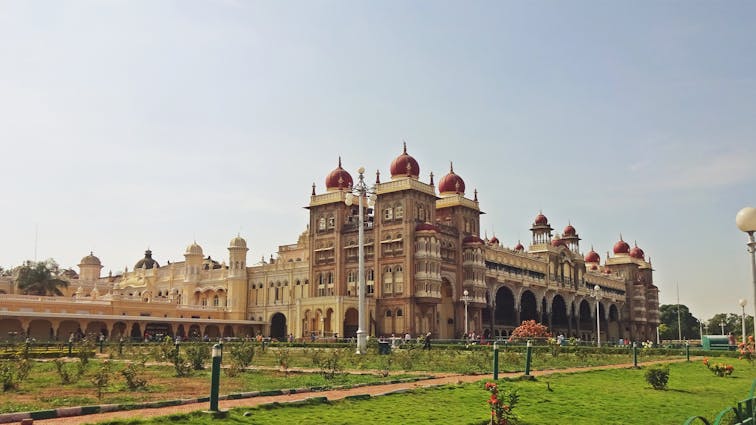 Key Business Statistics to Highlight the Value of Small Business Ideas in India:
Before we dive into the best business ideas in Bangalore for 2024, let's look at some statistics that underscore the value of small businesses in India:
India is the third-largest startup-friendly country.
In the previous year, nearly 14000 startups got the registration by the Indian government.
Nowadays, there are 62000 startup business setups in India.
You will be amazed that 44 startup business ideas have become unicorns. Unicorn is those business companies that have a valuation of $1 billion.
In the previous financial year, it was recorded that 83 unicorns held a total valuation of $277.77 billion.
Besides, these unicorns contribute approximately 50% of India's GDP.
Over 90% of the business population represents small- and medium-sized businesses
25+ Best Small Business Ideas to start in Bangalore in 2024
Years of being India's top tech destination and entrepreneurial hub have shaped a diverse business environ in Bangalore.
This offers an incredible selection of small business ideas that would thrive effectively. Here are a few recommendations:
1. Grocery Store: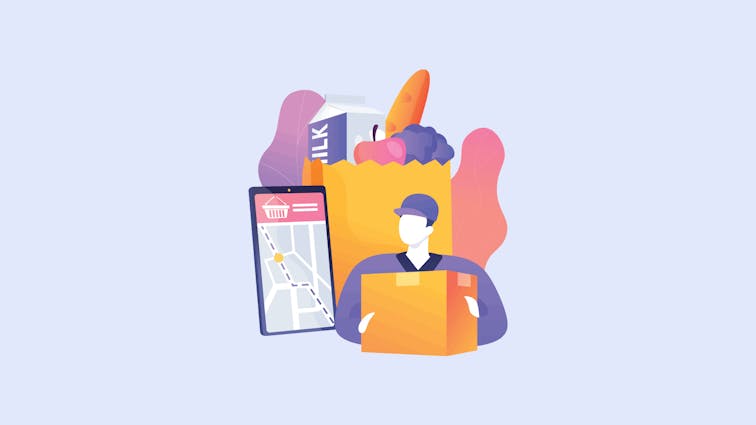 Starting a small grocery store in Bangalore is a popular and evergreen business idea. Bangalore is a bustling city with a growing population, and people are always in need of groceries.
With the right location and a wide range of quality products, you can attract customers and build a loyal customer base. Offering convenience, competitive prices, and providing a variety of products will help you stand out in the market.
2. Fast Food Shop:
Fast food is always in demand, and Bangalore is no exception. With a fast-paced lifestyle, college students, working professionals, and even families often look for quick and delicious meals.
Starting a fast food shop in a strategic location can be a profitable venture. Offering a variety of options like burgers, pizzas, sandwiches, and more, along with efficient service, can help you attract customers and generate good revenue.
3. Homemade Meals: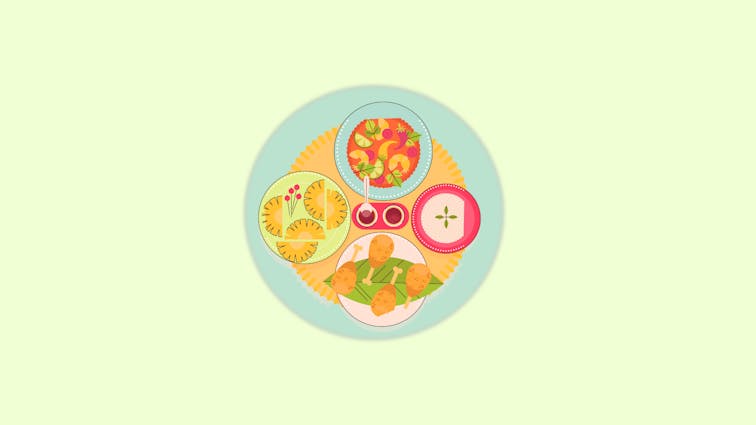 Many people in Bangalore are away from their families due to work or studies, and they often crave home-cooked meals.
Starting a business that delivers homemade meals can be a profitable idea in Bangalore. You can offer a menu with a variety of dishes, catering to different dietary preferences and requirements.
Promoting the use of fresh ingredients and emphasizing the taste and authenticity of homemade food can help you attract customers. You can offer daily, weekly, or monthly meal plans, catering to individuals, families, and even corporate clients.
4. Tea and Coffee Bar:
Bangalore has a significant number of tech parks, corporate buildings, and educational institutions.
A small tea and coffee bar near these areas can be a profitable business idea. Bangaloreans love their tea and coffee breaks, and by offering a cozy and inviting atmosphere, along with a variety of tea and coffee options, you can attract customers.
You can also offer snacks and pastries to accompany the beverages, making it a popular spot for people to relax, socialize, or work.
Read More: 50+ Top Business ideas for women Entrepreneurs at Home
5. Bakery: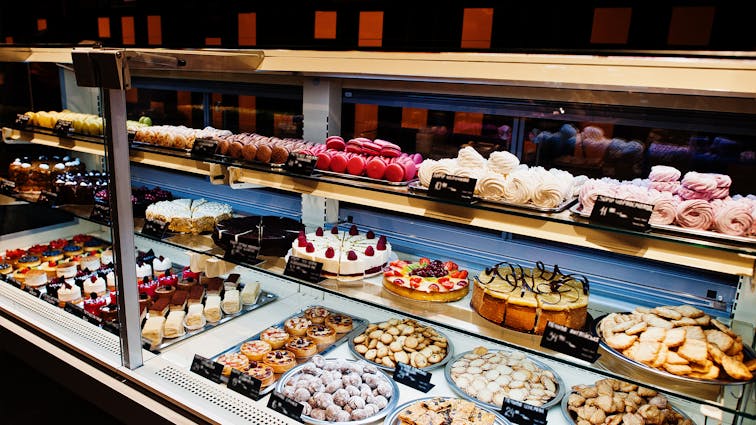 Starting a bakery is a popular business idea in Bangalore. The city has a growing population that appreciates freshly baked goods.
To succeed in this business, you can offer a variety of baked goods such as bread, cakes, pastries, cookies, and more.
Differentiate yourself by creating unique recipes or focusing on specific types of baked goods. Ensure high-quality ingredients, attractive presentation, and excellent customer service to build a loyal customer base.
6. PG (Paying Guest):
Bangalore attracts a large number of students and working professionals who are in need of accommodation.
Starting a PG business can be best business in bangalore, if you provide good facilities and safety measures.
Ensure that the location is convenient, the rooms are well-maintained, and essential amenities like Wi-Fi, security, and cleanliness are provided.
Building a reputation for a safe and comfortable living environment can help attract tenants and ensure a steady income.
7. Catering: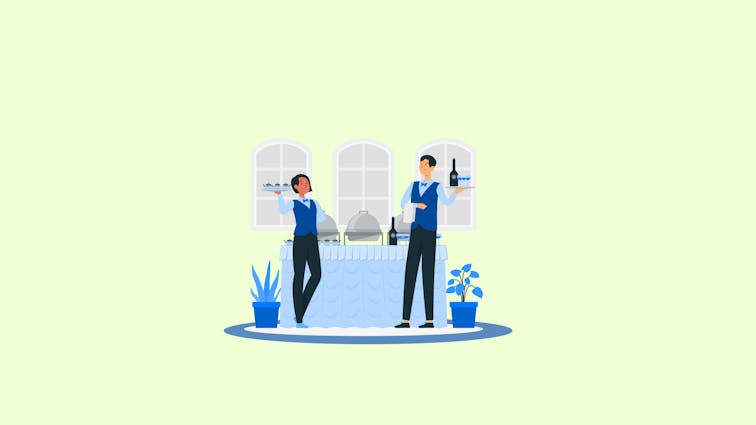 Bangalore is a city known for its events, parties, and corporate gatherings. Starting a catering business can be a lucrative venture as there is a constant demand for catering services.
To succeed, offer a diverse menu with various cuisines, including both vegetarian and non-vegetarian options. Build a strong network of suppliers and ensure high-quality ingredients.
Providing exceptional service and catering to specific dietary requirements or themes can help you stand out in the market.
8. Home Tutorials:
Education is highly valued in Bangalore, and starting a home tutorial business can be a low-investment, high-return option.
If you excel in a particular subject or have expertise in a specific area, you can offer personalized tutoring services to students.
Identify the subjects or areas where there is a demand and tailor your teaching approach accordingly.
Provide a comfortable learning environment and focus on delivering high-quality education to attract students and build a good reputation.
9. Real Estate Manager: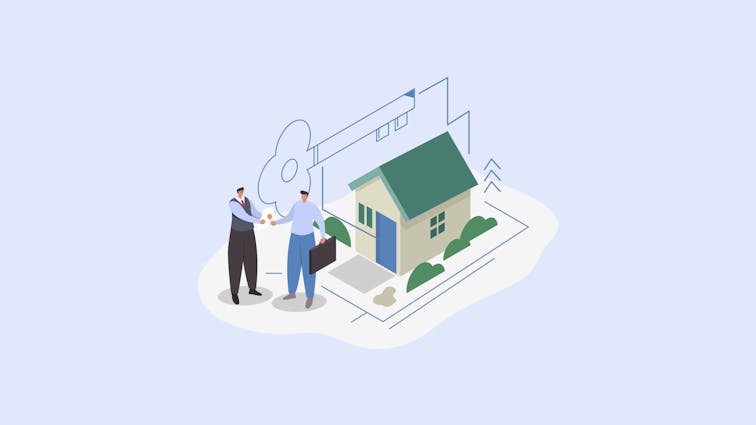 With the rapid urbanization and growing population, the real estate market in Bangalore is booming.
Acting as a real estate manager can be a profitable business idea. As a real estate manager, you can connect property owners with potential tenants or buyers.
You can offer services such as property listing, property management, tenant screening, and rent collection.
Building a strong network, understanding the local real estate market, and providing excellent customer service can help you establish yourself as a reliable and trusted real estate manager.
Read More: 30 Profitable Part Time Business Ideas to Start Today
10. Daycare or Childcare Business:
With many working parents in Bangalore, there is a high demand for reliable and quality daycare or childcare services.
Daycare business is one of the best business that can be a profitable venture if you can provide a safe and nurturing environment for children. Ensure you have appropriate space, age-appropriate activities, qualified staff, and safety measures in place.
Additionally, consider offering flexible hours, nutritious meals, and engaging educational programs to attract parents.
11. Cleaning Service: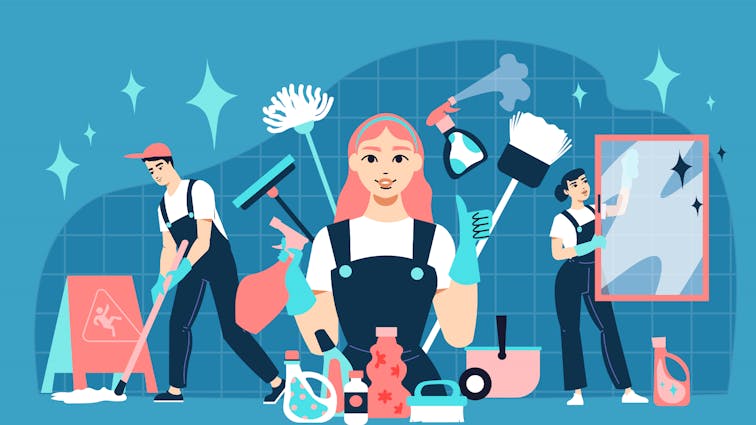 Cleanliness is a priority for many people in Bangalore, making a cleaning service a viable business idea.
This low-cost venture requires minimal investment in cleaning supplies and equipment. To succeed, offer a range of cleaning services such as residential cleaning, office cleaning, deep cleaning, and specialized cleaning (e.g., post-construction cleaning).
Focus on delivering high-quality service, attention to detail, and promptness to build a loyal customer base.
12. Handyperson Services:
From plumbing to electrical work, handyperson services are always in demand in Bangalore.
If you have the necessary skills or can hire professionals, starting a handyperson services business can be profitable.
Offer a wide range of services, including repairs, installations, maintenance, and renovations.
Promote your business through word-of-mouth, online platforms, and local advertisements to reach potential customers.
13. Floral Business: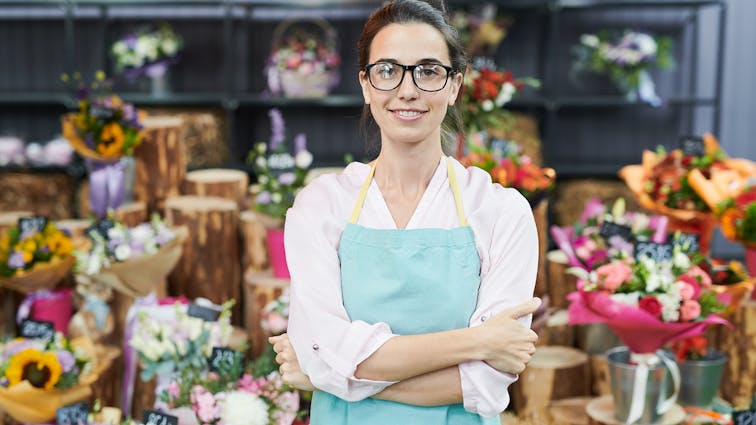 Bangalore is a city known for its love for flowers and vibrant festivals. Starting a floral business can be a profitable idea, especially during the festive season when there is a high demand for flowers.
Consider offering services such as flower arrangements, bouquets, event decorations, and flower delivery. Build relationships with local suppliers to ensure a fresh and diverse selection of flowers.
Provide exceptional customer service and focus on delivering creative and personalized floral designs to stand out in the market.
14. Mobile Parlor:
Beauty services at home are becoming increasingly popular in Bangalore. Starting a mobile parlor allows you to provide convenient beauty services to clients in the comfort of their homes.
Offer a range of services such as hairstyling, makeup, facials, manicures, and pedicures. Invest in high-quality beauty products and equipment that are easy to transport.
Focus on delivering personalized services, maintaining hygiene standards, and building a strong client base through positive reviews and referrals.
15. Designing: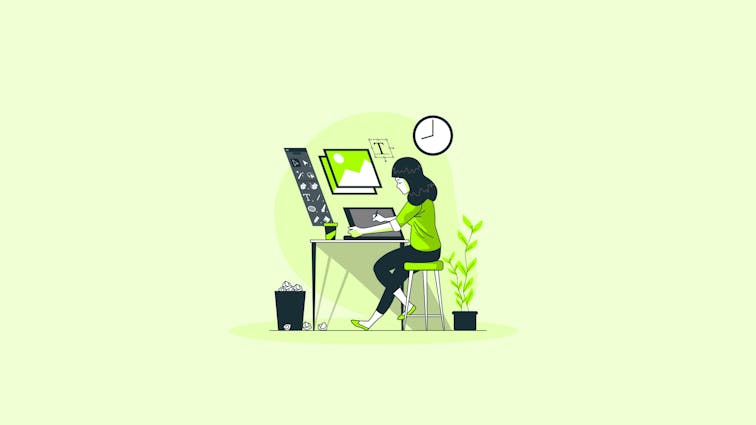 Bangalore is a city with a thriving design industry. If you have a knack for designing, whether it's interiors, graphics, or web design, starting a designing business can be a profitable venture.
Identify your niche and target audience, and offer services such as space planning, branding, packaging design, website design, or UI/UX design.
Showcase your portfolio, stay updated with design trends, and provide excellent customer service to attract clients and build a strong reputation.
16. Tailoring:
With the fashion industry booming, tailoring services is definitely one of the best businesses in Bangalore.
This low-cost business idea can yield high profits if you have the skills or can hire skilled tailors.
Offer custom clothing, alterations, and repairs. Build a reputation for delivering high-quality work, meeting deadlines, and providing excellent customer service.
Establish partnerships with local fabric suppliers to offer a wide range of options to your clients.
Read More: 16+ Best Side Business Ideas for College Students to Earn While Studying.
17. Book Counter: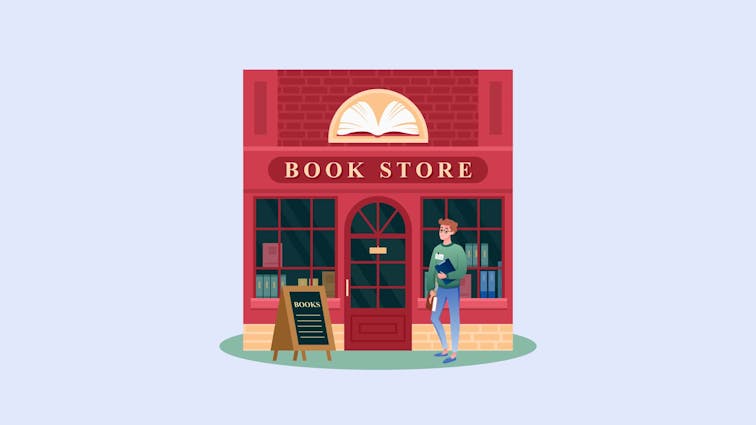 Being a city with numerous educational institutions, Bangalore has a significant population of book lovers.
Establishing a book counter or bookstore can be a goldmine for those passionate about literature. Offering a wide range of academic books, novels, and magazines, you can attract avid readers and students alike.
Consider creating a cozy ambiance and organizing book clubs and literary events to engage the community and foster a love for reading.
18. Software Engineering Firm:
Bangalore's reputation as the Silicon Valley of India stems from its thriving IT industry.
As a software engineer, starting your own firm can be a highly profitable venture. Identify specific problems that larger companies may overlook and offer innovative solutions.
Focus on niche markets or industries that require specialized software development. Collaborate with local businesses and startups to provide them with cutting-edge technology solutions.
19. Graphic Designing Services: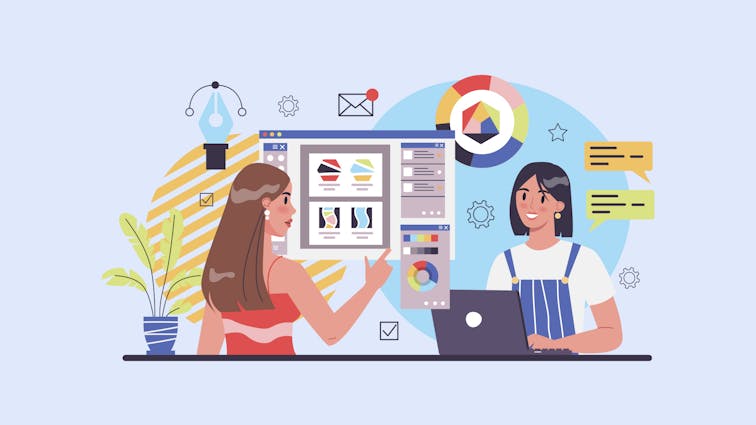 With the rise of digital marketing, there is a growing demand for graphic designing services in Bangalore.
If you possess creative skills and an eye for aesthetics, starting a graphic design agency can be a lucrative business opportunity. Offer services such as logo design, brand identity development, social media graphics, and website design.
Collaborate with local businesses to help them establish a strong visual presence and elevate their marketing efforts.
20. App Development Services:
As the world becomes increasingly mobile-oriented, app development has become a thriving industry.
Bangalore, with its vibrant startup ecosystem and established companies, offers a perfect market for app development services. Identify niche markets or industries that can benefit from specialized apps and build a team of skilled developers.
Whether it's e-commerce, healthcare, or logistics, create innovative and user-friendly mobile applications that cater to specific needs.
21. Pet Care: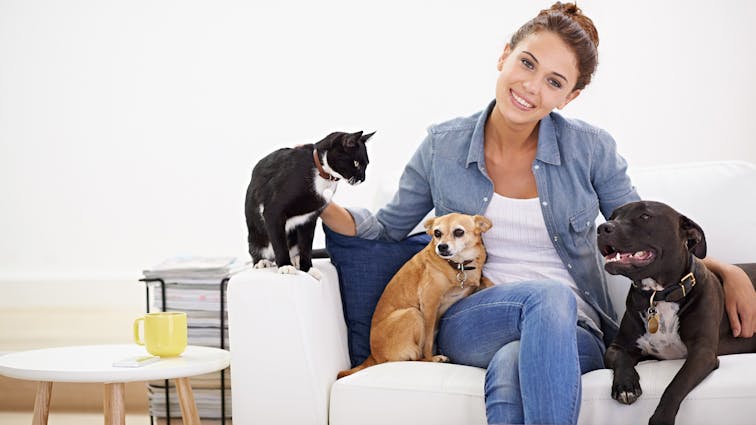 Bangaloreans have a deep affection for their pets, and the demand for pet care services is on the rise.
Starting a pet care business, offering services such as pet walking, grooming, and boarding, can be a profitable venture.
Develop a team of trained professionals who are passionate about animals and provide high-quality care.
Collaborate with veterinary clinics and pet-friendly businesses to offer comprehensive pet care solutions.
22. Fashion Stylist:
Fashion is a thriving industry in Bangalore, and if you have a keen sense of style, offering your services as a fashion stylist can be a lucrative business opportunity.
Provide personalized styling services, including personal shopping, wardrobe consultation, and event styling.
Collaborate with local fashion designers and boutiques to showcase their creations and establish yourself as a trusted fashion expert.
Read More: 7 Unique Small Business Ideas to Try
23. Dry Cleaning Services: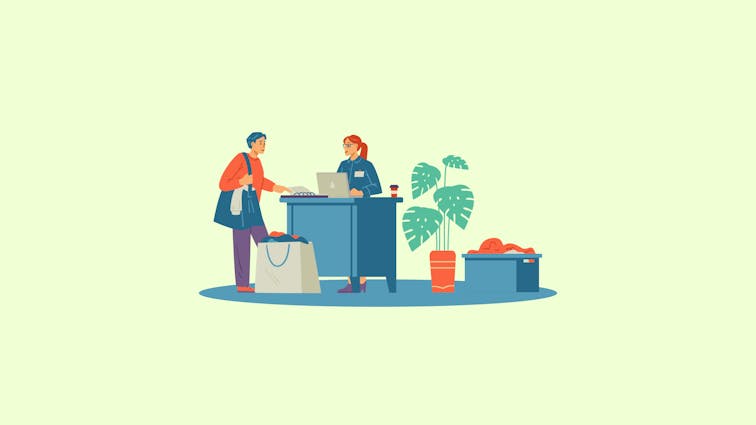 In a fast-paced city like Bangalore, people often find it challenging to spare time for laundry.
Establishing a dry-cleaning service can cater to this convenience-driven market. Provide reliable and efficient dry cleaning services, including pick-up and delivery options.
Partner with local businesses and residential complexes to expand your customer base and offer tailored solutions.
24. Preschool or Playschool:
With a growing number of young families in Bangalore, there is a constant demand for quality early education.
Starting a preschool or playschool can be a rewarding and profitable business. Create a nurturing and stimulating environment for children, offering age-appropriate learning programs and holistic development opportunities.
Adhere to educational standards and collaborate with parents to ensure the well-being and growth of each child.
25. Tattoo Parlor: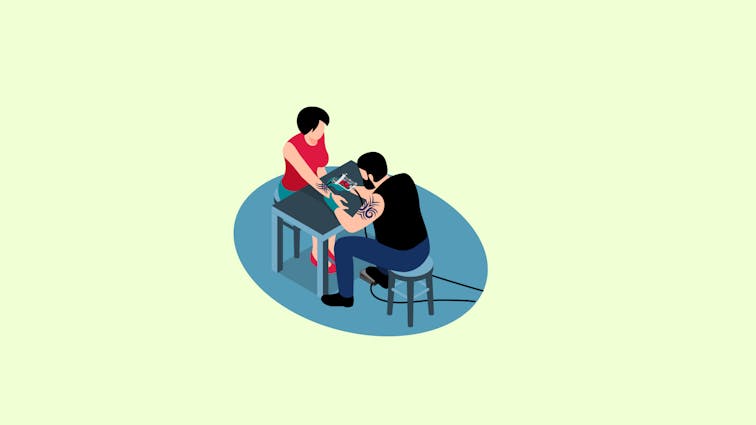 Tattoos have become increasingly popular as a form of self-expression. Setting up a tattoo parlor in Bangalore can be a profitable venture, given the city's cosmopolitan culture and the desire for unique and personalized body art.
By providing skilled artists and maintaining high standards of hygiene, a tattoo parlor can attract a steady stream of clients and establish a loyal customer base.
26. Tutorial Center:
Bangalore residents place great importance on education, making a tutorial center a potentially lucrative business idea.
Focusing on key subjects or competitive exams, such as engineering or medical entrance exams, can attract students looking for additional support.
By providing experienced tutors, personalized attention, and a conducive learning environment, a tutorial center can help students achieve their academic goals while generating a steady income.
27. Recruiting Agency: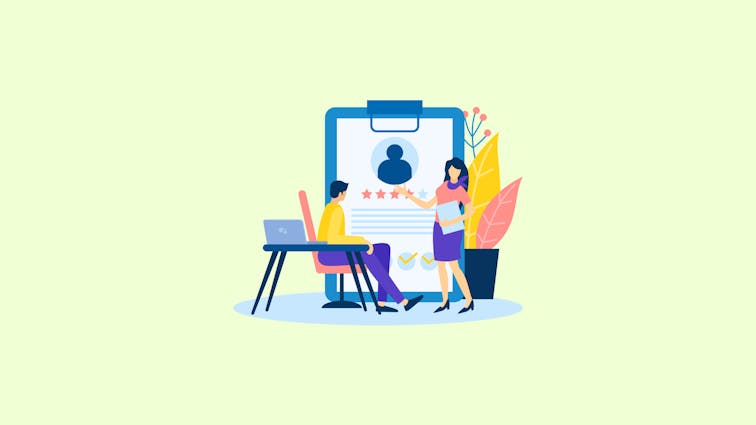 Bangalore is home to numerous multinational companies and startups, creating a constant demand for skilled professionals.
Starting a recruiting agency can bridge the gap between companies and potential employees, offering services such as sourcing, screening, and shortlisting candidates.
By building a strong network of both companies and job seekers, a recruiting agency can earn significant revenue through placement fees and commissions.
28. E-commerce Business:
The rise of online shopping has transformed the retail landscape, presenting an excellent opportunity for entrepreneurs to start an ecommerce business in Bangalore.
With a vast range of products and services to choose from, entrepreneurs can capitalize on the city's diverse consumer base.
By building a user-friendly website, focusing on quality customer service, and implementing effective marketing strategies, an e-commerce business can thrive in Bangalore's competitive market.
29. Freelance Writers: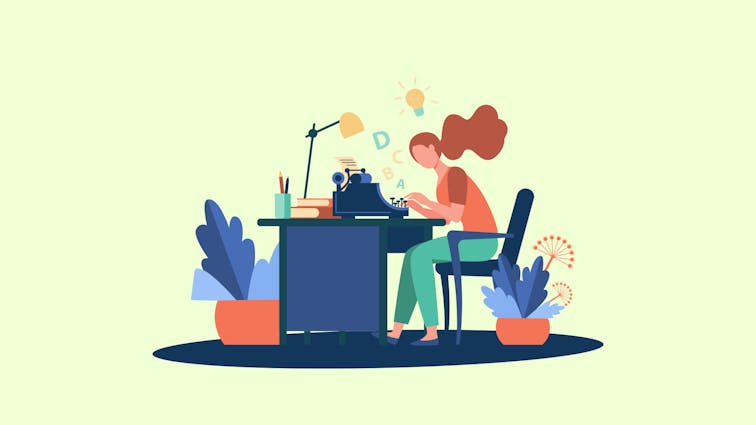 Content creation is in high demand, with businesses seeking quality writing for their websites, blogs, and marketing materials.
Starting a freelance writing business can be a low-investment venture that offers high returns.
By showcasing writing skills, building a portfolio, and networking with potential clients, freelance writers can attract a steady stream of projects and establish a reputation for delivering engaging and compelling content.
30. Juice Corner:
Bangaloreans are increasingly health-conscious, creating a demand for fresh and organic food and beverages.
Setting up a juice corner that offers a variety of juices made from locally sourced fruits and vegetables can be a hit in the city.
By focusing on quality, unique flavors, and attractive packaging, a juice corner can attract health-conscious individuals looking for a refreshing and nutritious option.
Aasaan: Your Digital Business Partner
In today's ever-changing business landscape, Aasaan is your guide to success. Just as Jharkhand's economy is on the rise, Aasaan is here to support your journey. With the government's incentives for entrepreneurs, now is the perfect time to start your business.
Why deal with the hassles and costs of a physical store when Aasaan offers an easy solution? Our platform provides everything you need to launch your online store quickly. Within minutes, you can create your first online shop and start serving customers. Managing your business through Aasaan is straightforward, and our support team is ready to help.
So, don't wait. Realize your dreams with the affordable and versatile Aasaan online platform. It's your path to becoming a successful business owner.
Discover How Aasaan Can Help You Establish Your Online Storefront at an Unbelievably Low Cost.
Conclusion:
Bangalore's dynamic market offers a plethora of opportunities for aspiring entrepreneurs.
Whether it's catering to the love of books, technology, pets, fashion, or education, there are various lucrative business ideas waiting to be explored.
By tapping into the city's unique needs and leveraging your skills and passion, you can establish a successful and profitable business in Bangalore.
Remember to conduct thorough market research, develop a comprehensive business plan, and provide exceptional services to stand out in this competitive landscape.
FAQ's:
1: How can I find low-cost business ideas in Bangalore?
A: You can find low-cost business ideas in Bangalore by researching online, attending local business events, and seeking advice from business consultants.
2. How to Start a Business in Bangalore?
Starting a business in Bangalore involves several key steps. First, conduct market research to identify a profitable business idea that suits the local demand. Next, create a business plan outlining your strategy, budget, and goals. Register your business, obtain the necessary licenses, and set up your business location. Finally, market your products or services to attract customers. It's crucial to also have a strong online presence, given Bangalore's tech-savvy population.
3. What Business Can I Start with Five Lakhs in Bangalore?
With a budget of five lakhs, you have a good range of options for starting a business in Bangalore. Some profitable ideas include a small fast-food joint, a mini-grocery store, or a home tutoring service. You could also consider digital ventures like app development or e-commerce. The key is to focus on businesses that require low overhead costs but have a high demand in the market.
4. What Business Can I Start with ₹1 Lakh in Bangalore?
If you have a budget of ₹1 lakh, you can still start a profitable business in Bangalore. Some low-cost business ideas include a dropshipping ecommerce store, freelance writing services, or a small-scale catering business for local events. You could also offer digital marketing services, which are in high demand. The focus should be on businesses that require minimal infrastructure and can be operated remotely or from home.
Get started
Experience the most powerful way to build beautiful & engaging shopping experience for your business here.
Check out our blogs
Aasaan help businesses build headless commerce storefronts using AI without needing to code. And this is our blog.
Read more stories