16+ Best Side Business Ideas for College Students to Earn While Studying [2023]
Ah, college life! The lectures, the parties, and the never-ending quest for cash. As a student, finding extra income can be a challenge, especially when you have to juggle studying and maintaining a social life.
That's where the world of business ideas for students comes in. Why not capitalize on your skills and resources, and earn money while still attending classes and keeping up with your coursework?
In this article, we'll explore some creative ways to put your talents and resources to use and generate income while still being able to attend class and keep up with your studies.
Is it Possible to Start a Business While Being a Student?
Yes, it absolutely is possible to start a business while being a student. With the right mindset, dedication, and time management skills, you can create a successful venture without having to sacrifice your studies or free time.
The Benefits of Starting a Business While Studying:
Here, we'll discuss three key advantages of launching a business venture during your academic journey:
1. Gaining valuable experience:
Running a business provides hands-on experience in managing projects, working with clients, and handling finances.
These experiences can be invaluable for future career opportunities, as they demonstrate your ability to take initiative, solve problems, and adapt to new challenges.
Moreover, having a successful student-run business on your resume can make you stand out to potential employers and give you an edge in a competitive job market.
2. Developing essential skills:
Entrepreneurship naturally requires the development of a variety of essential skills.
As a student business owner, you'll learn to think critically, communicate effectively, and negotiate with others.
You'll also develop leadership abilities, as well as the capacity for time management and organization.
These skills are transferable to virtually any career path, making you a more well-rounded and versatile professional.
3. Earning extra income:
One of the most immediate benefits of starting a business while studying is the potential to earn extra income.
This additional revenue can help cover tuition fees, living expenses, or even fund future academic endeavors.
Furthermore, building a steady income stream through your business can provide financial security and independence, allowing you to focus on your studies without the added stress of financial concerns.
Key Tips for Successfully Running a Student Business:
1. Time Management:
Effectively manage your time by organizing your tasks, using prioritization techniques, and scheduling dedicated work hours for your business.
2. Networking:
Connect with like-minded individuals, fellow students, and professionals. Building relationships can lead to new opportunities and support.
3. Self-Discipline:
Stay focused on your goals and maintain the determination to balance your studies and business.
4. Keep Learning:
Continue investing in your skills, stay updated on market trends, and seize every opportunity to improve your expertise. This will only make your business stronger.
5. Marketing Your Skills:
In order to be successful, you must effectively market your skills, products, or services.
Utilize social media, create a professional online presence through a website, and network to get your name out there.
Business Ideas for College Students in 2023: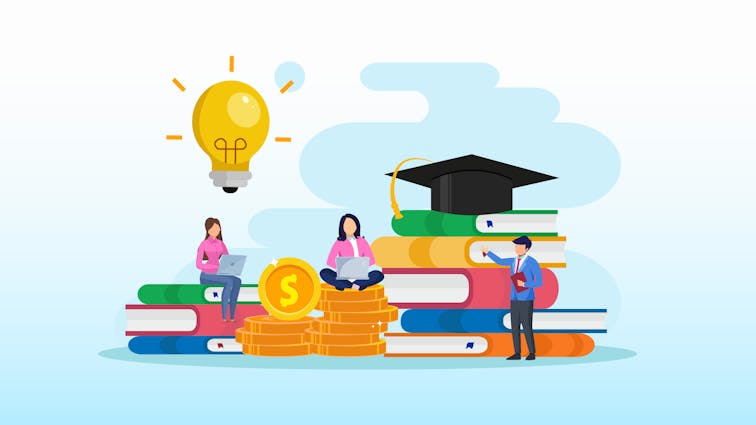 1. Low-Cost Business Ideas for Students:
A. Freelance Writing:
Unleash the power of your words and weave magic with your creative flair. A computer, an internet connection, and your talent for writing is all it takes to get started.
Write articles, blogs, or marketing content for diverse clients, and watch your portfolio grow, along with your income!
B. Graphic Design:
Are you a visual storyteller? If yes, the world of graphic design awaits you! Create captivating logos, eye-catching marketing materials, and breathtaking visual assets for your clients.
With the right design software and a beautiful online portfolio, you'll be well on your way to landing lucrative projects.
C. Social Media Management:
In this era of digital omnipresence, businesses crave a robust social media footprint.
Enter the realm of social media management and help clients scale new heights by crafting engaging content, optimizing ad campaigns, and interacting with their online communities.
With a computer and an internet connection at your disposal, watch your business soar as you deliver impressive results.
2. Tutoring and Teaching Services:
A. Online Tutoring:
Merge your expertise with the power of technology, and become an online tutor. Guide students across the globe as they navigate the intricacies of various subjects, from mathematics to history.
With a computer, a stable internet connection, and a passion for teaching, you can create a lasting impact on the lives of your students and earn a steady income.
B. Language Coaching:
If you're a multilingual wordsmith, language coaching could be the ideal business for you.
Provide customized lessons in languages you excel in and assist students in perfecting their speaking, listening, reading, and writing skills.
As a language mentor, watch your students gain confidence in new languages while your business thrives.
C. Coding and Programming Lessons:
In our increasingly digital world, coding and programming skills are in high demand.
If you have the expertise and can simplify complex concepts into easy-to-understand lessons, consider teaching coding and programming classes.
Instruct eager tech enthusiasts in the art of developing apps, websites, or even games, and help them turn their passion into valuable skills. As you foster the growth of future innovators, your business will also expand.
3. E-commerce Opportunities: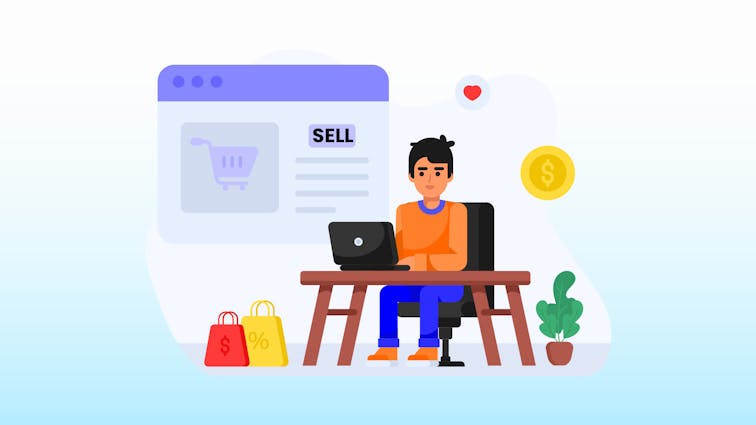 In the digital age, the online marketplace offers a plethora of opportunities for aspiring entrepreneurs.
Here are three e-commerce business ideas that can help you tap into the potential of this thriving industry:
A. Dropshipping:
Capitalize on the convenience of online shopping by starting a dropshipping business.
This model allows you to sell products without the need to stock inventory or handle shipping logistics.
Partner with a reliable supplier, create an appealing online store, and focus on marketing your products.
As customers place orders, the supplier will handle the fulfillment process, enabling you to operate a low-overhead business with great earning potential.
B. Print-on-demand merchandise:
Unleash your creativity with a print-on-demand merchandise business.
This e-commerce model enables you to design and sell custom products, such as t-shirts, mugs, and phone cases, without worrying about inventory or production costs.
When a customer places an order, a third-party service prints your design onto the product and ships it directly to the customer.
This approach allows you to focus on creating unique designs and promoting your brand, while the print-on-demand service takes care of the rest.
C. Custom-made products:
If you have a talent for crafting handmade items, consider starting an e-commerce business selling custom-made products.
Create a niche for yourself by offering one-of-a-kind items tailored to your customers' preferences, such as personalized jewelry, bespoke home decor, or tailor-made clothing.
By providing exceptional quality and a personal touch, you can build a loyal customer base and grow your business in the flourishing e-commerce landscape.
3.Transform Your Hobbies into Cash:
A. Gaming:
Did you know that you can make money by playing video games?
Platforms like Twitch and YouTube Gaming allow you to livestream your gameplay and earn revenue through ad views, sponsorships, and fan donations.
B. Cooking or Baking:
If you enjoy spending time in the kitchen, consider starting a food-based business.
Offer catering services for small events, create and sell specialty baked goods, or launch a cooking channel on YouTube to share your recipes and culinary tips with a wider audience.
C. Art and Illustration:
Aspiring artists can turn their love for drawing or painting into a business by offering custom illustrations, creating digital art for clients, or selling prints and original artwork online.
With a strong portfolio and consistent marketing efforts, you can grow your artistic venture and generate income from your passion.
D. Music:
For students with musical talents, there are multiple ways to monetize your skills. Offer music lessons, perform at local events or weddings, create and sell your own music, or launch a YouTube channel to share covers or original compositions.
4. Offer Consulting Services: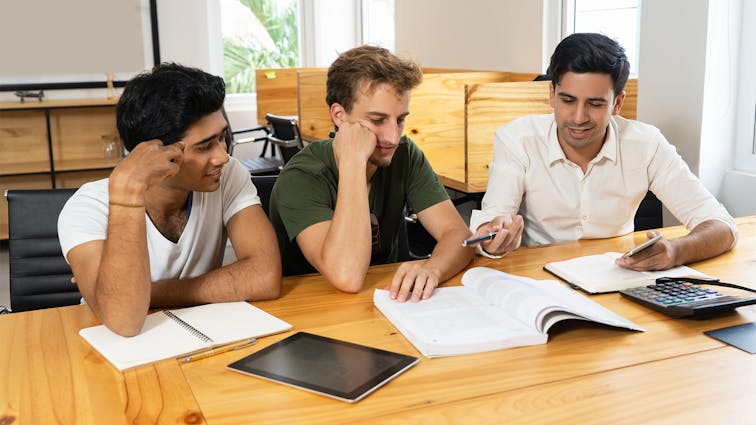 A. Share Your Expertise
If you have experience or knowledge in a specific area, consider offering consulting services to businesses or individuals.
Offer guidance, advice, and strategies for improvement in your area of expertise, and help clients achieve their goals.
Consulting Niches: Marketing and social media strategy
Business development and growth planning
Health and wellness coaching
Personal finance and budgeting
Career advice and resume assistance
5. Tech-Based Business Ideas:
The rapidly evolving tech industry presents numerous opportunities for student entrepreneurs looking to launch innovative businesses.
Here are top three tech-based business ideas to consider:
A. App Development:
With the ever-growing popularity of smartphones and mobile devices, app development offers a promising business venture.
If you have a knack for programming and a creative mind, you can develop apps tailored to specific needs or niches, such as productivity tools, educational resources, or mobile games.
By identifying gaps in the market and offering unique solutions, you can attract a loyal user base and generate revenue through app sales or in-app purchases.
B. Web Design and Development:
As more businesses and individuals seek a strong online presence, the demand for well-designed, functional websites continues to rise.
By offering web design and development services, you can help clients create visually appealing and user-friendly websites that cater to their specific needs.
With expertise in coding languages such as HTML, CSS, and JavaScript, you can build custom websites or offer pre-built templates for clients to choose from.
As you develop a portfolio and reputation for quality work, your business can grow through referrals and returning clients.
C. Virtual Reality Experiences:
Virtual reality (VR) is an exciting and emerging technology that has captured the imagination of tech enthusiasts worldwide.
By creating immersive VR experiences, such as educational simulations, interactive games, or virtual tours, you can tap into this growing market.
With a strong understanding of VR development tools and platforms, you can develop unique experiences that cater to various industries, such as education, entertainment, or real estate, and generate revenue through sales or subscriptions.
6. Health and Wellness Services: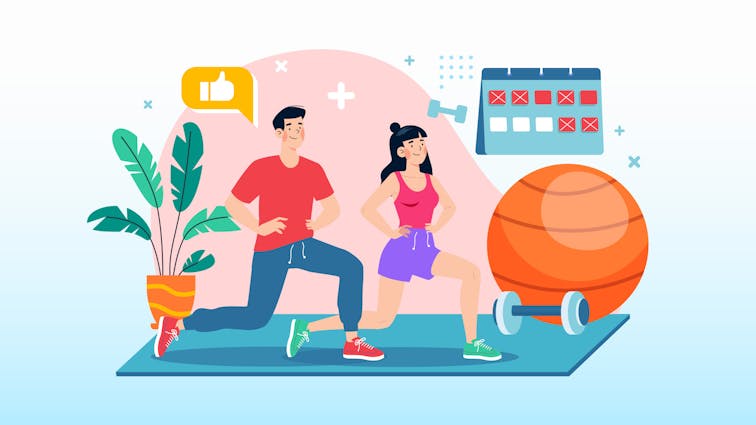 As more people prioritize their health and well-being, there's a growing market for services that support these goals. Here are three health and wellness business ideas for students:
A. Personal Training:
If you're passionate about fitness and enjoy helping others achieve their goals, consider becoming a personal trainer.
By offering one-on-one training sessions, group classes, or specialized workout programs, you can support clients in improving their physical fitness, building strength, and developing healthy habits.
B. Online Fitness Coaching:
Leverage the power of technology to reach a broader audience by offering online fitness coaching.
Create customized workout plans, instructional videos, or live virtual classes that cater to various fitness levels and goals.
As an online fitness coach, you can help clients stay motivated, track their progress, and achieve their fitness objectives.
C. Nutrition Consulting:
For those with a strong understanding of nutrition and a desire to help others adopt healthier eating habits, nutrition consulting is an excellent business opportunity.
Offer personalized meal plans, dietary advice, and consultations to clients seeking to improve their overall health, manage medical conditions, or achieve specific wellness goals.
7. Event Planning and Services:
Successful events, whether personal or professional, require meticulous planning and execution. Here are three event planning and services business ideas for students:
A. Party Planning:
If you have a knack for organizing and enjoy bringing people together, consider starting a party planning business.
Help clients plan memorable gatherings, such as birthdays, anniversaries, or holiday celebrations, by offering creative ideas, coordinating vendors, and ensuring a smooth event experience.
B. Wedding Coordination:
Weddings are momentous occasions that require attention to detail and expert organization.
As a wedding coordinator, you can assist couples in planning their dream wedding, from selecting a venue and managing vendors to orchestrating the big day itself.
C. Corporate Event Management:
Businesses often host events, such as conferences, product launches, or team-building activities, which require careful planning and execution.
By offering corporate event management services, you can help companies create successful events that meet their objectives, stay within budget, and leave a lasting impression on attendees.
8. Invest in Assets that Generate Passive Income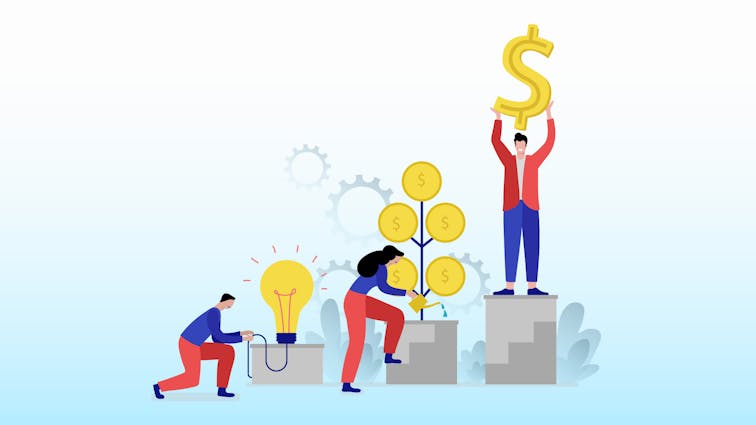 A. Real Estate Investing
Investing in rental properties can provide a steady stream of passive income as tenants pay rent each month.
Additionally, real estate investments can appreciate over time, potentially resulting in significant capital gains.
Real Estate Investment Ideas: Residential rental properties
Commercial rental properties
Vacation rentals and short-term rentals
Real estate investment trusts (REITs)
Crowdfunded real estate platforms
B. Dividend Stocks
Investing in dividend-paying stocks can generate passive income through regular dividend distributions.
Stocks with a history of stable or growing dividends can be particularly attractive for building a passive income portfolio.
Dividend Stock Investment Ideas: Blue-chip stocks
Dividend growth stocks
Dividend aristocrats
Exchange-traded funds (ETFs) focused on dividends
Dividend reinvestment plans (DRIPs)
C. Peer-to-Peer Lending
By investing in peer-to-peer lending platforms, you can earn passive income through interest payments from borrowers.
This type of investment allows you to diversify your portfolio and potentially earn higher returns than traditional fixed-income investments.
Peer-to-Peer Lending Investment Ideas: Consumer loans
Small business loans
Real estate loans
Auto loans
Student loans
D. Invest in a Business
Investing in a business, either as a silent partner or through equity crowdfunding, can generate passive income through profit distributions, dividends, or capital gains as the business grows and succeeds.
Business Investment Ideas: Local small businesses
Startups and growth-stage companies
Franchise opportunities
Equity crowdfunding platforms
Industry-specific investments, such as restaurants or tech companies
E. Annuities
Annuities are financial products designed to provide a steady stream of income during retirement.
By investing in an annuity, you can earn passive income through regular payments made over a specified period or for the rest of your life.
Annuity Investment Ideas: Fixed annuities
Variable annuities
Indexed annuities
Immediate annuities
Deferred annuities
Additional Business Ideas For Students To Start:
9. Affiliate Marketing: Promote Products and Earn Commissions:
If you have a website, blog, or social media following, consider participating in affiliate marketing.
Promote products or services from various companies and earn a commission for each sale generated through your unique affiliate link.
Platforms like Amazon Associates, ShareASale, and CommissionJunction offer a wide range of affiliate programs to choose from.
Affiliate Marketing Niches: Tech and gadgets- Health and fitness products
Travel and outdoor gear
Fashion and beauty items
Online courses and educational resources
Website hosting and software tools.
10. Become a reseller:
Becoming a reseller is an accessible business opportunity for you if you're looking to earn extra income with minimal upfront investment.
As a reseller, you'll purchase products at a discounted rate from manufacturers,
wholesalers, or other suppliers, and then sell them to consumers at a markup.
11. Campground Business:
If you're a student with a passion for exploring new places, starting a campground management business could be the perfect opportunity for you.
People are naturally drawn to tourism and travel, but often struggle with planning and execution.
That's where you come in by organizing camping trips and adventures, you can tap into this market and create a successful business.
**12. Animation and Video Creation: **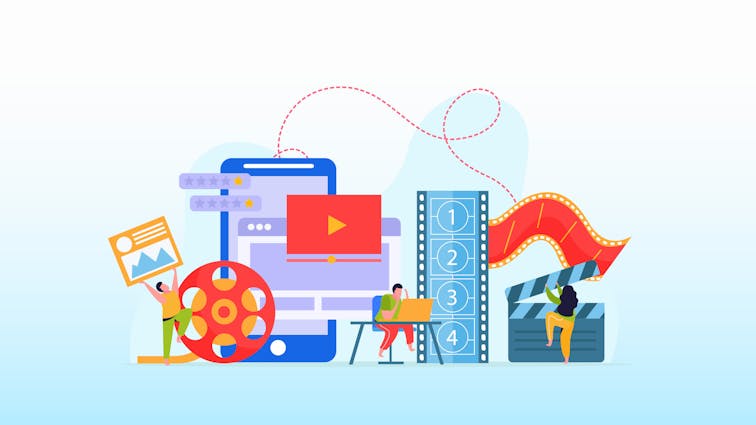 With the rise of YouTube and other social media platforms, short animated movies and videos have emerged as a highly profitable business idea for students.
The digital revolution has played a significant role in expanding the animation and video creation industry.
As a student, you can tap into this growing market by producing your own low-budget feature films or crafting engaging advertisements for established brands.
There's also immense potential in video marketing, as businesses are increasingly seeking talented video creators to develop eye-catching content for their products, giving them a competitive edge over their rivals.
13. Pet-Sitting Service:
With many pet owners leading busy lives or going on vacations, there's a growing demand for reliable pet-sitting services.
As a student, you can start a pet-sitting business to help care for these beloved animals while their owners are away, providing a valuable service and earning extra income in the process.
14. Flipping Websites:
For tech-savvy students with an entrepreneurial spirit, flipping websites can be a lucrative business opportunity.
Website flipping involves buying existing websites, improving their content, design, and functionality, and then reselling them for a profit.
14. Babysitting:
Babysitting is a classic and reliable business idea for students looking to earn extra income while working around their schedules.
As a babysitter, you'll provide childcare services to families on a part-time or occasional basis, ensuring the safety and well-being of the children in your care.
15. Selling Organic Vegetables and Fruits: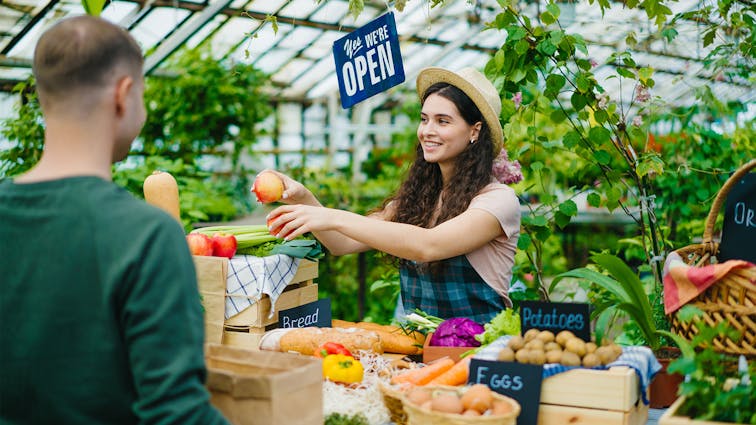 As consumers become increasingly health-conscious and environmentally aware, there's a growing demand for organic produce.
Starting a business that sells organic vegetables and fruits can be a rewarding opportunity for students who are passionate about sustainable agriculture and healthy living.
16. Cleaning Services:
Starting a cleaning service business can be a great opportunity for students seeking flexible work hours and the ability to earn extra income.
With the demand for professional cleaning services on the rise, you can cater to residential, commercial, or specialized cleaning needs.
Conclusion:
In conclusion, pursuing a degree in entrepreneurship can open doors to a world of exciting possibilities for college students in 2023.
The ability to generate income while still attending classes and keeping up with coursework is a game-changer, and the opportunities for entrepreneurial success have never been more abundant.
By tapping into your skills and resources, you can turn your dorm room into a launchpad for your entrepreneurial dreams. From online tutoring and freelancing to e-commerce and social media management, the options are endless.
The key to success lies in identifying a niche market, understanding your target audience, and leveraging technology to your advantage.
With determination, perseverance, and a willingness to learn from failures, you can achieve financial independence and make a difference in the world of business.
So, don't hesitate to take the first step towards your entrepreneurial journey. With the right mindset, creativity, and passion, you can transform your college experience and pave the way for a successful future.
Get started
Experience the most powerful way to build beautiful & engaging shopping experience for your business here.
Check out our blogs
Aasaan help businesses build headless commerce storefronts using AI without needing to code. And this is our blog.
Read more stories